While ETFs digested the improved labor market news this morning, the markets held off on making any bold moves in either direction.
According to the ETF Dashboard, some of the top-moving funds this morning are gold miner ETFs, which is on the backs of strong second-quarter earnings from the sector:
click to enlarge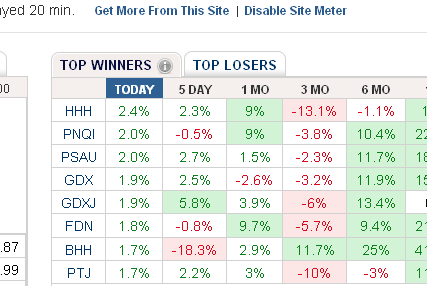 Private payrolls rose 42,000 last month. While large businesses added no new workers, the numbers at least were better than expected. Unemployment numbers are due out on Friday, and they're expected to show that the unemployment rate inched up to 9.6%, from 9.5% in June.
Related to that is the issue of consumer spending, which is two-thirds of GDP. July was another gloom-filled month for the American shopper, who were loath to spend money on luxury items. Online revenue was the lone bright spot, which gained for the 12th consecutive month. Although consumer discretionary spending appears to be falling out of favor, ETFs such as Consumer Discretionary Select Sector SPDR (XLY) are up; XLY is up 8.2% in the last month.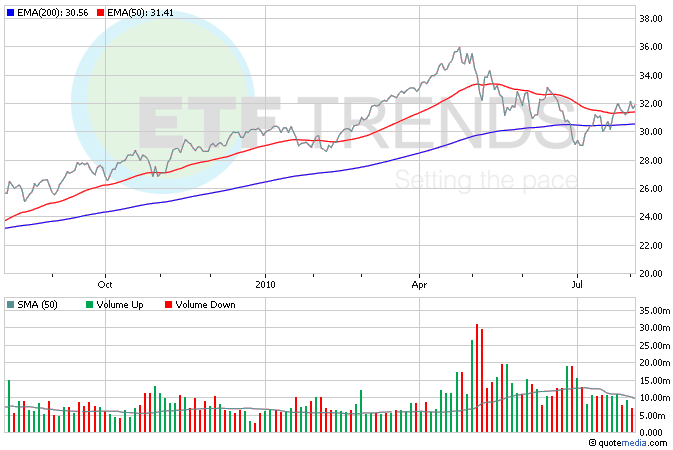 The U.S. dollar index is sitting on its 200-day moving average, says The Wall Street Journal. The index measures the dollar vs. a basket of six major currencies. This closeness to the 200-day moving average signals that investors are going to have to make a decision about the greenback. PowerShares DB U.S. Dollar Bullish (UUP) is down 2.7% in the last two weeks.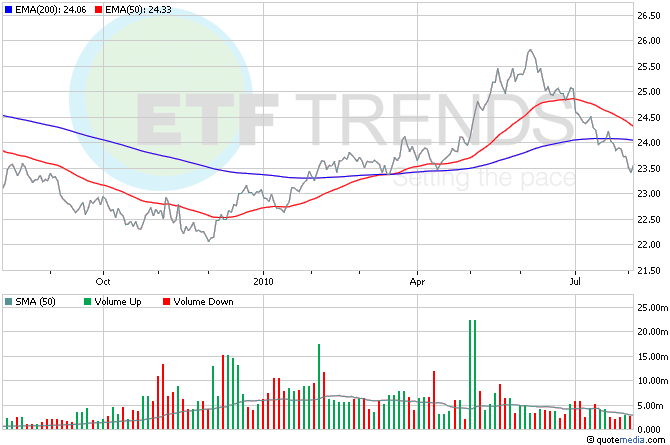 Talk about rising from the ashes: Toyota reported $2.2 billion in second-quarter profits, thanks to emerging markets sales and cost-cutting. The report represents a triumph over a host of factors that threatened to bring the world's largest automaker down, including recalls and examinations of its record on safety. SPDR S&P International Consumer Discretionary (IPD) is up 12.1% in the last month and Toyota (TM) is 7%.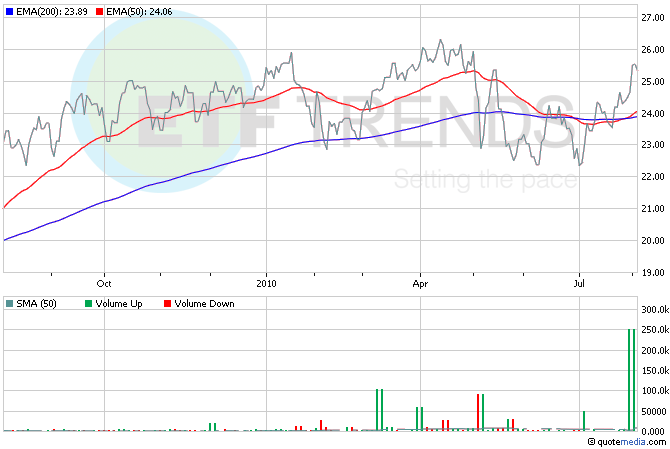 Disclosure: None