ETFs with a heavy weighting in fast food purveyors have been outperforming the broader market year-to-date. But should we really be surprised?
No matter what the markets are doing in the United States and abroad, it can't take away our yearning for fast food. In tough times, it's a cheap dinner out. In good times, it's belly-soothing comfort food.
At home, it brings back childhood memories for many people. Abroad, millions of newly-minted middle class consumers are discovering the unique joys of a flame-broiled Whopper and a McDonald's (NYSE:MCD) royale with cheese (i.e. the Quarter Pounder).
That's probably why two of the largest ETFs with heavy weightings in fast food are up about 11% year-to-date, while the S&P 500 is up about 1% in the same period, says ETF Channel for Forbes.

These days, in fact, most of the growth in fast food is coming from the international space.
Jennifer Hill for MSN Money reports that consumers around the globe can't get enough of McDonald's, Starbucks and Coca-Cola, and they've proved to be unwilling to give them up even in hard times. In fact, some say the global economic downturn has actually buoyed the convenience food sector.
Is it time to give into your cravings and get some of this for yourself? Both of the ETFs below are hovering around their long-term trend lines.
click to enlarge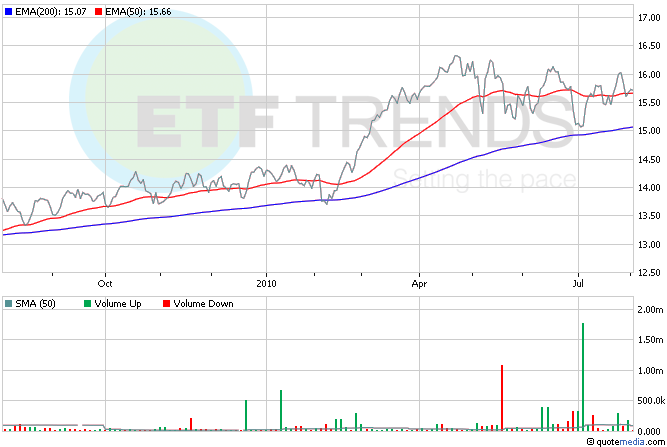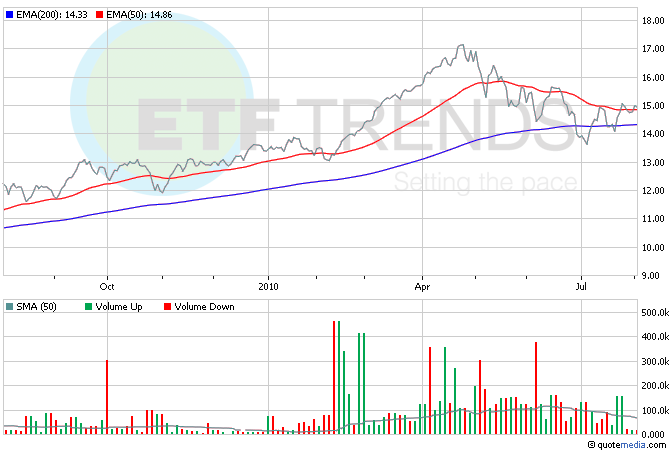 Tisha Guerrero contributed to this article.
Disclosure: None