A jump in jobless claims got the markets and ETFs off to another gloomy start today. Commodity ETFs were the lone bright spot, thanks to a drought in Russia that threatens to have a worldwide impact.
click to enlarge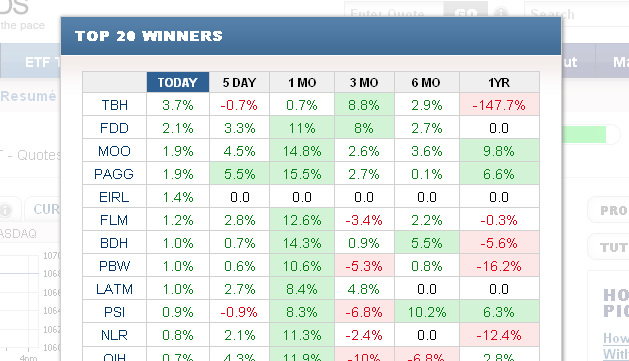 The biggest gainers are those focused on grains and natural gas. Behind the big move in grains is the worst Russian drought in 50 years, as well as an export ban on the crop. This has pushed wheat prices to their highest level in two years.

Retailers suffered more in the second half of the year; sales at stores open at least a year were weaker than expected last month and only increased 2.9% from a year ago. Retailers targeting teenagers were the worst off, gaining only 1.5%. In a sign of the times, discount stores were better off, gaining 3.9%.
On that note, Costco (NASDAQ:COST) reported a whopping 6% jump in same-store sales, which beat expectations. It makes sense: as a result of a dire labor market, consumers are skittish to spend, and when they do, they're looking for deals and value. iShares Dow Jones U.S. Consumer (NYSEARCA:IYC) holds 1.8% of Costco.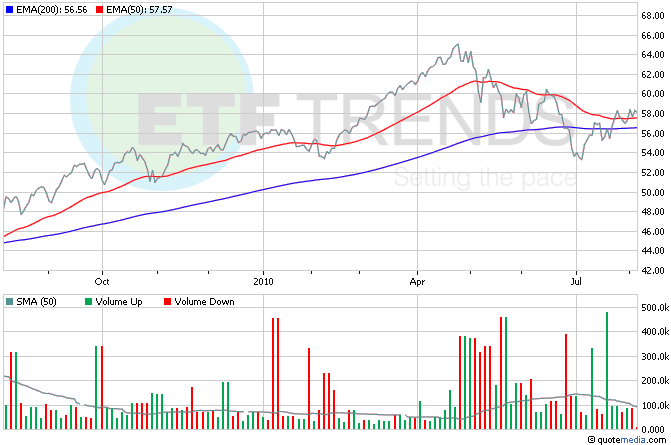 European Central Bank President Jean-Claude Trichet gave a vote of confidence in the European economy, stating that it was recovering faster than forecast. With that, he held rates steady. His statements did little to move Europe ETFs much in early trading; most of them are flat so far today. The top performer is the WisdomTree Europe SmallCap Dividend (NYSEARCA:DFE), which is up 0.3%. It's up 12.5% in the last month.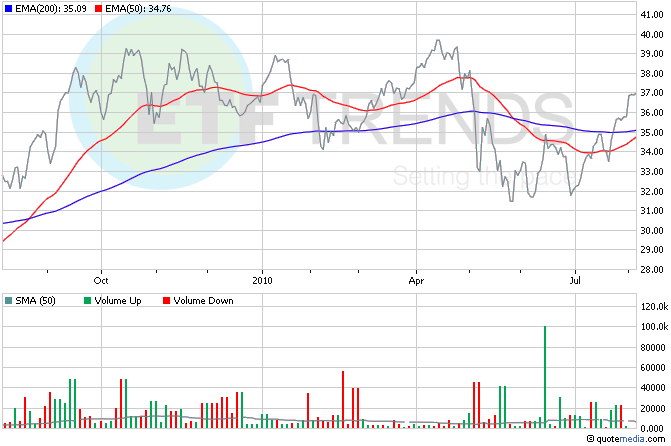 Disclosure: None