Should investors invest in cultural trends?
If all you do is read articles on SeekingAlpha, you probably haven't heard of EDM or Electronic Dance Music. EDM is a worldwide cultural phenomenon that includes artists like DeadMau5, Tiesto, Hardwell, David Guetta, and Calvin Harris. With a $4.5 billion market, EDM is something investors should not ignore.
EDM is not only unique since it has made music profitable again, but also since most EDM artists practically give their music away for free. EMI estimates that in 2013 there were 73 million EDM fans in America alone. In 2012, sales of EDM music surged 35.6%. With this many fans, we should be seeing record breaking album sales. In fact it is just the opposite.
Even with a 73 million fan base, it has become nearly impossible for EDM artists to profit off of their music through album sales. To give you some context, Michael Jackson's 1984 album Thriller still holds the record for the highest grossing album. Because artists don't make money off of album sales anymore, the only way for EDM artists to capitalize off of their work is through touring and merchandising. In 2013, Calvin Harris became the world's highest paid DJ, earning 46 million dollars. Collectively, the top 13 EDM artists earned $281 million.
Night Culture (OTCQB:NGHT) pushes investor's comfort zone by not only attempting to capitalize off of music but also a cultural trend that is unpredictable and unstable.
A note of caution: If you are a risk-averse investor, I suggest you read no further. The arguments put forth in this essay are for investors that have the stomach to risk 99% of an investment. I make no promises of a guaranteed return. Although I am very bullish, risks are still eminent and investors should beware.
Investing in the Music Industry?
Investing in music has gotten a bad rap since the rise of piracy. Since most music can be illegally downloaded with impunity, artists have turned to touring and merchandizing to be able to recapture lost revenues.
As piracy has changed the face of music, EDM artists are known for having their music freely distributed. Consumers of EDM are exposed to new artists through free social networking channels such as SoundCloud or inexpensive membership services such as Spotify. These channels are not very lucrative for the artists.
Investing in Live Entertainment: the 'Unique Experience'
But what is being said about the EDM scene can be said for the entire music industry. As music has become more easily accessible, artists and musicians have to turned to touring in order to profit from their work. Touring has become a lucrative source for artists since festivals and concertgoing gives the consumers a unique experience that many find to be 'invaluable.'
(Photo from Something Wicked Festival)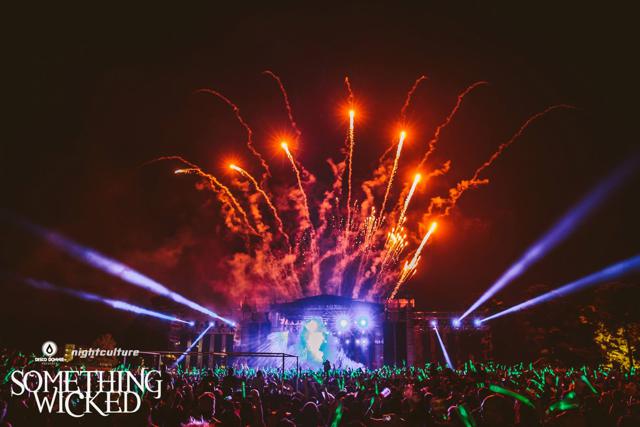 This invaluable experience sometimes has incredible price tags. For instance, I recently went to Coachella Music Festival this year held in Indio, California. Getting a ticket was near impossible. I almost was unable to go. General admission tickets sold out after 20 minutes and VIP tickets, priced up to $5,000, tags sold out after 3 hours.
The ticket prices have increased by 7.5% from last year and were up 11% from the year prior. As a result, the annual Coachella festival will bring in roughly $50.5 million beating last year's revenues of $47 million. If prices increase by 5%, the following year Coachella can expect to earn $53 million in revenues. Of course, a majority of the acts this year at Coachella, like last year, featured EDM producers such as Skrillex, Calvin Harris, and Zedd.
As concertgoing offers consumers this unique experience, consumers are willing to pay high-ticket prices to attend festivals. Investors should understand that purchasing the 'unique experience' is extremely lucrative and renewed demand is created each time a new concert comes around.
A case for NGHT
(Inside NGHT's Wholly Owned Subsidiary Stereo Live, TX)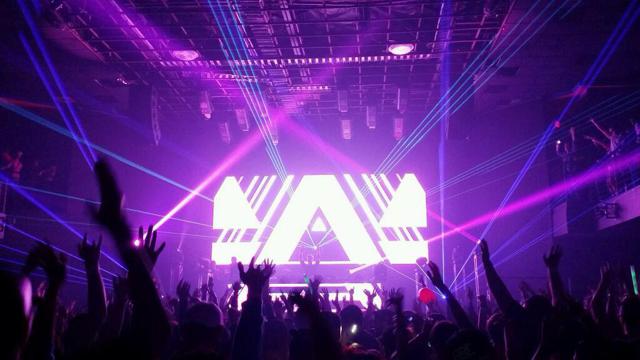 Why invest in EDM? Or for that matter, why invest in Night Culture? NGHT's business is the experience. Its three-pronged business model, festival, concerts, and promotion, utilizes the appeal of the 'unique experience' to sell out shows. Many of these events are held at its owns 25,000 square foot venue, Stereo Live. As a hegding strategy, this space is sometimes rented out for private events.
Night Culture was the first publicly traded company to focus solely on capitalizing on the EDM music scene. In 2000, Night Culture Texas was formed as an EDM promotion company. NGHT primarily has promoted and produced concerts and festivals in the Electronic Dance Music (EDM) genre. Revenues are principally derived from ticket sales to events Night Culture events. The company also derives additional revenues associated from merchandising, concessions and promotional opportunities.
NGHT also partners with SFX Entertainment Inc's (NASDAQ:SFXE) subsidiaries "Disco Donnie" and "Life in Color", to bring unique acts to the Texas and Oklahoma EDM market.
Market Demographics
NGHT is uniquely positioned in 5 of the top 25 fastest growing cities of the 2000-2010 decade. In fact, 4 of the 5 cities that NGHT operates in, Texas, Austin, Houston, Dallas, and San Antonio, were listed on the top 10. And the 5th, Oklahoma City, OK, was number 22.
More importantly, these 5 cites that NGHT operates in have been the fastest growing millennial cities for the past 7 years. In fact, from 2007-2009 Austin, Dallas, and Houston were listed as the top 3. This trend has not stopped. From 2010-2012, all 5 made it on the list of top 10 fastest growing millennials cities.
NGHT has an extreme advantage in this regards as more millennials means a larger market.
The EDM market demographics breaks down as follows:
Age: 18-35
Gender: 60%/40% male/female
Location: 90% within 30 mile radius of host city
Annual income: 70% less than $50,000; 25% $50,000 to $100,000; 5% greater than $100,000
Education: 95% high school graduate
60% college graduate.
Category #3 tells us why NGHT's strategic positioning in fast growing millennial cities is key. Proximity plays a significant role. In fact, it is reasonable to assume that SFXE has partnered with NGHT over the years precisely because of NGHT's strategic geographical advantage.
The continual influx of young professionals into the Midwest makes NGHT an invaluable investment. With the only other major festival being South By Southwest, NGHT and SFXE have unbelievable strategic advantage on a key area of growth for the live entertainment market. e should expect NGHT's two major branded festivals, Meltdown Dallas and Something Wicked, to grow exponentially and bring higher future revenues.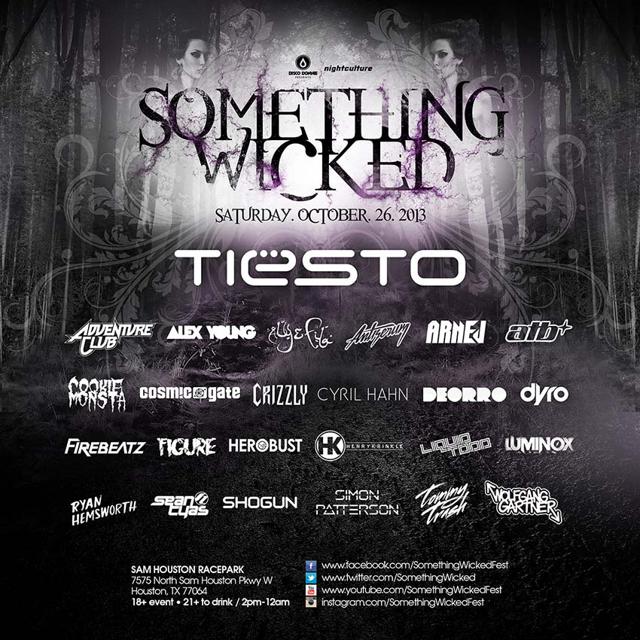 It is Just A Fad! Isn't It?
I was first not 'sold' on investing in live entertainment. Or for that matter EDM. What if tastes change? What if concert going stops? But the short answer is that tastes have changed and people don't go to the same type of concerts they did several years ago.
The house music genre that dominated EDM has taken a backseat to the now more popular genres like Trap music and Dubstep. Tastes change, but the value of the unique experience has only grown. I think we must acknowledge that this trend has persisted long and strong.
While the longevity of EDM is unpredictable, the live entertainment industry is here to stay. Cultural trends rarely are static. But those who can capitalize on the discontinuity of the trends will be able to stay ahead of the game and make plenty of money. This means sometimes avoiding what is most popular.
Investors should always be on the lookout for new cultural trends. The companies that can keep up with and even guide shifting tastes will be the leaders in the industry. I believe NGHT's continued success in Texas has been due to its ability to adapt and reconfigure itself for its market.
NGHT's Assets
Wholly owned subsidiary Stereo Live LLC with 3000 person capacity: Concert Venue Stereo Live, a 25,000 square foot venue located on 2 1/2 acres of land at 6400 Richmond Avenue in Houston
Something Wicked festival: An annual Halloween festival
Meltdown Dallas Festival: An annual Dallas Festival
Full Access: Wholly owned production and promotional subsidiary
Promotional Channels: Full Access and Social Media (Twitter, Facebook, Google+)
Operates in five cities: Houston, TX, Austin, TX, Dallas, TX, San Antonio, TX, & Oklahoma City, OK.
NGHT's Competitive Strengths
The CEO and Director are veterans to the EDM music industry and have adapted with it. In fact, CEO of NGHT, Mike Long, and Director, Surain Adyanthaya, have been able to spot out talent like Pretty Lights and Zedd long before their worldwide commercial success.
(Director And DJ Surain Adyanthaya at Life in Color)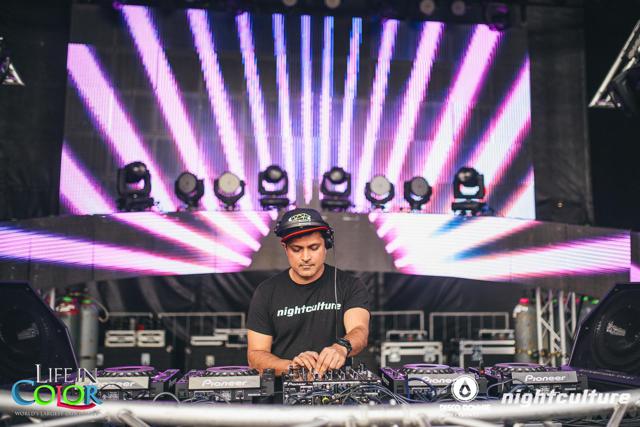 Handles 95% of the artists and concerts in the EDM genre: that have both major and grass roots followings
Cultural knowledge of the EDM genre. Co-Founder Surain Adyanthaya has been a DJ since 1997. He and CEO Mike Long have grass-roots cultural knowledge of the EDM genre and community. In addition, they have extensive customer database and relationships built with artists, agents, and venues.
Capacity to produce, market and sell more than 200 live EDM concerts annually. In 2011, the SFXE and NGHT partnership produced 76 concerts; in 2012 they produced 150; and in 2013 175
Ability to book major artists: like most recently Hardwell as well Justice, David Guetta, and Tiësto.
Stringency to the maintenance of safe and fun environment for consumers. Concert-going has its risks. Sometimes that can be part of the fun. But when festivals like Electric Zoo NY cannot get permits because of two students experiencing a drug overdose, maintaining strict safety standards helps the bottom line.
In the last several years, each region of the US has seen its ownmajor EDM music festival: Nevada has Electric Daisy Carnival, Florida has Ultra Music Festival, New York as Electric Zoo, Chicago has Lollapalooza, Los Angeles has Hard Summer, and Texas has Something Wicked and Meltdown Texas. However Something Wicked is the smallest festival out of the EDM major festivals and NGHT plans on changing that.
Social Media Presence
Real grassroots reach: real twitter followers

Yes, their fan base is real. 7,012 confirmed real.
Compare to their partner, "Disco Donnie Presents ("DDP), a worldwide enterprise with 6,342 confirmed real.

NGHT's total real following is 10% greater than SFXE's subsidiary. That is even more impressive when you consider that DDP helped promote 610 events and 7 festivals for a total of 961,000 attendees in 2013.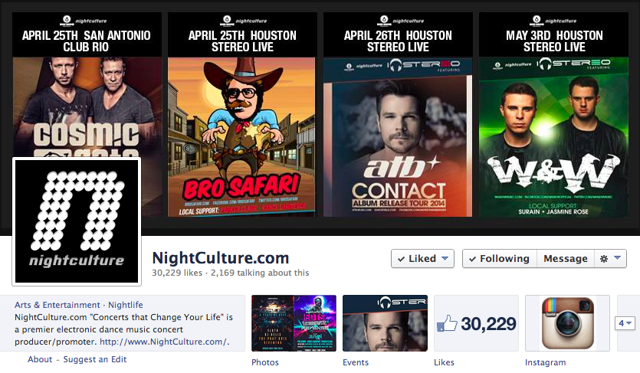 NGHT also has a following of over 30,000 on Facebook with 2.2k actively talking about it.
Financials: Impressive Growth
It is easy to be skeptical about NGHT's ability to profit from this business model. What might shock investors is that it already has, beyond its current valuation.
2013

2012

2011

Revenue

$5,653,776.00

$3,892,383.00

$1,308,339.00

Direct costs

$3,134,641.00

$2,919,915.00

$630,551.00

Gross profit

$2,519,135.00

$972,468.00

$677,788.00

Income (loss) from operations

$167,420.00

($861,576.00)

($428,722.00)

Total Other income (expense)

$2,833,422.00

($767,572.00)

($82,989.00)

Total Liabilities

$3,191,041.00

~$6,866,067.00

~$1,806,144.00

Net Income (loss)

$2,992,781.00

($1,629,148.00)

($511,711.00)

Net income (loss) p/s Basic

$0.06

($0.03)

($0.02)

Net Income (loss) p/s operations

0.0026

($0.02)

($0.01)

P/S Diluted @ 99,795,022 shares

$0.03

Shares outstanding

62,958,931

54,924,389

49,322,330

Market Cap Diluted

$5,987,701

Market Capitalization

$3,777,535

$3,844,707

$17,262,815

Share Price

$0.06

$0.07

$0.35

3yr Gross Profit CAGR

54.9%

3yr Revenue CAGR

62.88%

Value CAGR

~29.72%

Annual Growth Rate @ EPS.03, .06, & .0026

Diluted: 200%

Basic 300%

Operations: 108%
(Screenshot of the financials)

Incredibly, from 2012 to 2013 revenues increased by 47.7% but direct material costs increased only by 7.4%. Furthermore, 2013's gross margin was 44.56%. This is extraordinary.
(Current Chart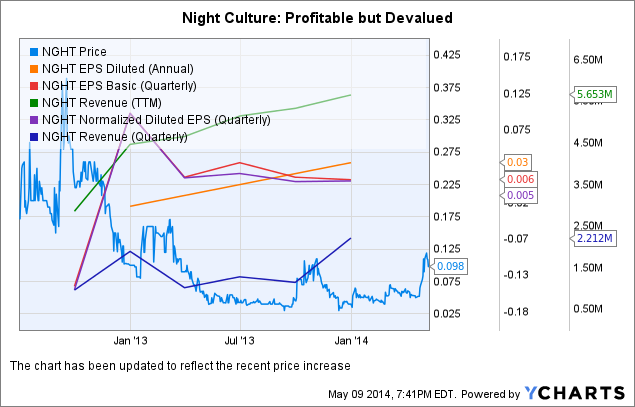 NGHT only started posting profits late in 2013 yet the share price has dwindled considerably since.
Although NGHT has seen tremendous growth, the market has not been too kind to this company. Even though the company has a revenue CAGR of 62.88% since 2011 the value of the company has tumbled an average annual of ~29.74%. The negative sentiment towards NGHT was justified in 2012 when the company had excessive losses and liabilities. However, there should have been a nice jump April 1st after NGHT released its earnings.
I would be more apt to accept this valuation if its competitors were treated similarly. Not surprising, investors prefer unprofitable companies that have higher revenues than a company with lower revenues that is profitable. As expected, NGHT is relatively undervalued.
Growth Thesis

My assumption here is that the company will be able to grow gradually each year by adding just one extra concert a week and only one festival a year. I also make the assumption that ticket prices will increase annually at a rate of 5%.
Just by adding a concert a week and an additional festival day to their annual line-up, the company should be able to grow at a rate of 25%. In five years time, we could expect the company to be making $20 million in revenues.
I think these estimates are conservative. Most investors do not consider P/E as a significant ratio when looking at growth companies. But even a mildly conservative P/E 20 based on NGHT's expected growth suggests that a $1.82 is reasonable.
Whether that argument holds water will be determined in a years time. If the company can hit its expected earnings this time next year, we are looking at a one-year price target of $0.84 based on a P/E of 24. I realize recommending a $0.84 current price target seems excessively bullish. I would agree. If the company does demonstrate steady growth, as I expect it will, then $0.84 does not seem preposterous.
Although you would be looking at the largest percentage gains by investing now, I recommend that more conservative investors wait a year to see how the company performs. If it does meet estimates, that means a $1.82 four-year price target is still a possibility or a potential 116% gain above the one-year target. However, if it does not meet expectations, investors could overreact and tank the value of the company.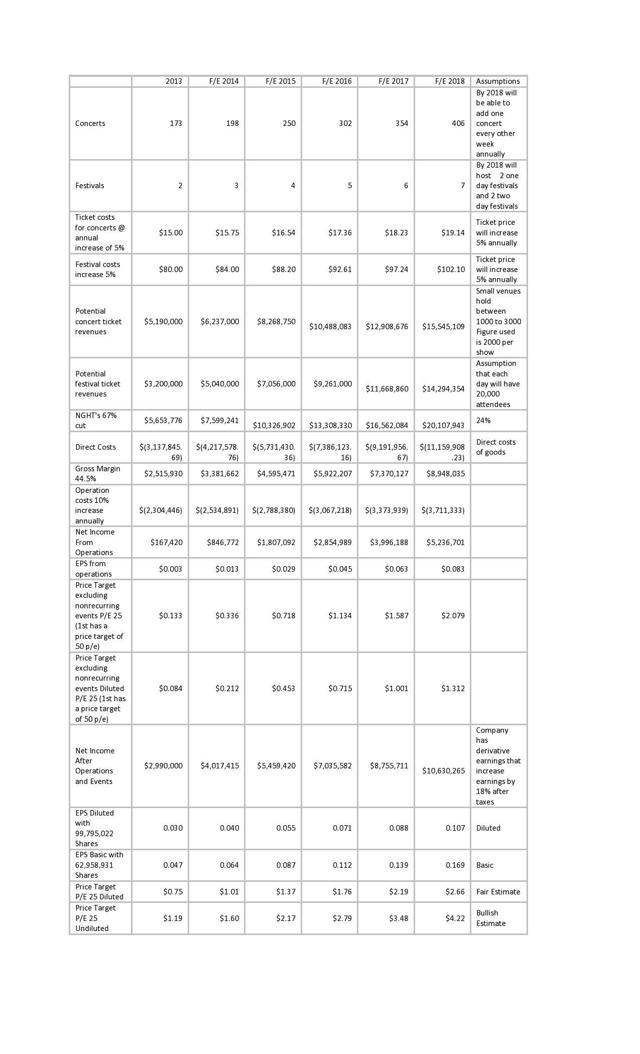 How does NGHT's valuation to compare to competitors
NGHT is pretty unique in the sense that it operates in a sub-industry focusing on a particular genre of music. One possible comparison is SFXE. But as SFXE is nearly 10-30x the size of NGHT the comparison would not be appropriate.
Instead I looked at three other companies operating in the Movies & Entertainment industry. Great China Mania Holdings (OTCQB:GMEC), Digital Camera Corporations (NASDAQ:DCIN), and Ballantyne Strong, Inc. (NYSEMKT:BTN). Besides operating in the same industry, these three companies all have market caps below $100 million.

The fairest comparison I believe is GMEC to NGHT. GMEC like NGHT is a promotional company. GMEC is based in Hong Kong and also promotes events for musicians and artists. I do not have any strong opinions on the GMEC's valuation. I will say that it seems fair to give GMEC a higher than normal valuation because it is a growth company.
Now when we compare GMEC to NGHT, NGHT seems like a much better value. Its revenues were are twice that of GMEC yet GMEC trades at a $22 million valuation. On top of that, NGHT is a profitable company whereas GMEC is not.
Also NGHT stands out in comparison to the 3 other players for value, performance, and profitability. It also has the highest cash flows and the lowest P/E valuation. NGHT's Enterprise Value to EBITDA ratio is relatively better but I would not consider it extraordinary.
Reasons for hidden value
The reasons for NGHT's hidden value I believe are also the reasons for its risk. I want to take the time to address why the market has not been to kind to NGHT. Embedded in justifications for hidden value are sizable risks that should not be taken lightly:
Trades on OTC-Market: The bias against penny stocks has certainly kept the price low.
Specialized Market: Being an EDM company can cause investors to shy away. Either investors do not identify with the market or they see it as a passing fad without value. Its profitability debunks that theory. Additionally, being regionally specific may also cause investors to be more reserved
Unknown/Uncovered: There has yet to be any serious coverage of this company.
Price Drop: the Company traded significantly higher when it first became public. It has since dropped 91%. Potential investors as a result have treaded very carefully. Investors should be warned that many who bought high might feel happy to simply break even. This can cause some downward pressure.
It just released its 10-k: March 31st was less than a month ago. Even though I read the impressive filings in the beginning of April, I have been very reluctant to present a bullish position.
Young company: Out of the 3 years of it being publicly traded, only 1 has been profitable. Based on my analysis, I think this is a non-issue.
Best and Worst Case
| | | |
| --- | --- | --- |
| 5 Year Growth | Best Case: Continues growth pattern; maintains profit margin | Worst case: Slow growth; reduced profit margin |
| Revenue CAGR, 63% & 14% | $23,429,248 | $9,676,716 |
| Gross Margin, 44% & 3% | $10,308,869.01 | $290,301.48 |
| EPS Basic, Diluted | 0.164, 0.103 | 0.0046, 0.0029 |
| Price Target @ P/E of 14.92 Basic, diluted | $2.44, $1.54 | $0.069, $0.0434 |
| Mean Target Price | $1.41 | $0.096 |
I look at the above figures not as absolutes but as worst and best possible scenarios. For the mean 'best case' target price I averaged four figures: best-case-basic, best-case-diluted, worst-best-case-basic, and worst-best-case-diluted. For the mean 'worst case' price target, I averaged: best-worst-case-basic, best-worst-case-diluted, worst-case-basic, and worst-case-diluted. Of course the overarching assumption is that growth will be inevitable.
In averaging the mean best-case and the mean worst case, I still get a 5 year price target of $0.75. That would mean in 5 years, the company would have an estimated 0.05 EPS. With only marginal growth, I see this valuation easily achievable.
The past three years NGHT has seen remarkable growth. I am bullish that the 'best case' scenario is the most likely case.
I believe the company deserves a high valuation for its extraordinary 3-year performance even as shareholders fled and its incredible 378% return on assets. With all of its upcoming shows sold out, I think investors can feel comfortable investing in NGHT.
The million-dollar question is: how much is it worth to investors to capitalize on a company that has a grassroots reach into a $4.5 billion industry?
Risks
The biggest risk of course is that millennials stop frequenting concerts and festivals. I think this concern is valid and should be continually monitored. What will NGHT do if suddenly EDM becomes unpopular? I have not been convinced sufficiently that NGHT is truly hedged for this. Although i believe they will find other sources of revenue, the management team's skills are based on knowledge of EDM culture, musicians, and promotion.
There is also the risk of further dilution. As NGHT continues to expand, the company may issue new shares to raise capital. The figures thus presented here may have to be significantly adjusted.
The company currently has a $3 million in liabilities. Nevertheless, this has been cut in half since last year. This is still nearly half of their annual revenues. Again, not something to be taken lightly.
There is an inherent bias against 'OTC-Market' Stocks.There is an assumption made by vulture traders that all penny stocks are essentially worthless since they trade over-the-counter. This assumption is surely misguided but history has not proven otherwise. Although short-selling penny-stocks is difficult, it can be done. Penny-stock shorters tend to have more capital in order to meet the margin requirements. As a result, the outcomes are reflexive, thereby creating the perceived reality that Penny-Stocks are worthless. They can manipulate the stock downwards by putting heavy pressure with their short positions. This is a risk that investors must be aware of when they invest in penny-stocks
Low Liquidity + Volatility. I have recommended a price target from $0.14 to $0.64. Penny-stock traders do not tend to 'stick-around' for the long haul. They prefer quick gains and to move on to the next great buy. This can cause unnecessary volatility and large price swings that might be difficult to stomach. Already we have seen in the marijuana industry stocks gain and lose 50% of value within days, even though nothing fundamentally has changed inside the company. For instance, consider Vape Holdings (OTCQB:VAPE), Vapor Group (OTCQB:VPOR), Abattis Bioceuticals (OTCPK:ATTBF), Creative Edge Nutrition (OTCPK:FITX), even my personal favorite Medican Inc (OTCQB:MDCN). These price swings are exponentially compounded by the low-liquidity of penny-stocks. Trading on the OTC-Market can yield great buys but also great losses. Be prepared to lose 50%-99% of your investment when investing in this exchange.
Unable to raise sufficient cash. NGHT used a considerable amount of its earnings to pay off debt. If it cannot raise sufficient funds, it may be unable to continue as a going concern. This would prevent expansion and thus undermine the growth thesis.
Over-expansion. Right now NGHT is lean and mean. It can handle its territory and sell out shows. But as it continues to grow, there is the possibility it will be unable to handle further expansion. The key to its success would be to maintain a proportionate revenue-to-asset growth.
Competition. NGHT faces competition from both large and small players which include Live Nation (NYSE:LYV), AEG, Warehouse Live, Insomniac, Afterdark, Ultra Music Festival, House of Blues, C3 Concerts, Real Music Events, Gritsy and Reverse, in addition to numerous smaller regional companies that operate in our markets.
Stock pumping. Since its inception 2012, NGHT has had 22 paid stock promotions. The last paid stock promotion was in December 12, 2013. The third-party payer for the promotion on behalf of NGHT is listed as IFR Corp. Penny stocks are a haven for pumping. There is reason to suspect that stock pumpers will take the opportunity to pump this stock for their owngain.Pumpers do nothing but kill the value of a company. Paid stock promotion is a big flag in my book and one that should not be taken lightly. This alone might be reason to avoid the stock.
On this last point, I reached out to the company a week ago. I actually decided to cancel publishing the article because of the stock promotion. Mike Long, CEO of NGHT, was very generous with his time. His response was a bit of a headslapper.
Question: "Why would NGHT pay for stock promotion? It's a huge red flag."

Answer: "What do you mean red flag?"

Question: "I don't understand why NGHT would pay for stock promotion when its fundamentals look so strong."

Answer: "Why would marketing our company be negative? We have to promote and market our shows & festivals everyday so our customers know about the events. Marketing has to happen for anyone to find out about anything. There are thousands of public companies out there. I think it has become a negative unfortunately because there have been companies and people that have abused the system. We are extremely busy building our company and we hire investor relations firms to convey corporate information to shareholders and the investment community."
Mike's answer made a lot of sense in context. How does a company as small as NGHT get noticed? Without large brokerage houses covering a stock, it has always been unlikely that investors will be able to find out about companies like NGHT. Especially because it is so small, most analysts would feel it not worth their time to cover the company.
NGHT's story makes you reconsider how investors perceive OTC-market stocks as pump-and-dump schemes. As investors, we just assume that any company engaging in stock promotion is planning to do something illegal. Whereas in most other cases marketing is seen as a positive for creating 'brand awareness,' with 'penny-stocks' there is a pervasive bias that they trade on OTC because they lack real value.
I'll admit that it did not feel very good to find out about the promotion. I have spent a lot of time looking into the company to prepare this article, and I never had thought to look up whether the company had paid for stock promotion.
But when I look at the growth of the company, the valuation strengths, and the commitment to the music, I become a little bit more sympathetic. I do not think the company would be growing annually if it were simply a "pump and dump scheme." I take Mike at his word that engaging stock promoters was not out of malicious intent. Promoting the stock was no different than promoting their "Something Wicked Festival."
As an analyst and as an investor I told Mike that stock promotion leaves a bad taste in the mouth. I asked that he not engage them again as they attract the worst types of investors. Mike responded that sometimes marketing works, "You found us," he said. "No," I responded, "had I'd seen the stock promotion first, I would have never covered the company."
I'm a NGHT investor based on my valuation and growth thesis. In fact, I would argue that the company is currently undervalued because it has engaged in stock promotion. Although stock promotion helps in the short term, it kills value in the long run. I just would prefer that the company not engage stock promoters ever again, especially as it takes away from their already impressive bottom line.
More than profitable: A Good Company with Good People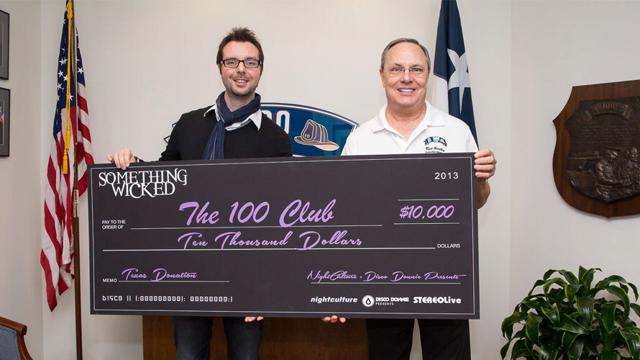 CEO Mike Long on the left
Hate to say it, but sometimes value isn't always about maximizing the bottom line.
In addition to being profitable, Mike Long on behalf of the company recently donated $10,000 to the 100 Club from the Something Wicked Festival earnings and $10,000 to the Red Cross from the Meltdown Dallas Festival earnings. The 100 Club is a local organization dedicated to aiding the dependents of firefighters and law enforcement officers who have died in the line of duty. Even though the company is small, it still gives back to the community.
I believe this adds a great deal to the company's good will, which helps further solidifies the company's brand as grassroots and community oriented. It seems counterintuitive to support causes that do not directly benefit NGHT's core demographic. Since NGHT's market is to a younger demographic, supporting charitable acts that benefit an older demographic tells the community that Night Culture aims to be a positive presence and part of the community.
Conclusions
I believe NGHT is a great company. While I believe that NGHT's current strengths can be seen in its partnerships with companies like SFXE, SFXE's current valuation seems warranted. LYV is potentially undervalued, however due to its low profit margin future growth is indeterminable.
I see large growth on the horizon for the live entertainment industry that can exceed all expectations, especially for NGHT. Even while investors abandoned the company, NGHT's fan base proved strong and loyal helping generate for the company over 5 million in revenues. The upcoming choice in talent such as Bro Safari and A State of Bass (names that might be unknown to investors but are well regarded by loyal fans of EDM) demonstrates that NGHT understands the demands of its audience.
NGHT's opportunities to continue to expand are more than likely. It could take a horizontal direction and acquire unique assets from other parts of the country or it could build vertically, increasing the size of its attendees. I believe that the best strategy for NGHT is to build up right in their hometown. Texas is a unique state with great opportunity to capture a unique market.
Whether or not you invest in NGHT, the company will continue to bring both world-class acts and bright new talent to its loyal and growing community.
The music industry has changed significantly since the rise of digital media. EDM has transformed this genre into a multi-billion dollar industry. Live entertainment is a growing market that I believe is a strong for the long term. It has developed a platform geared around the "invaluable experience" rather than the digital commodity.
Six reasons to invest in NGHT
Operates in fast growing millennial cities, EDM core demographic
Extraordinary performance on multiple levels
Grossly undervalued
Unique grassroots insight into customer base with large social media following
Key partnerships with SFXE's subsidiaries
Clear growth potential
NGHT, although small, deserves a higher valuation.
Disclosure: I am long ATTBF, NGHT, MDCN, DCIN. I wrote this article myself, and it expresses my own opinions. I am not receiving compensation for it (other than from Seeking Alpha). I have no business relationship with any company whose stock is mentioned in this article.
Editor's Note: This article covers one or more stocks trading at less than $1 per share and/or with less than a $100 million market cap. Please be aware of the risks associated with these stocks.