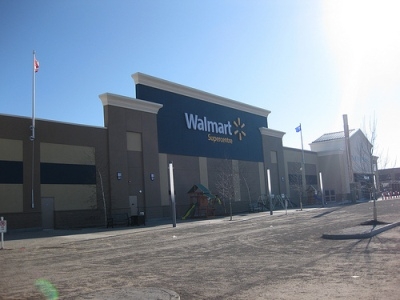 Back to school shopping season is almost upon us. Parents will be headed out to discount stores to save money on school supplies, backpacks, clothing, and shoes. College students will be heading back to college soon and buying books, electronics and dorm essentials. Despite the uncertain economy, parents plan on spending more money this year than in 2009. According to American Express, parents with two kids spend an average of $550 on back to school shopping. So, what retailers stand to benefit the most from the coming spending spree?
The biggest beneficiaries will be the usual suspects: Walmart (NYSE:WMT), Target (NYSE:TGT), Costco (NASDAQ:COST). The best bargains will be found at the discount super stores. These stores sell any items that a kid from kindergarten to college are looking for including televisions, electronics, clothing, notebooks, pencils, paper, books, bedding, laptops, laptop stands, desks, and chairs. These big box retailers can use their pricing power as leverage to entice more shoppers. All of these companies should see an uptick in spending from the back to school boom.
The interesting part is that just because a company makes money does not mean it is great investment opportunity. Take Wal-mart for example. Wal-mart is the cheapest stock of the three trading at just under 13 times this year's earnings and 11.6 times next year's earnings. Although the retail giant is the largest in the country and generates more revenue and net income than Target and Costco combined, it has actually been the worst investment over the past 10 years. Look at the returns of the 3 retailers over the past decade.
Total Return Over The Last 10 Years
| Company Name | Stock Price 8/6/2000 | Stock Price 8/6/2010 | Total Return |
| --- | --- | --- | --- |
| Costco | $35.50 | $56.56 | +59.32% |
| Target | $29.69 | $52.32 | +76.22% |
| Walmart | $53.06 | $51.79 | -2.40% |
As you can clearly see, sometimes the best value is not always the best investment. Wal-mart has been dead money for the past decade. The stock is the only one of the 3 big retailers that has produced a negative return over the years. Are you thinking of buying it for the dividend? It's not a great dividend performer either with the stock yielding just 1.7% over the past 5 years.
An investment in Walmart is like buying a low yielding investment grade bond. Your capital will be protected and there is some dividend income but the opportunity for capital appreciation is severely limited.
Disclosure: I do own shares of Costco.