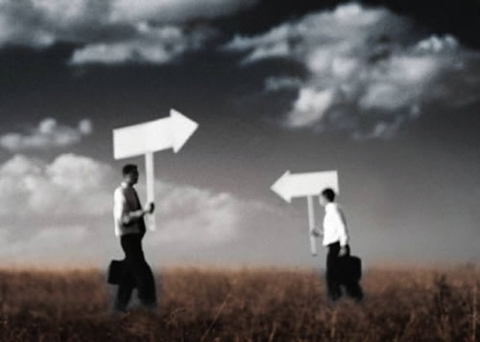 It can be tough to keep up with the new products that have come to the exchange traded fund (ETF) industry.
Eric Fontinelle for The San Francisco Chronicle notes some of his picks for the most interesting ETFs, which include:
China Sector Funds: Sector-specific China ETFs are great to give investors targeted exposure to a certain area of the market in China. These ETFs allow investors to make more precise bets on specific sectors of the world's second-largest economy. Global X China Financials (NYSEArca: CHIX)
Lithium: It is not possible to invest in lithium directly because futures contracts on the metal do not trade on any exchange. Rather, lithium ETFs invest primarily in lithium miners and battery makers. Lithium batteries are rechargable and power cell phones, laptops, cars, and electronics. Demand for these is constant and on the rise. Global X Lithium ETF (NYSEArca: LIT)
Contrarian Investing:

Contrarian investors believe in buying stocks which have currently fallen out of favor, but which appear to have strong fundamentals to make a turn-around at some point in the future.So far, there is only one ETF tracking this new index, the

JETS Contrarian Opportunities Index ETF (NYSE: JCO)

.
Technical Analysis:

Investors who believe in the technical analysis method of stock selection will be interested to find that there is a new ETF, the

PowerShares DWA Technical Leaders Portfolio (NYSE: PDP)

.
As far as what we've noticed, here are some trends and new funds that we're finding appealing right now:
New Ways to Invest Responsibly. PAX World all but invented the concept of socially responsible investing, and their ETFs hold a mix of companies that are evaluated on three primary criteria: environmental, social and governance. ESG Shares North America Sustainability (NYSEArca: NASI).
Sector Breakdowns. Now that the broad emerging market indexes have been covered, several providers are breaking them down further by sector. The pioneer in this category was Emerging Global Shares, which has funds like EGShares Brazil Infrastructure (NYSEArca: BRXX) and EGShares Emerging Markets Metals and Mining (NYSEArca: EMT). Providers like Claymore and Global X are now doing this, too.
More Commodities. Teucrium has given the ETF industry a new way to play corn, which was previously a commodity relegated to trading with other commodities in a broad basket. Teucrium Corn Fund (NYSEArca: CORN) seeks to give investors exposure to the price of corn while mitigating the negative impact of contango.
Tisha Guerrero contributed to this article.