The following is a list of the top 10 holdings of Royce & Associates, LLC. (as of June 30, 2010). According to the company website, they "devote all of our time and resources to managing smaller-company investment portfolios. This focus distinguishes us from most other asset management firms."
Their investment team consists of more than 32 investment professionals, including 15 portfolio managers, nine assistant portfolio managers and analysts, and eight traders.
Here is a summary of analyst opinion on their top holdings. A full breakdown follows below.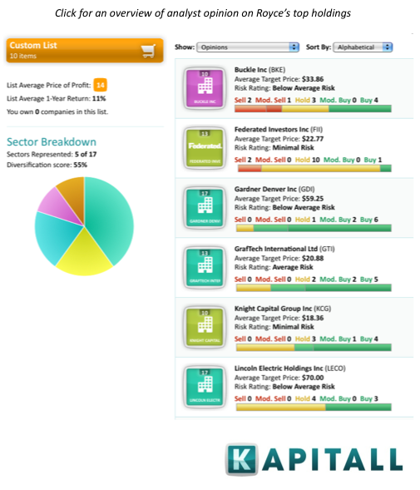 For each stock, we'll list the value of Royce's holdings.
Disclosure: No positions