Consumer spending rose modestly in July, but in these times of gloomy economic reports, this one was enough to keep the markets from turning further south.
According to the ETF Dashboard, overseas stocks and safe havens are back in fashion:
click to enlarge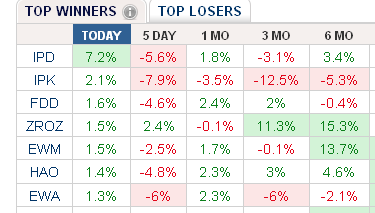 The retail figures don't necessarily mean that consumers were shopping. In fact, the numbers were primarily driven by higher auto and gasoline sales, which accounted for 25% of the total sales. At department stores, the picture was less rosy – sales fell 1%. United States Gasoline (NYSEARCA:UGA) is down 0.7% so far today.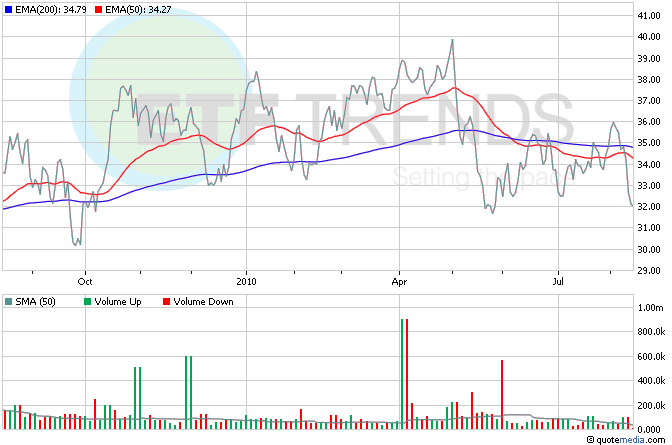 The eurozone economy grew a more-than-expected 1% in the second quarter, driven by Germany's best performance since reunification. Germany's export boom contributed to the 2.2% jump, which made up for slighter growth in Spain and Italy. iShares MSCI Germany (NYSEARCA:EWG) is down this morning, but it's up 2.5% in the last month.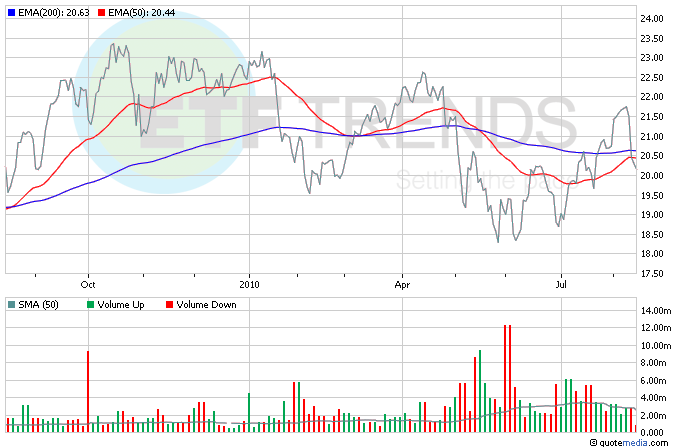 Disclosure: None