By Sumit Roy
Natural gas inventories rose by 74 bcf last week, above expectations.
Natural gas was last trading down by more than 3 percent to $4.59/mmbtu after the Energy Information Administration reported that operators injected 74 billion cubic feet into storage last week, above the 66 to 71 bcf that most analysts were expecting.

The latest injection was below last year's build of 88 bcf and above the five-year average build of 72 bcf.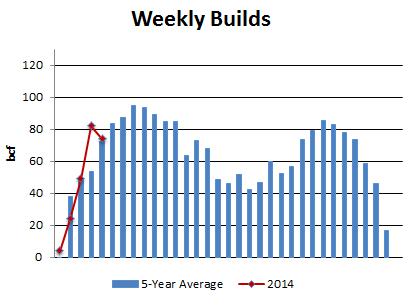 In turn, inventories now stand at 1,055 bcf, which is 810 bcf below the year-ago level and 972 bcf below the five-year average (calculated using a slightly different methodology than the EIA).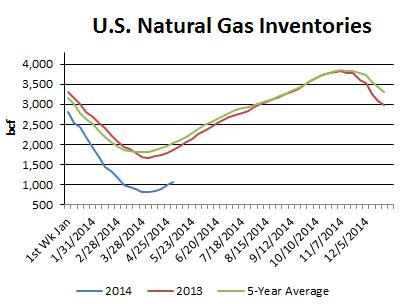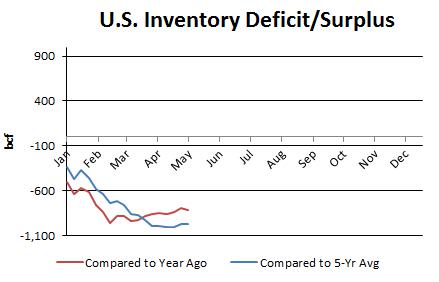 The weather last week was cooler than seasonal norms.

According to the Edison Electric Institute, utilities generated 68,002 GWh in the week ending May 3, which was equal to the same amount week a year ago.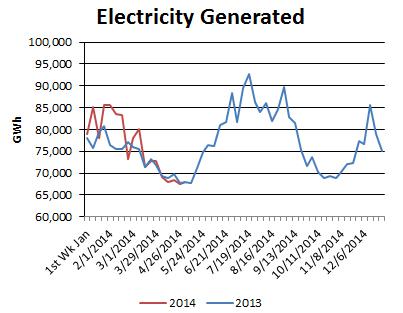 Looking forward, the NOAA's 6- to 10-day outlook calls for split weather across the country.

NOAA 6- TO 10-DAY OUTLOOK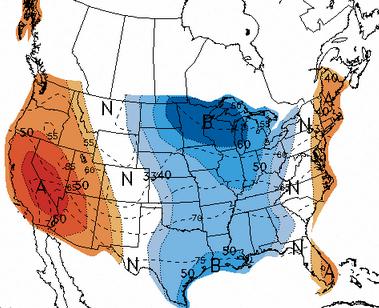 Meanwhile, Baker Hughes (NYSE:BHI) reported that the number of rigs drilling for natural gas in the U.S. was unchanged at 323 last week.

Natural Gas Rig Count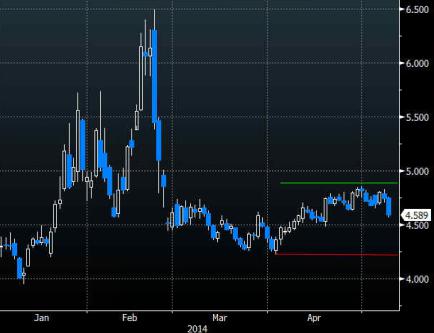 Natural Gas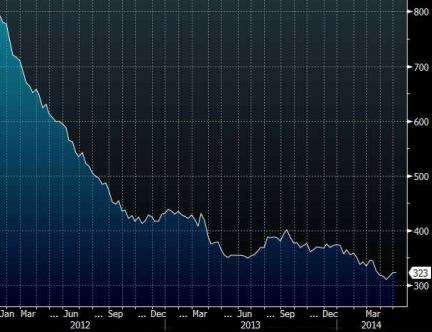 Bottom Line: The latest inventory data from the EIA were bullish, as the inventory deficit against the five-year average fell just a tad from 974 to 972 bcf and the deficit against last year rose from 796 to 810 bcf. Still, prices fell as last week's 74 bcf build was above market expectations.

Moreover, traders may be looking forward to a much larger inventory injection to be reported next Thursday. Early indications based on pipeline flows are that the build could potentially exceed 100 bcf. Granted, that's not unusual for May. Last year's comparison for the week is a 99 bcf injection; thus, the year-over-year surplus is unlikely to fall significantly, in any case.

Prices may remain range-bound for the rest of the month. The $4.80/mmbtu level has acted as formidable resistance, and traders may test the $4.50 or $4.25 levels following today's sell-off. By June, however, the weather will take center stage. Hotter-than-normal summer temperatures will put upside pressure on prices, while cooler temperatures will do the opposite.