July advanced retail sales were released by the US Census Bureau on Today. The next charts summarize the 2010 numbers and put them into context by comparing with pre-recession data.
click to enlarge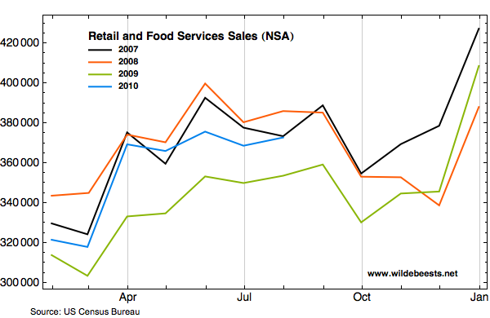 Click to enlarge
A realistic analysis of the numbers requires real dollar comparisons to previous years. Real dollar numbers in the next two charts are in January 2005 dollars.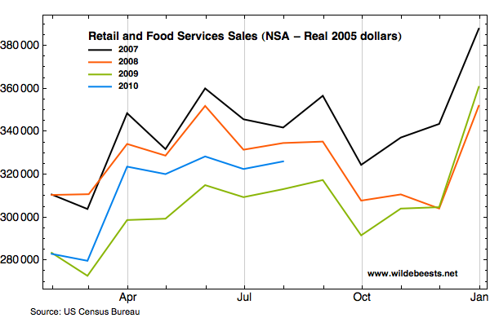 Click to enlarge
Another way of representing where retail sales are compared to where they might have been had no recession occurred can be seen in the next chart.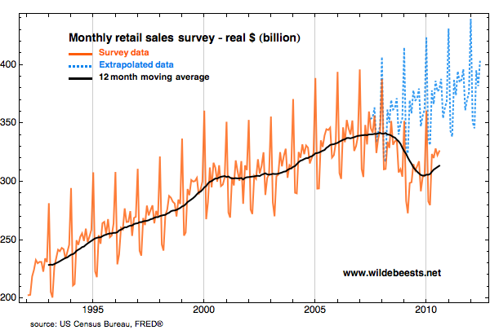 Click to enlarge
Disclosure: No positions