Like what a Seeking Alpha user dared me to do, I put my money where my mouth is. Yahoo! (NASDAQ:YHOO) is now in my pocket. Alibaba did file its U.S. IPO application last Tuesday. My favorite Seeking Alpha contributor, Michael Blair, also made a nice bull call for Yahoo. The two-day pullback over internet tickers helped me acquire Yahoo at a cheaper price too.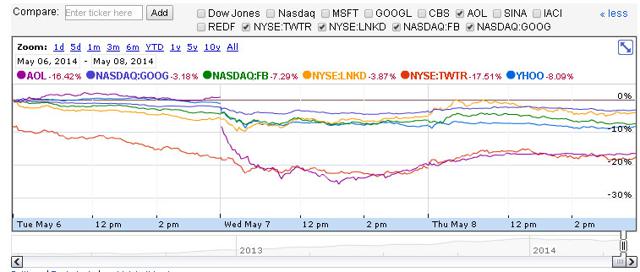 Click to enlarge
The market's reaction towards this event was generally negative. This is based on the Nasdaq trading volume following the May 6 Alibaba IPO filing.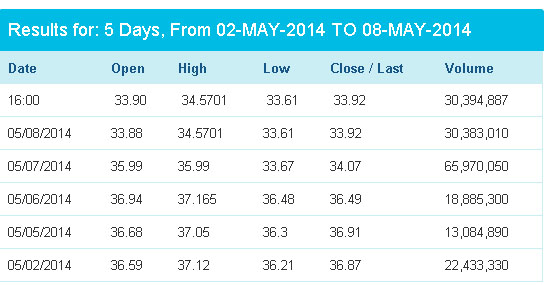 On the other hand, Mr. Blair already said it well - the Alibaba shares will probably be worth more than Yahoo's current market cap.
The Star Value of Alibaba
The market still doesn't appreciate the fair value of Yahoo's stake in the world's biggest online marketplace operator. Alibaba dwarfs Amazon (NASDAQ:AMZN) and eBay (NASDAQ:EBAY) in terms of gross merchandize volume. Alibaba makes good money from charging merchants commission and advertising fees.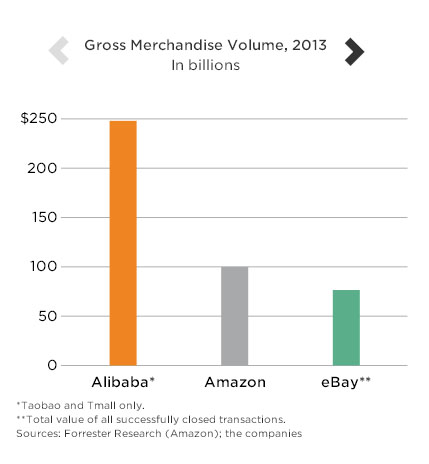 Source: Wall Street Journal
My bullish sentiment over Alibaba is largely based on the data provided by iResearchChina.com. The Chinese company improved its sales to $8 billion in 2013, a huge 62% improvement. Alibaba, with the help of its many subsidiaries including TaoBao and TMall, owns 80% of Chinese e-commerce. The two charts below are clear enough for me to understand that Alibaba is indeed the fastest growing internet company in the world today.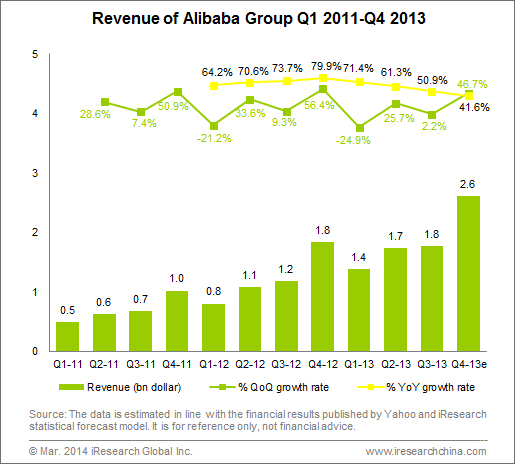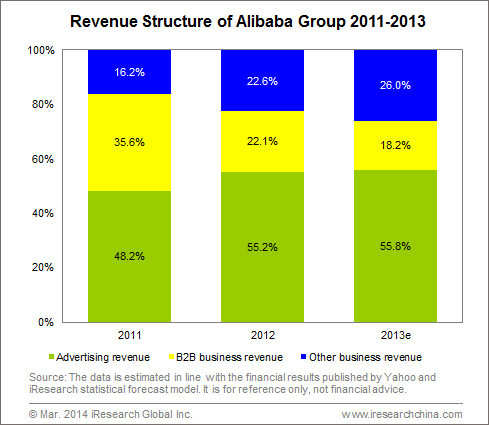 I'm impressed that, unlike Yahoo, Alibaba is doing great with ads. Advertising income is actually Alibaba's biggest cash cow. Marissa Mayer could learn a lot from Jack Ma. Nevertheless, the rapid rise of Alibaba has given rise to lofty valuation for its U.S. stock market debut this year.
The Wall Street Journal guesstimates that Alibaba has a peak valuation of $250 billion. The low estimate is $136 billion. The $193 billion median estimate still makes Yahoo's 23% Alibaba stake's worth much more than Yahoo's current market cap.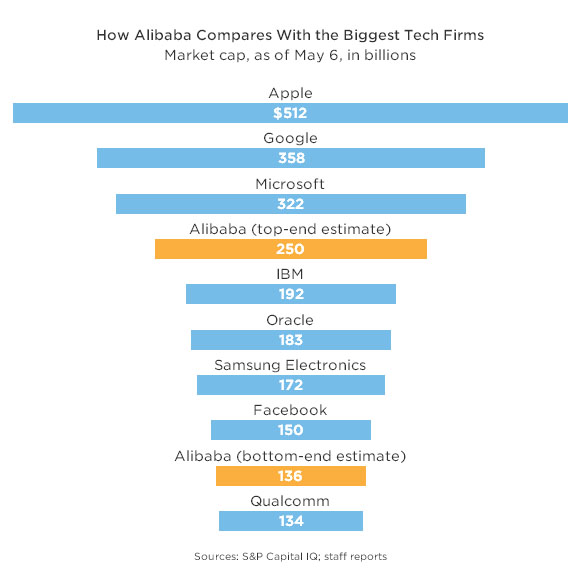 I don't really care much about Jack Ma still controlling the Alibaba board even after its U.S. listing. This thorny issue is for ABABA investors to ponder upon. Ma's desire to remain in control of Alibaba is not different from the actions of Google (GOOG, GOOGL), Facebook (NASDAQ:FB), and Amazon founders. I'm more interested in whether Yahoo will really sell its 9% stake along with the IPO this August or September.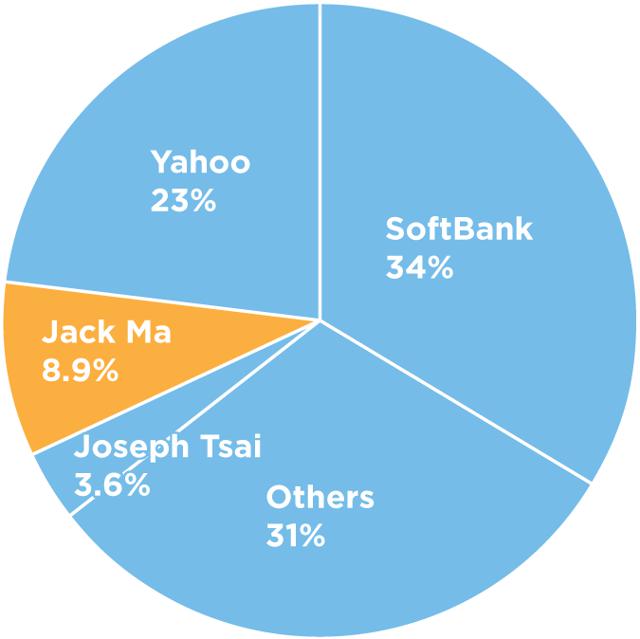 Click to enlarge
Alibaba Money Can Be Used To Improve Yahoo's Advertising
Marissa Mayer sweetly managed to talk Alibaba management to agree that Yahoo can initially sell a maximum of 208 million shares on IPO day. Yahoo owns 523.6 million shares.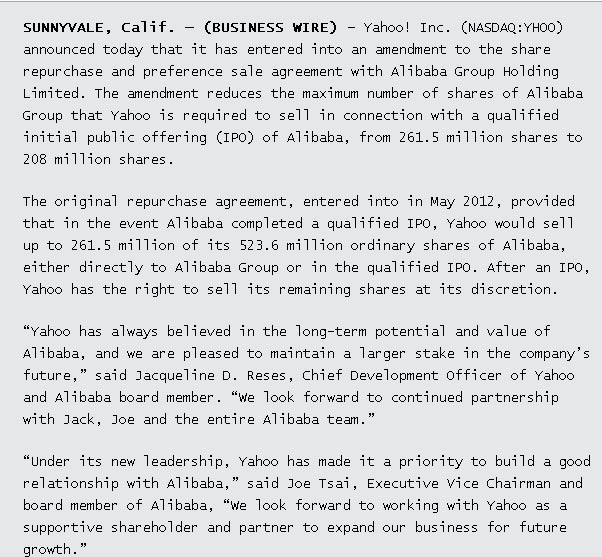 The 208 million shares is just 39.72% of Yahoo's total Alibaba holdings, or 9.14% of Alibaba's IPO value. If the U.S. market gives Alibaba at least its lowest $136 billion valuation, Yahoo stands to gain a pre-tax war chest of $12.43 billion.
This amount is much bigger than what Nokia (NYSE:NOK) got for selling its phone business to Microsoft. I hope that Mayer will not use most of the Alibaba proceeds for paying out dividends. It will be better if she uses most of it to acquire new companies to improve Yahoo's search and mobile advertising business. She can hold on to the remaining Alibaba shares because Alibaba's dominant position in the fastest e-commerce market gives the stocks much upside potential.
China's e-commerce potential is a long-term golden opportunity. Alibaba owns 80% of this future $713 billion pie.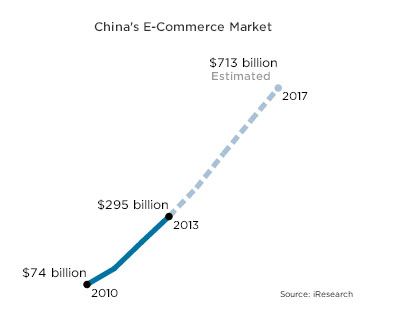 Yahoo is being undervalued among its American peers because of the perception that Yahoo's advertising streams are drying up. Despite the best efforts of Mayer, Yahoo still lost market share in U.S. digital marketing.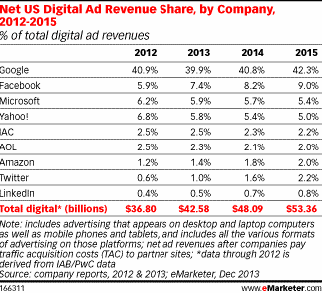 Yahoo really needs to acquire another company that will help it compete with Facebook and Google. Mobile advertising is why Facebook rose to record highs. Google is still raking in billions in profits because of advertising. Alibaba made most of its sales from advertising fees.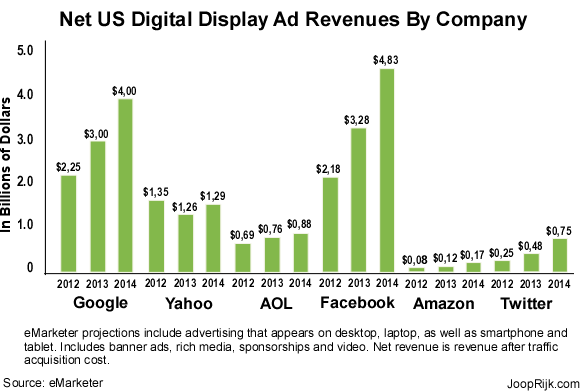 Mayer will soon have the money to make doubters eat their words. Yahoo can still make it big in advertising. AOL is a potential M&A target. Millennial Media (NYSE:MM) is another mobile advertising small-cap company that Mayer can purchase to give Yahoo's mobile ad efforts a boost. MM recently suffered a monster big selloff and it's now very cheap.
Conclusion
Yahoo's advertising and other sources of revenues can be improved greatly from the sale of its Alibaba shares. I agree with Michael Blair's bull case for Yahoo. Yes, sir. Yahoo is a Buy. Finviz has a median price target of $42.22 for YHOO.

Click to enlarge
BarChart analysts also strongly agree with Mr. Blair's Buy recommendation. It's always safer to listen to what the pros are shouting.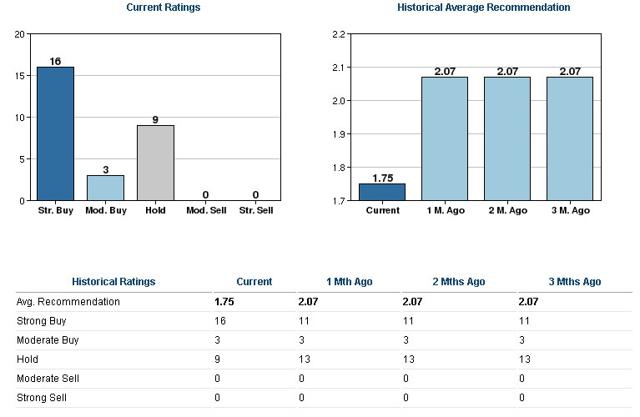 Click to enlarge
Disclosure: I am long YHOO, MM. I wrote this article myself, and it expresses my own opinions. I am not receiving compensation for it (other than from Seeking Alpha). I have no business relationship with any company whose stock is mentioned in this article.