Tuniu Corp. (NASDAQ:TOUR), a Chinese online leisure travel company with principal offices in Nanjing, China, plans to raise $80.0 million in its upcoming IPO.
The firm will offer 8.0 million shares at an expected price range of $9-$11 per share. If the IPO can find the midpoint of that range at $10 per share, TOUR will command a market value of $522 million.
TOUR filed on April 3, 2014.
Lead Underwriters: Morgan Stanley & Co International plc, Credit Suisse Securities (USA) LLC, China Renaissance Securities (Hong Kong) Limited
Underwriters: Oppenheimer and Co., Inc.
A Tour of TOUR
TOUR offers Chinese consumers organized and self-guided tours along with travel-related services to support leisure travelers. TOUR offers packaged tours sourced from over 3000 travel suppliers across China and 70 other countries, as well as tickets to over 1000 tourist attractions.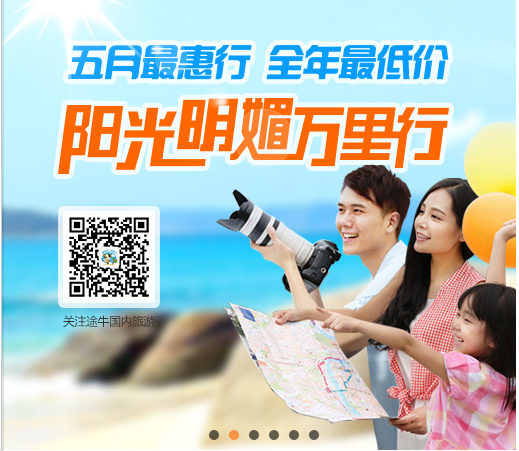 Source: Tuniu Website
The firm has sold over three million packaged tours since it began offering them online in 2007, and has established itself as a well-known brand in China.
TOUR has seen growing sales in recent years, increasing trips sold from 850,000 in 2012 to 1,280,000 in 2013.
Valuation
TOUR offers the following figures in its F-1 balance sheet for the year ended December 31, 2013:
Revenue: $324,177,071.00
Net Loss: ($13,154,282.00)
Total Assets: $177,638,928.00
Total Liabilities: $129,510,390.00
Stockholders' Equity: ($70,219,124.00)
TOUR has seen rapidly growing revenues over the past several years, posting net revenues of RMB765.5 million in 2011, RMB1,112.9 million in 2012, and RMB1,949.7 million (US$322.1 million) in 2013. However, TOUR has yet to convert these revenues into profits, posting net losses of RMB91.9 million, RMB107.2 million and RMB79.6 million (US$13.2 million) in 2011, 2012 and 2013, respectively.
High Competition Across Travel Sector
TOUR competes with both other online travel companies and traditional travel service providers. The firm also must contend with airlines, hotels and search engines. Some of these competitors have access to greater financial resources than TOUR.
Management
Co-founder Dunde Yu has served as chairman of the board of directors and CEO since TOUR's inception. Mr. Yu previously served as the chief technology officer of ci123.com and as the technical director of Bokee.com.
Mr. Yu holds a bachelor's degree in mathematics from Southeast University in China in 2003.
Conclusion
We plan to avoid this IPO.
Though TOUR has achieved impressive revenue growth, it has yet to find a way to convert its revenues to profits.
Though online travel booking has certainly become more popular in China in recent years, new competitors have little barrier to entry in what remains a fragmented travel market in China, and existing competitors have placed increasing resources into capturing market share.
Even if TOUR is able to continue to grow its sales, it lacks a clear path to profitability.
Disclosure: I have no positions in any stocks mentioned, and no plans to initiate any positions within the next 72 hours. I wrote this article myself, and it expresses my own opinions. I am not receiving compensation for it (other than from Seeking Alpha). I have no business relationship with any company whose stock is mentioned in this article.