Alpha Omega Mathematica's Buy rating on Intel (NASDAQ:INTC) is further enhanced by Intel's penchant for acquiring assets that help it make the best products. Intel bought the Personal Assistant assets of Ginger Software for around $30 million. This move is commendable because it will improve the technology inside the offline-capable Bluetooth Jarvis Headset and other smart devices.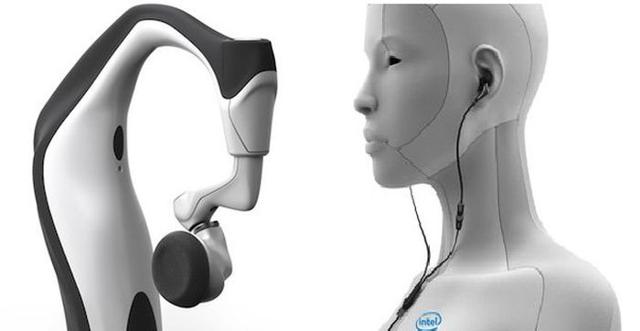 Click to enlarge
Source: Intel
The Natural Language Processing (NYSEMKT:NLP) tools and open personal assistant platform from Ginger Software complements Intel's earlier artificial intelligence and advanced computing acquisitions. The company also bought Indisys last year. Indysis, like Ginger Software, was also a Natural Language Processing startup and its expertise was in conversation-based cognitive science, artificial intelligence/machine learning, and computational linguistics.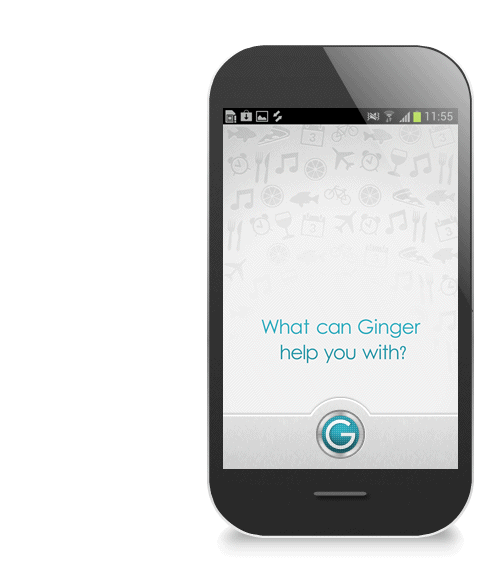 Ginger's Contribution
Intel has been aggressive in its efforts in voice recognition and personal assistant. The company has collaborated with Nuance (NASDAQ:NUAN) to come up with a really good product with Dragon Assistant. The conversational and self-learning features of the Dragon Assistant are made possible by Intel's powerful processors. Virtual personal assistant technology is therefore a tailwind for Intel's core revenue streams - selling more powerful high-ASP processors.
The power of Dragon Assistant can be best understood by watching Intel's demonstration video. Since Dragon Assistant is for traditional computers, Intel still needed its own app that's good for smartphones and other smart devices. But instead of relying on Microsoft (NASDAQ:MSFT) and its Cortana virtual assistant for mobile, Intel bought the NLP assets and personal assistant platform of Ginger Software.
Cortana is already being touted as the best feature in Windows Phone 8.1. However, Intel is still not yet providing processors for Windows phones. The Ginger Software assets allow Intel to do more in house voice recognition and artificial intelligence development. Ginger's main advantages can be surmised from the screenshot below.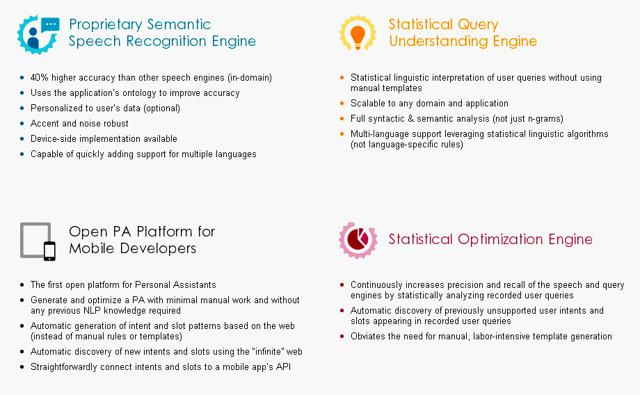 Click to enlarge
Source: Gingersoftware.com
I am more interested in the multi-language feature and the Open PA platform for mobile developers. Intel will likely use Ginger Software's PA platform as further incentive to its OEM partners. Any manufacturer of phone or tablet has the option to customize a virtual assistant app that helps build up their own brand awareness.
Furthermore, Intel's future smartwatch, smart eyewear, Jarvis headset, and other Internet of Things products which have small or no display screens will rely on voice recognition and artificial intelligence for their smart functions. A Basis watch with its tiny display can benefit from Ginger's voice recognition technology through speech-to-text email composition or intelligent voice-based interaction. The Basis watch can just speak out the body's health tracking numbers.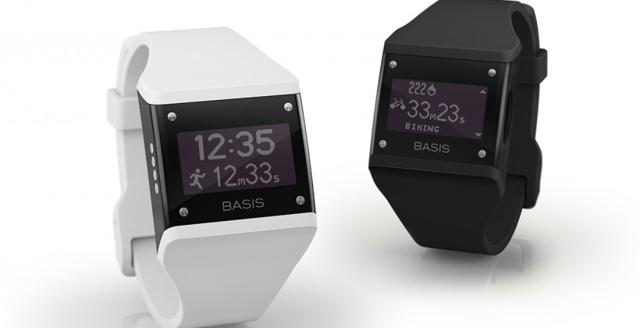 Click to enlarge
Source:mybasis.com
Acqui-Hiring Very Talented People
The deal with Ginger Software also involves Intel getting the services of some the best Natural Language Processing experts. Intel will be getting 16 engineers and employees that were part of the NLP team. This includes Ginger Software's founder and CEO, Yael Karov. Karov is a NLP expert and Chief Scientist of the Personal Assistant division of Ginger Software.
Karov's profile is very impressive. She owns 30 patents and that should already convince INTC investors that she is going to be big contributor towards Intel's NLP and AI efforts. YouTube has a video of Yael Karov explaining why Virtual Personal Assistants are important to the growing mobile and Internet of Things industries.
Intel will also get another NLP wizard, Micha Y. Breakstone. Breakstone was the Ginger's Vice-President for R&D and Personal Assistant. He was the man behind Excelingo, a cross platform mobile-centric language learning company.
Conclusion
Natural Language Processing and Artificial Intelligence are compute-heavy tasks that should drive demand for Intel's processors. As voice recognition and artificial intelligence in virtual assistants become more advanced, the demand for smaller and more powerful processors will increase.
Intel is a BUY. Shiv Kapoor agreed to my claim that INTC is an undervalued quality stock that's worth holding for keeps. Check out the fundamentals chart below and you will see why buying Intel now while it is still cheap is a top idea.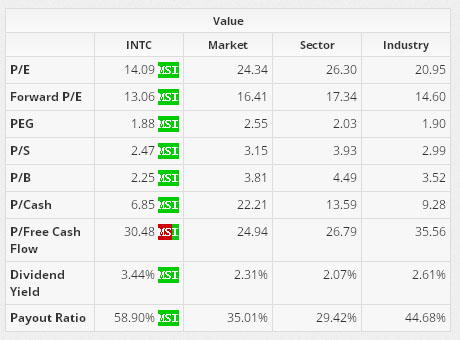 Source: getaom.com
Disclosure: I am long INTC, GOOG, AAPL. I wrote this article myself, and it expresses my own opinions. I am not receiving compensation for it (other than from Seeking Alpha). I have no business relationship with any company whose stock is mentioned in this article.