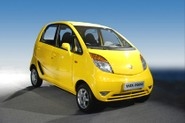 Everybody wants to work for a great company. Too bad they're so scarce.
Lots of companies come up with innovative ideas that could change their industry and provide a commanding edge over competitors. But great ideas are the easy part. "People equate innovation with creativity and it's not the same thing," says Vijay Govindarajan, a professor at Dartmouth's Tuck School of Business and co-author of The Other Side of Innovation. "Companies get enamored with that 1 percent inspiration, the sexy part. But innovation is the commercialization of creativity." And executing great ideas turns out to be awfully hard.
Some companies that seem remarkably innovative turn out to be short-lived, one-hit wonders like Webvan or eToys, two of the biggest dot-com flops. Others, like Netscape, build a transformative business but succumb to deep-pocketed competitors who mimic their ideas and simply outmuscle them. And some goliaths, like General Motors, Eastman Kodak (EK), and Motorola (MOT), become so dominant that they assume nobody can knock them from their perch. Usually, somebody does.
The best companies, by contrast, recognize their own fragility, no matter how powerful they might be, and they innovate constantly, to make sure they keep their edge. That's especially true during economic downturns like the one that began in 2007. When a recession hits, most companies cut costs, hunker down, and wait for things to get better. But great companies see recessions as an opportunity, according to Govindarajan, who has consulted for one-fourth of the Fortune 500. When faced with financial strains, top-performing companies scrutinize their innovation pipeline and shut down projects with the weakest potential, so they can fully support more promising efforts. Instead of focusing on costly breakthroughs, they look for ways to expand their expertise into areas adjacent to their core market. Most of all, top performers make sure that their core business doesn't falter, since that supports everything else.
Every company stumbles, but the best innovators know that experiments produce mistakes and new ventures don't always pan out. So they take the kind of risks that have lots of upside but won't sink the firm if they flop. Here are 10 firms that have done it right:
Amazon (NASDAQ:AMZN). Remember when this ubiquitous Web retailer only sold books? Amazon's expansion into dozens of other retail categories is a prime example of capitalizing on "adjacencies:" areas closely aligned with a company's core market. So it was natural for Amazon to move into music, clothing, appliances, and many other areas, as long as it kept a lead position in books—which it has. More than that, Amazon has pushed its market advantage even farther by introducing the Kindle reader—and making itself the lead seller of E-books.
Apple (NASDAQ:AAPL). America's most valuable tech company is famous for its simple, intuitive electronics, yet those iGadgets have upended one industry after another. The iPod transformed the music business into a digital industry organized around one-at-a-time downloads. The iPhone transformed communication into a multimedia extravaganza. The iPad may do something similar in publishing. Apple has made a few missteps, but the clarity of its vision makes Apple one of the few tech companies whose products simplify consumers' lives rather than complicating them. That makes every Apple customer an ally in the company's ambitious mission to continually revolutionize communication and entertainment.
BYD (OTCPK:BYDDY). General Motors, Nissan (OTCPK:NSANY), and Toyota (NYSE:TM) are battling for pole position in the race to build electric cars, but the first mass-produced plug-ins are already on the road—in China. Things change so fast in China that BYD Auto, which builds two plug-in models, wasn't even founded until 2003. But parent firm BYD Co. is a premiere battery manufacturer that also supplies cell phone components to Motorola, Nokia (NYSE:NOK), and Samsung (OTC:SSNLF), and has staked out a leading global position in solar panels. And potent batteries are the key enabler for electric cars. Warren Buffett is so impressed with the company's prospects that in 2008 he spent $230 million for a 10 percent stake in the parent firm. With China's consumer class exploding and BYD gaining a major share of its home market, Buffett believes BYD could ultimately become the biggest carmaker in the world.
Cisco (NASDAQ:CSCO). At the peak of the Internet boom in 2000, this networking company was the most valuable firm in the world, with a market value of more than $550 billion. The Internet bust brought Cisco back down to earth, yet the firm has continued to stay at the head of its field by anticipating important trends. Cisco's routers and switches basically connect computers together, and the company has expanded from basic Internet service to voice services like Skype, mobile services, and now, video. One of the firm's most promising technologies allows "telepresence"—video networking—without the balky images that turned off users in the past. That kind of offering has huge appeal to companies and other big customers, since it helps them cut travel costs and bring far-flung global teams together more effectively.
Google (NASDAQ:GOOG). In the early days of the Web, some search firms tried to charge consumers for extra services like E-mail and file sharing. Google realized that with the cost of digital storage likely to plummet, it could offer those services for free while capturing market share, which would expand the audience for its ads and therefore boost revenue. And the more customers it had, the more products it would be able to offer them. Google has kept its lead by following the same strategy, continually offering new mapping products, online books, Web analytics, trendspotting tools, and business services that keep the customers flocking—and profits fat.
IBM. This tech giant's recovery from obsolescence in the 1990s is a well-known story, but IBM has continually proven its mettle against an endless wave of upstarts from Silicon Valley, Bangalore, and elsewhere that seem sexier and more agile. With its reputation flagging in the late '90s, for example, IBM initiated a series of low-cost experiments into "massively parallel processing"—essentially running thousands of microprocessors together, to amplify their power—which helped produce the BlueGene supercomputer that was 500 times faster than the prevailing champ. That proved IBM could be big and innovative at the same time, which helped draw top talent and customers. Breakthroughs like BlueGene have allowed IBM to develop complex, cutting-edge networks that financial firms, multinational companies, and many other big organizations need to stay ahead.
Infosys (NASDAQ:INFY). This Indian tech company had a breakthrough insight in the 1980s: It could use cheap, talented engineers in India to do much of the work, with only about 25 percent of the job requiring an on-site presence at the banks, hospitals, and other businesses that formed its customer base. That allowed Infosys to undercut competitors' prices while keeping quality high. By 2000, competitors like IBM, Accenture, and McKinsey were copying the Infosys model, outsourcing much of their software work to India, to lower costs. So Infosys copied them back, getting into consulting work, customer service, and other disciplines needed to give its customers smooth, end-to-end service. The strategy has allowed Infosys to keep growing right through the recession, with revenues in 2010 that are 25 times higher than they were just 10 years ago.
Nucor (NYSE:NUE). The United States lost its lead in steel long ago, as first Japan and then China began churning it out cheaper. But Charlotte-based Nucor has kept much of its production in the United States—and remained nicely profitable, except for 2009—thanks to "minimills" that turn scrap steel into a high-quality finished product. Plenty of manufacturers have recycled scrap into low-end steel suitable for framing or other unseen uses, but a series of small innovations have allowed Nucor to produce high-quality steel suitable for facing on appliances and other uses that are both functional and cosmetic. "They shave cost by measuring in inches, not feet," says Govindarajan. "Small innovations add up to big savings." Despite a rough year in 2009 when heavy manufacturing plummeted, a flexible staffing and pay model allowed Nucor to keep functioning without a single layoff. Sales and profits have bounced back this year.
PepsiCo (NYSE:PEP). Soda gets a bad rap these days, but Pepsi saw that coming. The food company has been steadily expanding its Quaker Oats division, acquired in 2001, allowing it to offer healthier alternatives along with more baked foods from its Frito-Lay division. A steady stream of acquisitions and new products have allowed Pepsi to claim valuable shelf space for trendy beverages like zero-calorie SoBe Lifewater and Naked Juice. The company earned some goodwill in 2006 for its agreement to limit the varieties of sugary drinks sold in schools, and it even hired a Mayo Clinic diabetes expert as its chief scientific officer. Oh yeah, it sells cola too.
Tata Motors (NYSE:TTM). This Indian upstart should have been swamped 15 years ago when India opened its once-closed economy to importers and all the big automakers arrived. But Tata's plan to build a home-grown car for the Indian middle class succeeded, so Tata expanded its ambition. The next plan was to build a safe, reliable car for millions of working-class Indian families that could only afford a baggage-laden two-wheeler. Competitors scoffed at the idea of a car that would cost less than the navigation or stereo system on some western vehicles, but Tata's $2,000 Nano became a hit right out of the gate. Tata also scooped up Jaguar Land Rover when Ford (NYSE:F) put it on the block in 2008, giving Tata global reach and a lineup of cars at multiple price points—just like its biggest competitors. Tata now hopes to expand its sales of Indian-made cars in other countries.
Related Articles
[In Pictures:10 Innovative Companies Yours Should Copy.]
[In Pictures: 10 Great Companies That Lost Their Edge.]
[See how to tell if your own company is an also-ran.]
[See 5 reasons a double-dip recession could happen.]
[See 5 reasons companies still aren't hiring.]
Disclosure: No positions