I will preface this article by noting that there is a reason why RadioShack (NYSE:RSH) is currently trading at $1.40. If RadioShack does not successfully pivot their business model, they will be bankrupt. This investment is extremely risky, but I believe the potential upside is worth a look.
History
RadioShack Corporation began in 1967 and as of December of 2013 operated 4,297 stores in the U.S., Puerto Rico, and Virgin Islands. RadioShack is engaged in the retail sale of consumer electronics. Merchandise is categorized into two segments: mobility and retail. The mobility platform includes: prepaid wireless handsets, e-readers, and tablet devices. The retail platform includes consumer electronic products, and related accessories.
RadioShack has suffered in the past few years with the shift to online retailing. RadioShack has not been profitable since 2011 and the losses nearly tripled from 2012 to 2013. In 2013 they lost a staggering $400 million compared to a loss of $140 million in 2012. Losses are mounting as a result of a shrinking top-line with the hefty costs of a brick and mortar retailer.
Turnaround Plan
In 2013, RadioShack management outlined a plan to right the ship and return to profitability. The strategy that RadioShack has adopted is based on four pillars: revamping its product assortment, reinvigorating its stores, improving operational efficiency, and creating financial flexibility.
Improve Operational Efficiency
The most significant change that CEO Joe Magnacca discussed is the plan to close roughly 1,100 underperforming stores. Implementing this plan may be challenging as creditors have the ability to thwart it. As part of the company's credit agreement, RadioShack cannot close more than 200 stores a year or 600 throughout the life of the loans. The reason for this covenant is to ensure creditors will have the ability to collect by selling these assets in the event of a bankruptcy. However, since RadioShack leases nearly all of its stores, I do not believe that creditors will prevent them from closing locations. The interests of the creditors and RadioShack are aligned.
Creating Financial Flexibility
In December 2013, RadioShack entered into a five-year, $585 million asset-backed credit agreement. The company repaid $286.9 million in convertible notes and another $175 million of debt. As of December 31, 2013 it had $179.8 million in cash compared to $535.7 million in 2012. Although the cash position has subsided, the total liquidity has not changed much as the new credit agreement brings total liquidity to $554.3 million. RadioShack created financial flexibility that it sought to create and should have enough capital to see its changes come to fruition.
Revamping Product Assortment
Paul Rutenis was brought on as the new Chief Merchandising and Mobility Officer. Janet Fox is leading the overhaul of its private brand strategy including the sourcing of these products. The company cited lower gross profit for the most recent quarter as a result of losses associated with the transition to a new merchandise assortment. In 2013 RadioShack wrote off $10.1 million in inventory. It is clear that the company has recognized the disconnect between customer wants and its inventory and has implemented changes in order to correct this problem. Future quarters may see a decrease in inventory write downs and an increase in inventory turnover.
Moreover, a partnership with Quirky has the potential to create a significant competitive advantage. Quirky is a crowdsourced product idea community. Ideas are posted and the ones that receive the most positive feedback are created. Gaining the exclusive rights to carry these unique products can prove to be a boon to RadioShack as it has the ability to galvanize traffic to its stores. Another way they can create a competitive advantage and drive traffic is with the introduction of 3D printers. Over 100 stores will soon carry these printers and will have a demonstration unit. This burgeoning technology is captivating to consumers and could draw in a significant number of customers.
Reinvigorating Stores & Website Revamp
Besides the disconnect with the inventory held at RadioShack stores, it is evident that the layouts were outdated and turned away customers. RadioShack has recognized the necessity to update its stores and the new floorplans are aesthetically pleasing and look similar to Apple stores. The coupling of new layouts with better products can lead to growing revenues. The award winning Super Bowl commercial showcased the new changes to world and we will see in the coming earnings release if the well-viewed ad was able to generate consumer engagement. The company plans to remodel approximately 100 locations over this year while adding a few new locations and relocating 20-30 stores.
Old Store Layout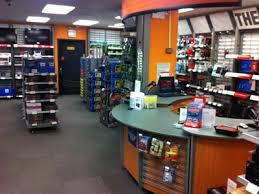 Source: Business Insider
New Store Layout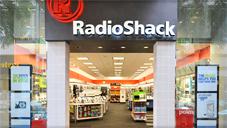 Source: Thedeal.com
From an online presence, RadioShack has undertaken a major revamp as well. The old website was cluttered and was difficult to navigate. The new website is finished nicely and is much more simplistic just like with the Apple theme. Another nice aspect of the new website is a list of novel Do-It-Yourself projects. The projects come along with a list of products that need to be purchased to accomplish them. This strategy has the potential to be very lucrative and give RadioShack a nice niche.
Old Website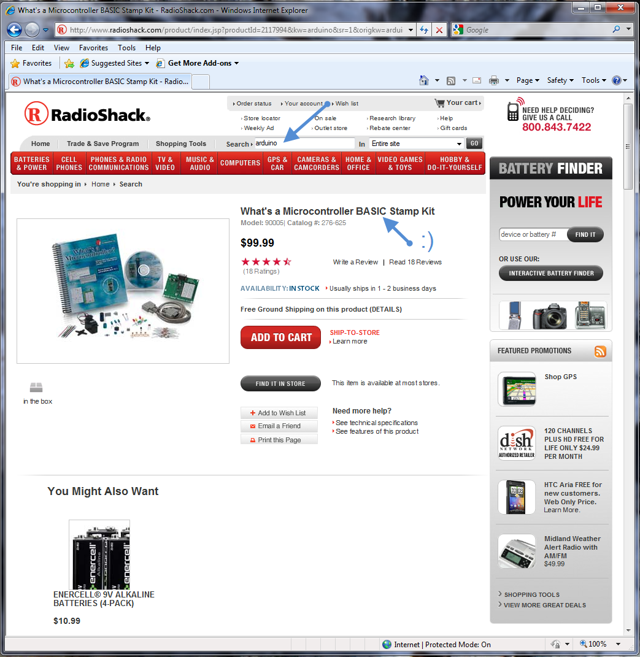 Click to enlarge
New Website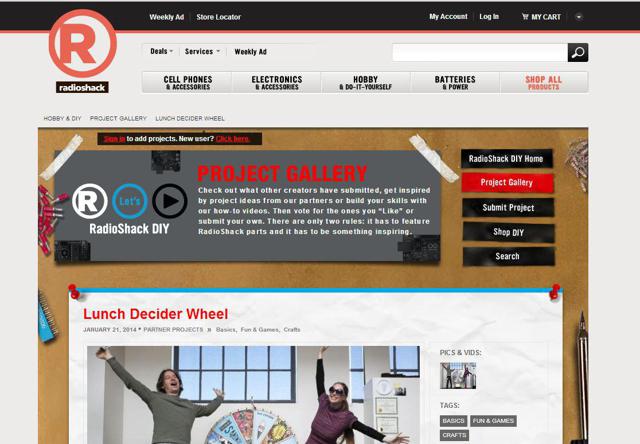 Click to enlarge
Financial View of a Possible Turnaround
The Positive
2013 was categorized as a year of changes for RadioShack. Many of these alterations resulted in one-time charges that are depressing the fiscal results for the year. A closure of Target Mobile centers resulted in an impairment charge of fixed assets of $11.2 million and an inventory write down of $10.1 million. Further, a $5.3 million charge from a non-merchandise vendor settlement of a dispute increased losses for the year.
The result of the changes in their business model have begun to percolate in the form of decreased expenses. Selling, general, and administrative expenses decreased .9% or $12.4 million, in 2013. The capital structure alterations resulted in net interest expense falling to $50.1 million in 2013, compared with $52.6 million in 2012.
Once the store closures begin, cash will need to be outlaid due to negotiated lease termination payments. Overall, the closures should prove to be a net positive from a liquidity perspective as cash will be generated from the liquidation of inventory.
The Negative
Revenue has been in a decline since 2010 with same store sales declining 8.8% from 2012 to 2013 alone. Losses are mounting and book value has decreased every year since 2009. The book value per share stood at $8.37 in 2009 and currently stands at $2.06. Gross profit has fallen each of the last 5 years as well dropping from 46% to 34.1% in 2009 and 2013 respectively.
Conclusion
From purely a financial perspective, RadioShack corporation is a mess. Revenues are declining, losses are mounting, and margins are compressing. The outlook for the company looks bleak. However, the risks of these results have been priced into the stock and it currently trades at a level that provides the opportunity to gain substantially in the result of a turnaround. The company has outlined a bold plan to change its business model. The results of these changes will be visible in the earnings release on June 9th. I believe that the potential upside at these levels makes RadioShack a buy. However, investors should be aware that this company is facing many headwinds and has significant hurdles ahead of it. This investment should be viewed as a speculative play.
Disclosure: I have no positions in any stocks mentioned, but may initiate a long position in RSH over the next 72 hours. I wrote this article myself, and it expresses my own opinions. I am not receiving compensation for it (other than from Seeking Alpha). I have no business relationship with any company whose stock is mentioned in this article.