With the stock market in distress and bonds yielding practically nothing, many analysts and bloggers are proposing that investors should focus on companies paying dividends.

For this post, I've combined my Reasonable Value screen with a filter for those companies that have raised their dividend in the last week. Two stocks below qualified and, coincidentally, both raised their dividends by $0.08.
So are investors favoring these two companies? Here are the charts for each [click to enlarge]: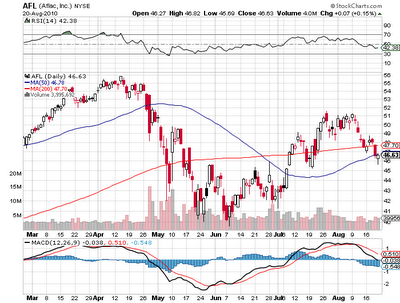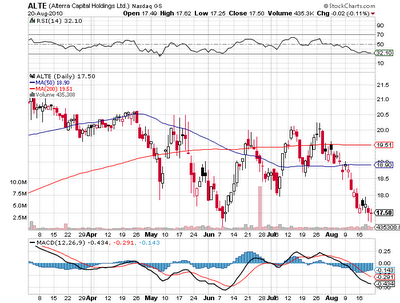 Though both stocks have wilted lately, Aflac (NYSE:AFL) seems to be holding up a bit better. Both the 200-day moving average and the 50-day moving average are still heading upward for Aflac while it looks like Alterra Capital (NASDAQ:ALTE) is really rolling over despite beating earnings expectations.

At this point, Aflac's dividend yield is 2.2% and Alterra Capital's yield is 2.7%. Compare this to the yield on the 10-year Treasury bond which is currently at 2.61%.
Disclosure:
no positions