NQ Mobile Inc: Current Law Enforcement Investigation Now Added to Fraud Allegations amidst Delayed Audited Financials
New SEC FOIA request provides evidence of ongoing law enforcement investigation into NQ Mobile
Muddy Waters has presented extensive evidence - 7 reports since October 2013 - alleging that "NQ is a massive fraud" they believe is worth "Zero" with overstated revenues and cash balances
2013 Audited Financials still not filed, requested Rule 12b-25 extension: Due by May 15th (tomorrow)
The way past China Frauds "died" (e.g. CCME, Longtop Financial) was auditors resigned the day audited financials were due, the stocks were halted - reopening months later, down over 80%
Full SEC FOIA Document Shared Here
Fellow Financial Detective Muddy Waters has conducted extensive research on NQ Mobile Inc. (NYSE:NQ) that indicates to them that NQ is a "massive fraud" that they believe is worth "zero". In the 7 reports they have published on their website they allege with significant detail that the cash balances are "highly likely to be not real" and bizarrely auditor PWC even classifies NQ's cash as a Level 2 asset (slightly hard to value) in the 2012 audited financials.
In response, NQ organized a special committee in October 2013 to investigate the fraud allegations which is set to report its findings tomorrow May 15th, which is the same date that NQ's audited financials are required to be filed with the SEC after they filed a 15 day extension on April 30 (the un-extended due date).
New Law Enforcement Investigation Per SEC FOIA Request
I have shocking NEW information: Per a SEC Freedom of Information Act Request - there is an ongoing Law Enforcement Investigation into NQ now as well!
Muddy Waters has criticized that the Special Committee isn't truly independent and even offered to pay for an independent accounting firm to evaluate the credibility of the investigation. Now it looks like there is a truly independent party that works for the US Government here to investigate as well!
I highlight the specific relevant language out of the FOIA document:
"We are withholding records responsive to your request under 5 U.S.C. 552 (B) (7) (A), 17 CFR 200.80 (7) (I). This exemption protects from disclosure records compiled for law enforcement purposes, the release of which could reasonably be expected to interfere with law enforcement activities."
From the Department of Justice Guide to the Freedom of Information Act:
"The first subpart of Exemption 7 of the Freedom of Information Act, Exemption 7, authorizes the withholding of 'records or information compiled for law enforcement purposes, but only to the extent that production of such law enforcement records or information . . . could reasonably be expected to interfere with enforcement proceedings.'"
THIS IS IRREFUTABLE EVIDENCE THAT A LAW ENFORCEMENT INVESTIGATION INTO NQ MOBILE IS CURRENTLY UNDER WAY
Will NQ Mobile be shut down? Could the equity prove entirely worthless?
How Have Chinese Fraud Companies Played Out in the Past? A history lesson
Dozens of fraudulent Chinese companies have disappeared from the market since 2010. Some did not receive detailed scrutiny from financial detectives and short sellers but had their results fade away after they had collected their money and taken it to China and simply ceased filing financials on time.
The most explosive blow ups of Chinese frauds, mostly in 2011 would play out as follows:
The day audits were normally due, an extension would be filed granting 15 extra days
April 1 there would be a filing that the auditor had been unable to file an unqualified opinion or resigned and the stock would be halted
The NYSE/Nasdaq would ask for clarification and after several months passed
The stock would be delisted to the pink-sheets, down ~80% from the last closing price
This played out particularly with China MediaExpress (OTCPK:CCME) and Longtop Financial (LTF) which:
Had Big 4 auditors (Deloitte in both these cases)
Fabricated the vast majority of their cash balances in China
Fabricated the vast majority of their revenue
Delisted and went to $0 months later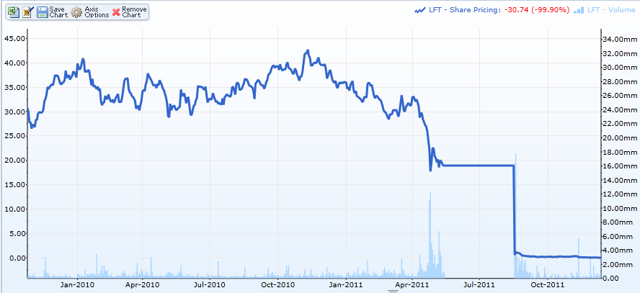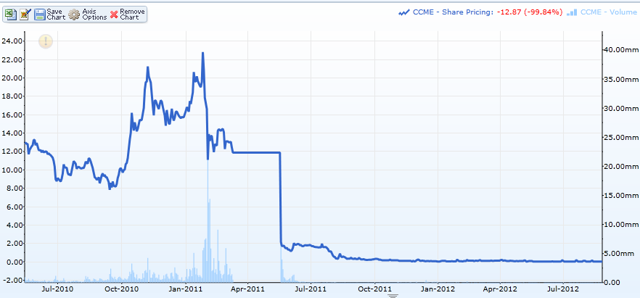 There are still some China frauds left to be halted unfortunately: LLEN and LIWA were recently halted and delisted in the last two months!
NQ Management Response
I contacted NQ multiple times through their IR contact but did not receive a response.
Muddy Waters does the best China Fraud research in the business. Best of luck to Longs tomorrow as the independent committee reveals its findings!
Disclosure: I am short NQ. I wrote this article myself, and it expresses my own opinions. I am not receiving compensation for it. I have no business relationship with any company whose stock is mentioned in this article.