Stocks and ETFs wavered from positive to negative amid a wave of corporate wheeling and dealing.
The ETF Dashboard shows that while the markets vacillate between positive and negative, investors are out making plays for emerging markets. Market Vectors Gulf States (MES) is up more than 2% in early trading:
click to enlarge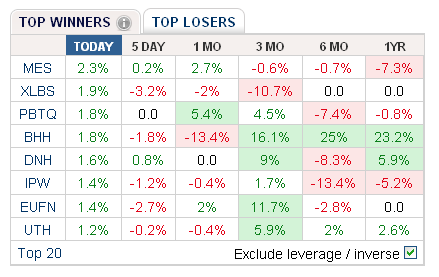 Hewlett-Packard (HP) and Dell (DELL) are in a battle for 3Par (PAR), a data storage provider. 3Par's stock price shot up more than 40% on the news. SPDR S&P Technology (XLK) is down 0.4% in early trading; HP is 3.7%; Dell is 1%.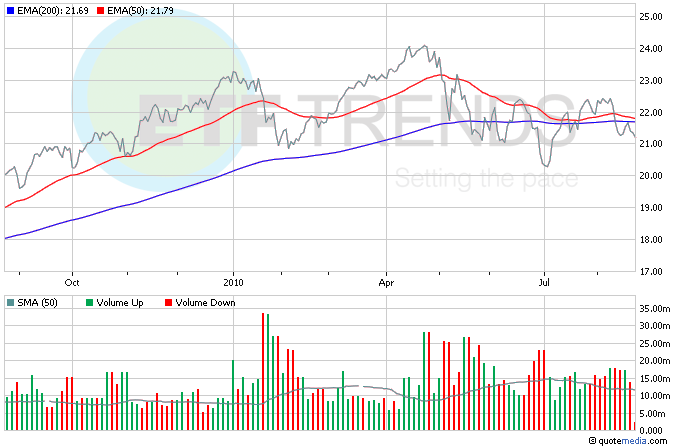 Meanwhile, Potash (POT) is trying to fight off a takeover by BHP Billiton (BHP) by seeking out other counter-bidders, including a fertilizer company from China. Market Vectors Hard Assets Producers (HAP) is up a slight 0.2%; POT is 6%; BHP is 2%.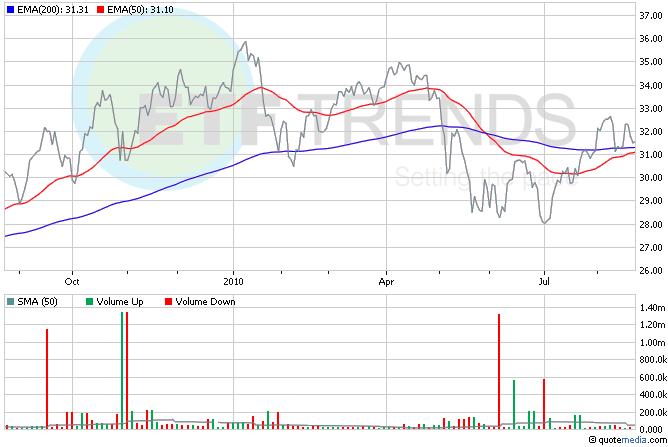 Disclosure: None