By Ian Fraser
The finger of blame for the global financial crisis of 2007-09, which saw hundreds of banks worldwide dump their losses on taxpayers and whose fallout continues to be felt six years on, has been pointed in a number of directions. Attention has, so far, been largely focused on the bankers themselves, as well as central bankers, the Basel Committee, politicians, governments, regulators, accountants, credit rating agencies and of course corporate and individual borrowers. Underpinning all this were the economists, whose reassuring rhetoric convinced many that bankers were responsible, markets perfect and deregulation a good thing.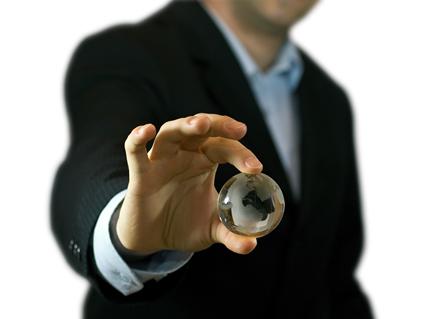 However James Anderson, manager of Scottish Mortgage, a £2.6bn investment trust, has added another group to the hall of ignominy — asset managers. So far, the fund management fraternity has got off extremely lightly, partly because none needed taxpayer funded bailouts. But in a series of tirades against the the circa £70 trillion (in assets under management) global fund management industry over the past five years, Anderson has accused it of being every bit as culpable as the bankers for fomenting the crisis. He accuses fund managers of driving the banks and other firms in which they invested to pursue short-term goals and share price maximization (for example fund managers consistently urged to use "efficient balance sheet management", which means minimizing or even faking their capital whilst piling on as much leverage as possible). Anderson also implies that people in the fund management industry are so preoccupied with self-enrichment they have lost sight of their raison d'etre – the stewardship of companies and the delivery of long-term returns to their customers.
Earlier this month, Anderson told a Baillie Gifford investment trust conference that fund managers were "almost as much to blame as bankers" for turning the global capital markets into a casino. He said the City of London and Wall Street had become a narrow echo chamber in which negative feedback loops distort people's thinking and behavior. In remarks reported in by The Herald's Simon Bain, Anderson said:
"What the stock market tells you to do is almost always stupid." Because of high-frequency trading and the value destructive rapid churning of portfolios by the majority of long-only investors, Anderson said "basically companies don't have owners any longer, and that is particularly acute in Britain."
Anderson, a partner in Edinburgh-based fund management company Baillie Gifford & Co, is developing a theme he first espoused five years ago. He points out that Baillie Gifford, which today has £105 billion under management, differs from most players in the industry. Like the merchant banks and stockbrokers of the pre-"Big Bang" era, it is owned by its partners, of which there are currently 40, all of whom would be exposed were it to got into trouble.
In a powerful Qfinance viewpoint published in November 2011, Anderson said he was struck by how "bad a job the investment management industry has done for savers … It's surprising there hasn't been more of a clamor for change." I quite agree, and would add that the situation has been exacerbated by the rise of high frequency trading, which as Michael Lewis claims in his latest book, Flash Boys: A Wall Street Revolt, means markets are essentially "rigged" against small and long-only investors. In the same Viewpoint piece, Anderson said that, until Goldman Sachs, "the symbol and the essence" of everything that's gone wrong with capitalism, is dismantled or its share price collapses, change will prove elusive.
Speaking on his return from a six-month sabbatical in January 2014 Anderson returned to his theme. He urged active fund managers to adjust their approach and get out more, do more city-hopping, spend more time kicking companies' tires, absorbing different cultures and environments. Anderson said:
"I don't accept that sitting in the office five days a week with this barrage of noise coming at you from machines, brokers, colleagues, is going to help you make right decisions."
The underlying theme to Anderson's critique of his own industry is that fund managers need to remember whose interests they're supposed to be serving.
There are some incipient signs of change. Lower cost, tracker funds of the sort pioneered by Pennsylvania-based Vanguard Group, and lower cost exchange-traded funds (ETFs) are taking a growing share over the overall investment market. This is slowly but surely commoditizing the fund management business and driving "active" asset management players to reconsider their priorities and lower their fees. The Economist recently described these changes as long overdue. In a related article The Economist said:
"As investors wake up to the maths, active fund management is starting to face the kind of pressure seen in other industries, like newspapers, record labels and taxi companies, which are losing their role as gatekeepers. A report by the accountants at PwC forecasts that low-cost funds will double their share of the global fund-management industry by 2020 from 11% to 22%."
As manager of the £2.6bn Scottish Mortgage investment trust, Anderson's techniques seem to be working. In the year to March, it delivered a net asset value total return of 28.9%. Over the past five years, its net asset value has risen by 196.1% and its share price by 225.7% in a period that the FTSE World Index has climbed only 100.7%. In a recent update, Anderson was dismissive of many so-called "blue-chip" investments. "I think big oil, and big pharma, are finished," he told The Herald. Instead he favors investments in US and Chinese technology giants including Amazon, which currently represents 9% of Scottish Mortgage's portfolio.
Anderson told the Herald: "I don't get more moderate as I get older, I get more extreme, whilst trying to do it with good humour..." Let's hope that senior people in the broader asset-management sector are listening