Introduction
As investors enter or approach their retirement years, it's only natural that the focus of their investment objectives move from growth to income. Safety also becomes a priority because the money that they worked hard all their life to accumulate must now begin working as hard for them as they once worked for it. But more importantly, their portfolios must provide for them and their families for the rest of their lives. Additionally, their portfolios need to provide inflation protection so that they and their families can maintain a comfortable lifestyle.
Traditionally these challenges facing the retiree were best solved with a balanced portfolio approach. Retired investors could implement a balanced portfolio comprised of bonds for maximum current income and safety coupled with dividend paying stocks for growth and income. I always considered this a practical and effective method of portfolio construction for the retired investor. However, I have also always believed in choosing investments based on the merits of each asset class under consideration. In other words, I only believe in investing in an asset class when it makes sound economic sense.
Unfortunately, I do not consider bonds today the safe and high-yielding asset class that they normally are or were. Under today's extremely low interest rate environment, high-quality bonds no longer provide an adequate yield advantage over blue-chip dividend paying stocks. Simultaneously, today's low yields also create what I believe to be potentially unacceptable bond price volatility risk. Both stocks and bonds are liquid investments and therefore subject to price volatility. Therefore, when interest rates increase, the prices of existing bonds will fall. This risk is intensified with longer maturity bonds, and unfortunately adequate current yield can only be found in long-term bonds today.
Consequently, I currently favor blue-chip dividend paying common stocks over bonds. In the future, the day may come when the retired investor can once again look to bonds for income and safety. However, until interest rates bring bond yields back to their typical advantage over stocks, I temporarily favor avoiding them. To my way of thinking, it simply doesn't make sense to invest in an asset class because I'm supposed to, when the advantages the asset class should provide don't currently exist.
The Current State of the Stock and Bond Markets
Moreover, with liquid markets being what they are, the water has become muddier and the challenges greater. Since the end of the Great Recession the stock market, in the general sense, has moved steadily upward over the past five years and currently sits at all-time highs. This is also true for the vast majority of the individual stocks that make up the market. Therefore, it is easy to understand why many investors now believe that common stocks no longer represent a safe and attractive alternative to bonds.
However, stocks and bonds have different drivers of returns that I feel should be taken into consideration. For bonds, it's all about the level of interest rates. Bonds are fixed income instruments that pay the same income each year after purchase. Consequently, since the coupon (yield) doesn't change, the bondholder can only expect to receive the exact same amount of income for each year that they own the bond. Future changes in interest rates can affect their liquidity values (bond prices) but their income is fixed.
In contrast, common stock returns are driven by earnings. Future capital appreciation is functionally related to earnings growth and levels. Corporate earnings (and cash flows) are also the source of future dividend income. Consequently, the fact that common stock prices are at all-time highs does not necessarily imply that they have become less attractive investments. Simultaneous to the price advances that we've seen with stocks over the past five years has been an advance in earnings levels. Therefore, it is possible that in many cases common stocks remain as attractive today as they were five years ago. It all depends on future earnings growth.
In part one of this two-part series found here, I provided the thesis that our economy may be stronger than many believe it to be. If my thesis is correct, and I believe it is, then it logically follows that the earnings of our best companies could continue to advance in the future. As a caveat, this is not meant to suggest that another recession cannot occur, nor does it suggest that there will never be another bear market.
However, I do believe it suggests that income-focused investors can ride these potential markets out if they choose the right stocks. To me, the right stocks for the retired investor would be blue-chip dividend growth stocks with a history of at least maintaining, and better yet, increasing their dividend each year. These blue-chip dividend growth stocks can be found on the CCC lists of Dividend Champions, Contenders and Challengers provided by fellow Seeking Alpha author David Fish, and/or the Standard & Poor's list of Dividend Aristocrats. However, finding the right blue-chip dividend paying companies to invest in is only half the battle. Investors must also consider the intrinsic value of each candidate prior to laying their money down.
Common Stock Valuations Indicate Caution - but Not Panic
In truth and fact, finding attractively valued dividend growth stocks is more difficult today than it has been over the recent past. I have recently read that during a recent interview Warren Buffett indicated that good and attractively-valued stock investments are hard to find today. However, as I often point out, it is a market of stocks and not a stock market. Consequently, although many stocks are fully valued and some even overvalued today, not all stocks are. Later in this article I will provide sample research candidates of high quality dividend growth stocks from each of the 10 major sectors.
However, I would like to first look at the current valuation of the S&P 500 for perspective. As of this writing, the P/E ratio of the S&P 500 on a blended earnings basis (past, current and near future) is 17.0. Since this is moderately above the S&P 500's normal P/E ratio range of 14 to 16, I feel comfortable stating that stocks in the general sense are fully valued, if not moderately overvalued. On the other hand, I will also argue that the current level of the stock market is far from bubble territory. More simply stated, the market is expensive, but not excessively so. The following earnings and price correlated F.A.S.T. Graphs™ on the S&P 500 illustrates my point.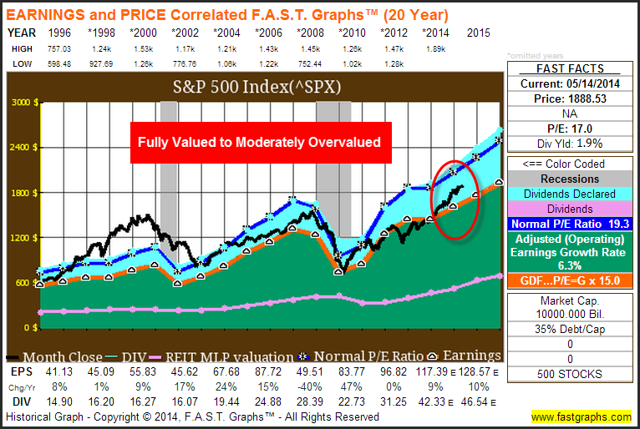 Overvalued Dividend Growth Stock Examples
Since the S&P 500 represents a proxy for the average company, it logically follows that there are constituents whose valuations are higher, and some that are lower than the index. Since I believe that excessive overvaluation is something that investors should fear, I offer the following examples of blue-chip dividend paying companies that are clearly more expensive than the market. Once again, I will turn to the earnings and price correlated F.A.S.T. Graphs™ research tool to vividly reveal just how overvalued some blue chips are.
Note: For those that are not familiar with this fundamentals analyzer software tool I offer the following brief explanation. The orange line with triangles represents the fair value based on earnings of each respective company. The black line plots monthly closing stock prices. Stated very simplistically, when the price is above the orange line overvaluation is indicated, when the price touches the orange line fair value is indicated, and when the price is below the orange line undervaluation is indicated. The dark blue line calculates the historical normal P/E ratio that the market has applied. A quality premium valuation is often applied by the market to extremely high quality companies, and therefore, may be considered as a more relevant proxy for the fair value of high quality companies.
With my first three examples, Nike Inc, Kimberly-Clark and Colgate-Palmolive, notice how stock price tracks and follows earnings based on either the quality premium normal P/E ratio (the dark blue line) for Nike and Colgate, or the orange earnings justified fair value line in the case of Kimberly-Clark. In all three cases we see that current valuation is significantly higher than normal. Consequently, I would argue that although each of these represents companies of impeccable quality, today would be a poor time to invest in any of them.
Nike Inc (NYSE:NKE)
Nike, Inc engages in the design, development, and marketing of footwear, apparel, equipment, accessories, and services for men, women, and kids worldwide.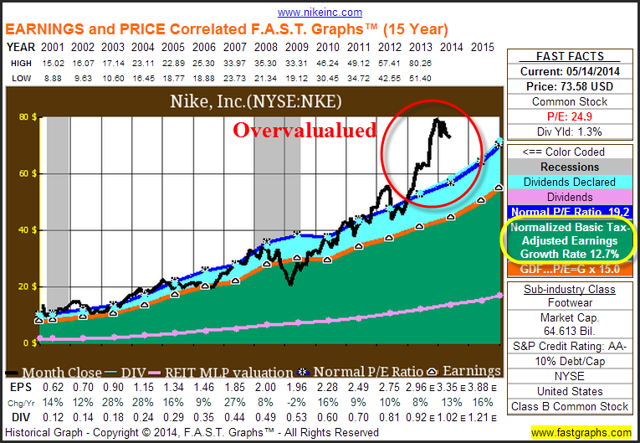 Kimberly-Clark Corporation (NYSE:KMB)
Kimberly-Clark Corporation is engaged in the manufacture and marketing of a range of products made from natural or synthetic fibers.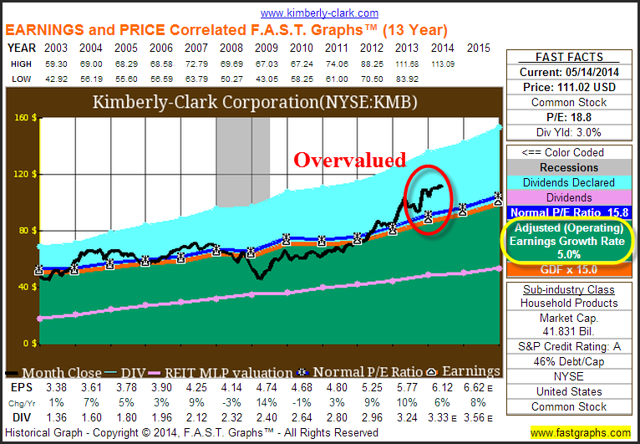 Colgate-Palmolive Co (NYSE:CL)
Colgate-Palmolive Company operates as a consumer products company. The company's products are marketed in approximately 200 countries and territories throughout the world.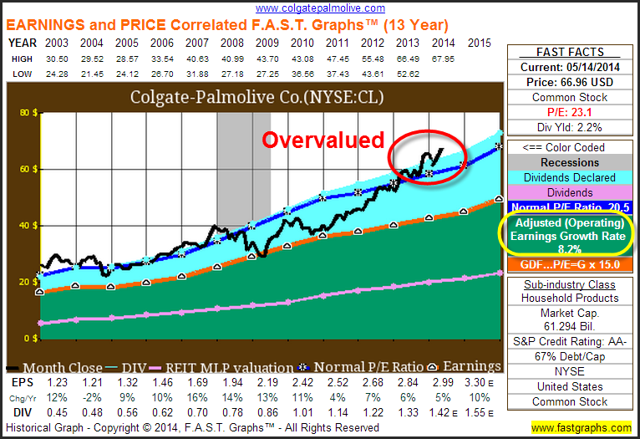 Is Home Depot Overvalued?
An important attribute shared by each of the three high quality blue-chip examples above is consistency of earnings growth. Although the rates of earnings growth varied on each, the growth rate of earnings for each respective company was very consistent past, present and future. Therefore, valuation was easily determined by simply reviewing the relationship of the stock price to each respective company's earnings line.
However, assessing fair valuation is not always that simple, especially when earnings growth rates are accelerating or decelerating. This is where the dynamic nature and benefit of the earnings and price correlated graphs comes into play. My fourth example, Home Depot (NYSE:HD), provides a quintessential case in point. By first looking at the longer-term earnings and price correlated graph on Home Depot, we see price generally tracking and highly correlated to earnings (the orange line) until separating in early 2012. Therefore, it seems logical to conclude that Home Depot is currently overvalued, and has been for most of 2012 and all of 2013 and 2014 because price is clearly above the earnings line.
On the other hand, closer scrutiny of the long-term graph reveals that earnings fell for three consecutive years (2007, 2008 and 2009). But, since 2010 we see a clear acceleration of earnings growth. Therefore, let's next look at Home Depot's earnings and price correlation since 2010.
The Home Depot Inc
The Home Depot, Inc. operates as a home improvement retailer worldwide. The Home Depot stores sell an assortment of building materials, home improvement products, and lawn and garden products, as well as provide various services.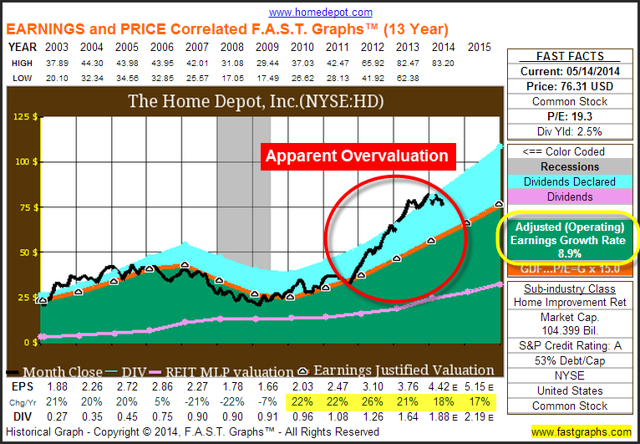 Since 2010 Home Depot's operating earnings growth rate has accelerated to 20.4% per annum from the longer-term 8.9% growth rate it averaged from 2003 to current. Therefore, when we look at Home Depot's price in relation to its more recent earnings growth achievements, the company now appears reasonably valued. The reader should note that the fair value P/E ratio (the orange line) on the longer-term graph was calculated at 15. However, the fair value P/E ratio over the shorter higher growth phase is calculated at 20.4. Consequently, it is arguable that Home Depot's stock valuation since 2010 is justified by its recent high growth achievement. However, the fact that earnings since 2010 have grown off of a low recession created base should also be considered. Therefore, Home Depot's relative valuation today might be best revealed by looking to the future.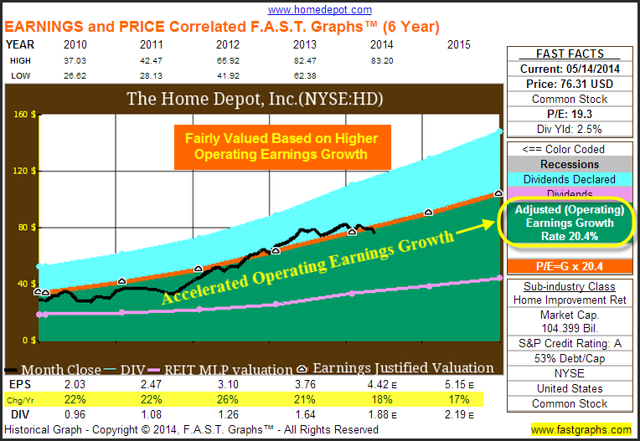 The consensus earnings estimates of 27 analysts reporting to Standard & Poor's Capital IQ expect Home Depot to continue growing future earnings at rates of 14% to 18%. On that basis, an argument can be made that Home Depot is currently fully valued, but not excessively overvalued. I believe this exercise confirms the importance of careful and thorough analysis based on the individual merits of each company under consideration. On the other hand, at the end of the day, it's up to each individual investor to apply their own judgments on each and any company under their consideration for investment.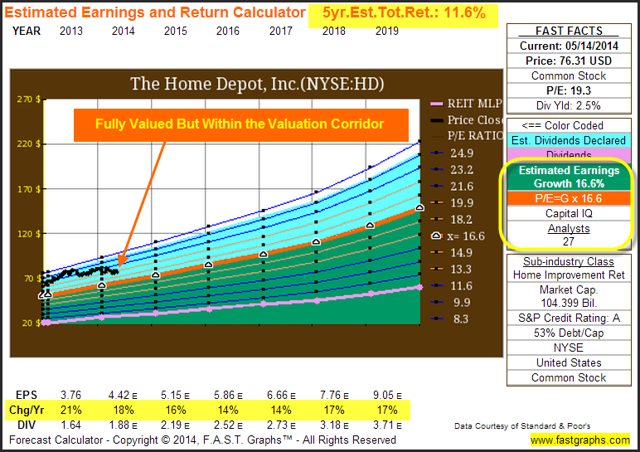 Sample of Fairly Valued Research Candidates Sector by Sector
As the title of both articles in this series indicate, I believe that the current valuations on common stocks today indicates caution, but not panic. The overall stock market (as represented by the S&P 500) is fully valued to even moderately overvalued. Therefore, it logically follows that finding attractively priced high-quality blue-chip dividend paying stocks might be more difficult than it has been over the recent past. On the other hand, it does not logically follow that all stocks are now overvalued. Consequently, I went through each of the 10 major sectors to see if I could find attractive candidates in each.
Frankly, and as I expected, and even as Warren Buffett recently indicated, I must admit that finding attractive value in each sector was a challenge. However, and more to the point of this series of articles, I did find that high-quality blue-chip attractive dividend growth stocks were available. The following 10 stocks, one from each sector, represent a brief sampling of what I found. Moreover, although I was able to find numerous candidates that I considered attractive in each sector, it was easier to find good companies in some sectors than it was others. The most challenging sectors were materials, financials and healthcare. Fairly valued blue-chip consumer staples were also rare, unless of course you're willing to accept paying a quality premium as discussed earlier.
Additionally, I wanted to be clear that I am not recommending each of the following stocks as buys. Instead, I offer them as potential research candidates that appear attractively valued and worthy of further scrutiny and consideration. Moreover, these are not necessarily my favorites in each sector, although some of them, in fact, are. One of my objectives was to provide examples that I had not written about our showcased in the past.
As I stated earlier, I believe that earnings are the drivers of return and a strong indicator of valuation for common stocks. Consequently, in addition to providing an earnings and price correlated graph on each example I have included additional FUN graphs (Fundamental Underlying Numbers) that I believe support earnings quality and are simultaneously a strong indicator of a company's ability to generate earnings.
The first additional graph plots each company's return on equity (roe). There are many professional investors, yours truly included, that consider return on equity one of the most important fundamentals to examine. Like many other professionals, I consider a ROE of 15% or better as a strong gauge of a business's earnings generating prowess.
The second FUN graph on each candidate plots the company's share buyback history. I consider share purchases as shareholder-friendly activity by management as long as the price of the shares is attractive. Additionally, a lower share count supports future earnings growth. Metaphorically, I see buybacks as the company awarding me a greater percentage ownership in the company.
However, for the telecom and utility sector candidates I also include FUN graphs plotting cash flow and dividends. These are low ROE industries and as such, are primarily attractive for their dividend yields. Consequently, these fundamental metrics are indicators of the company's ability to support its dividend. I will let the graphs speak for themselves with annotations added for clarity and focus.
Energy Sector
Exxon Mobil Corporation (NYSE:XOM)
Exxon Mobil Corporation manufactures and markets commodity petrochemicals, including olefins, aromatics, polyethylene and polypropylene plastics, and a variety of specialty products. The company also has interests in electric power generation facilities.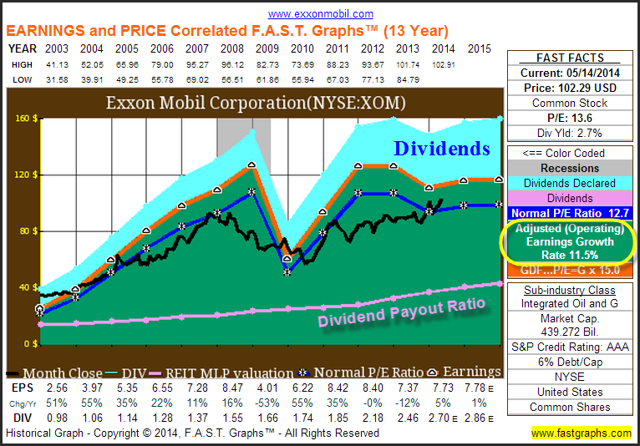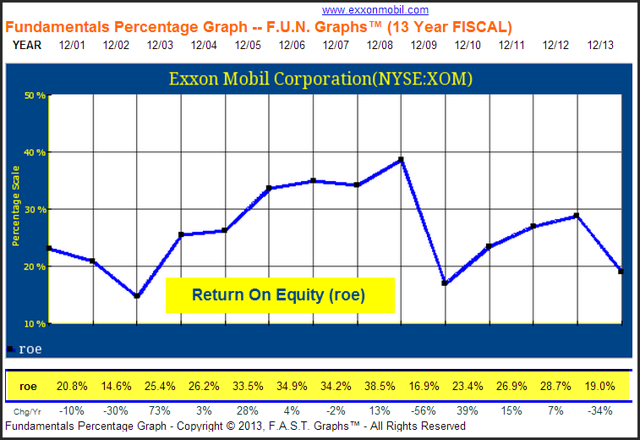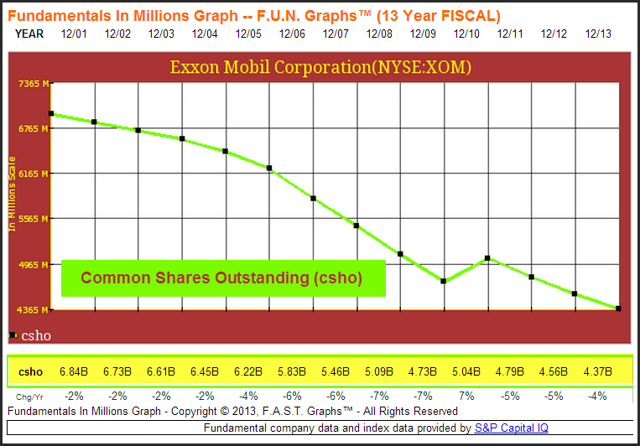 Materials Sector
E.I. du Pont de Nemours and Company (NYSE:DD)
E. I. du Pont de Nemours and Company operates as a science and technology based company worldwide. The company's subsidiaries and affiliates conduct manufacturing, seed production or selling activities. It has operations in approximately 90 countries.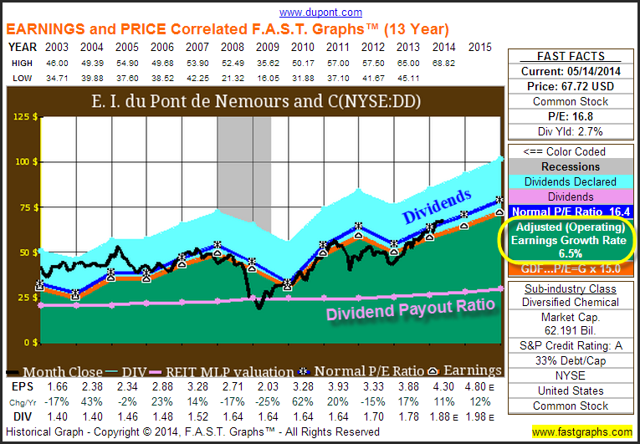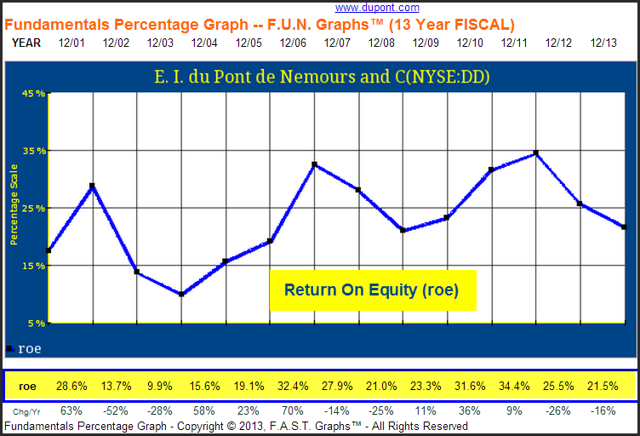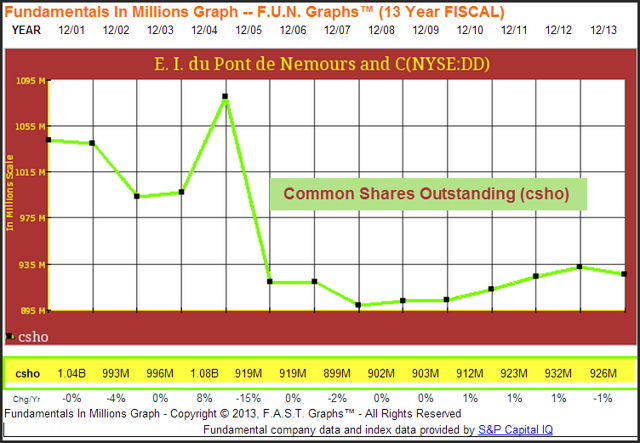 Industrial Sector
Deere & Company (NYSE:DE)
Deere & Company manufactures construction equipment and forestry equipment worldwide. The company's operations are categorized into three segments: Agriculture and Turf, Construction and Forestry, and Financial Services.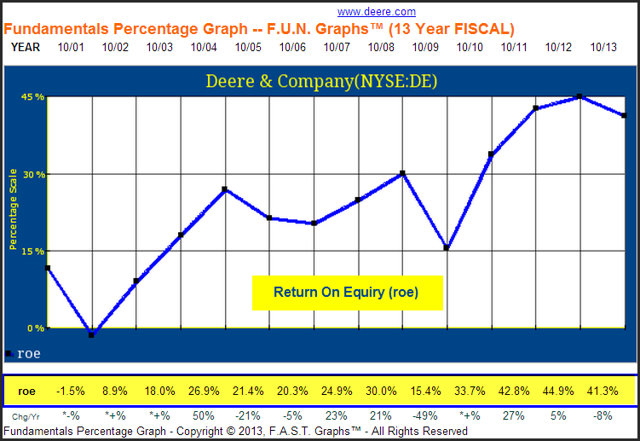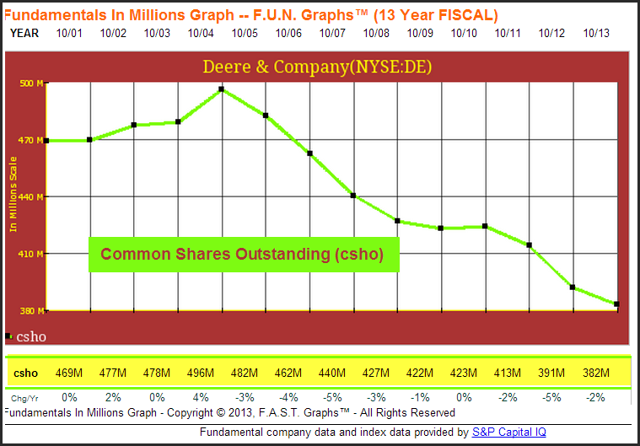 Consumer Discretionary Sector
Mattel Inc (NASDAQ:MAT)
Mattel, Inc. designs, manufactures, and markets various toy products worldwide.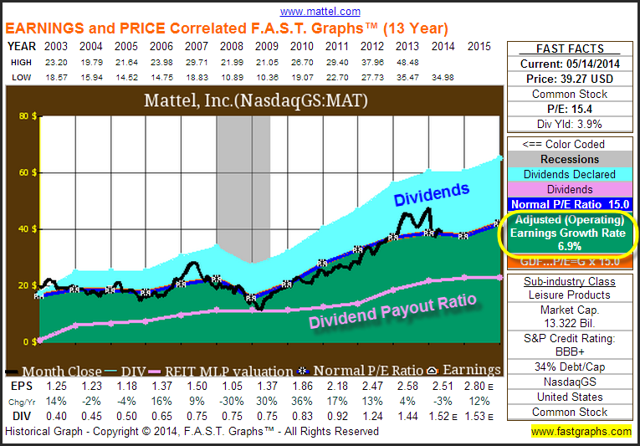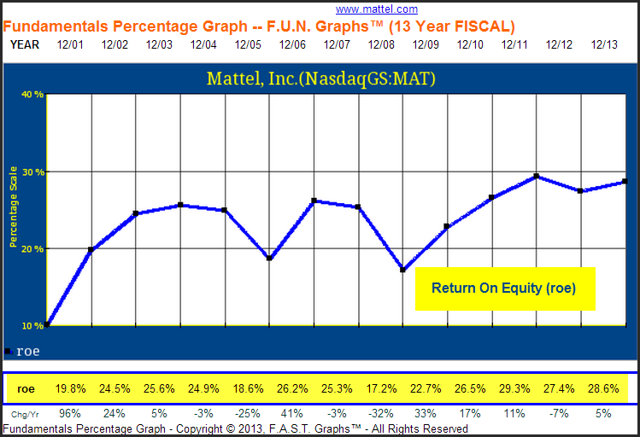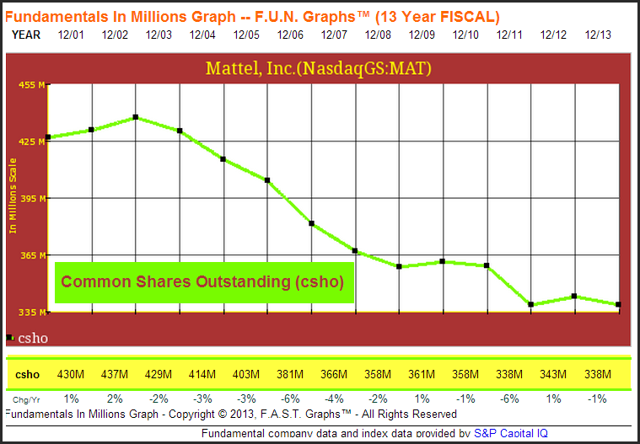 Consumer Staples Sector
Wal-Mart Stores Inc (NYSE:WMT)
Wal-Mart Stores, Inc. operates retail stores in various formats worldwide. The company's operations comprise three segments: Wal-Mart U.S., Wal-Mart International, and Sam's Club.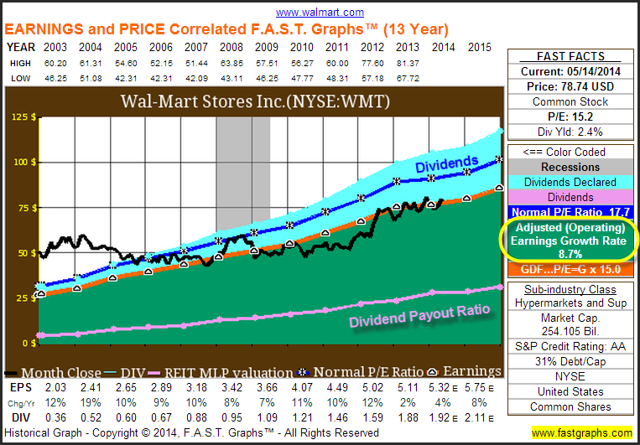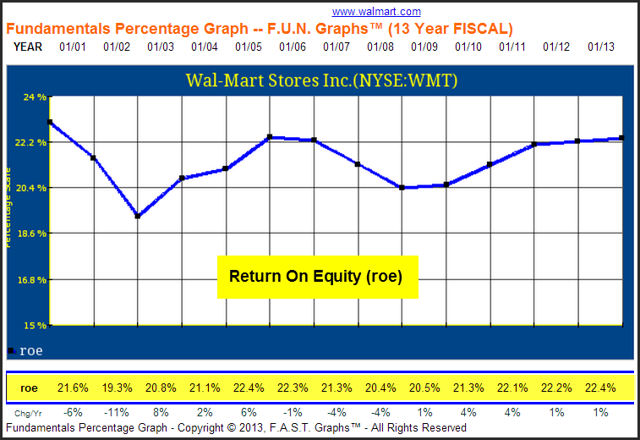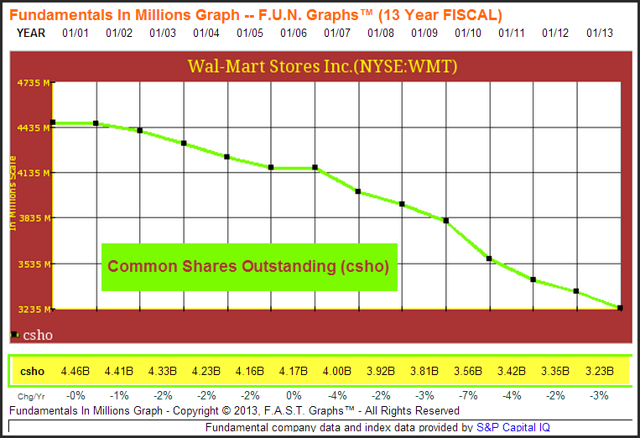 Healthcare Sector
Amgen Inc (NASDAQ:AMGN)
Amgen Inc., an independent biotechnology company, discovers, develops, manufactures, and delivers human therapeutics.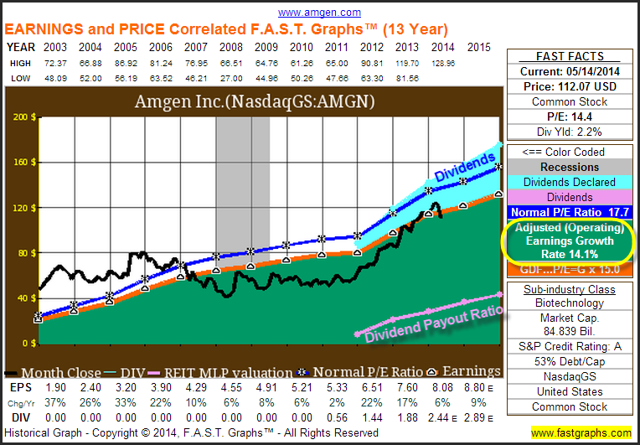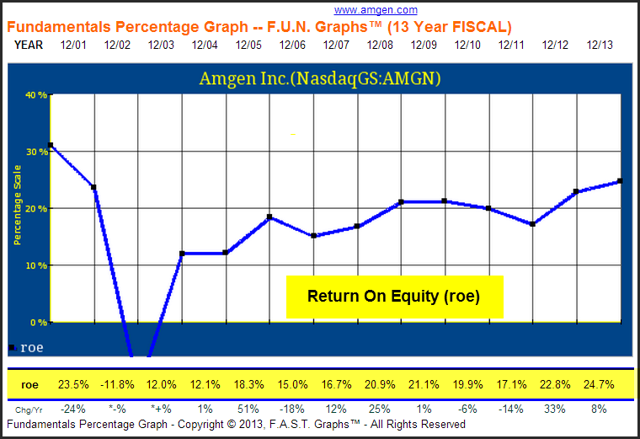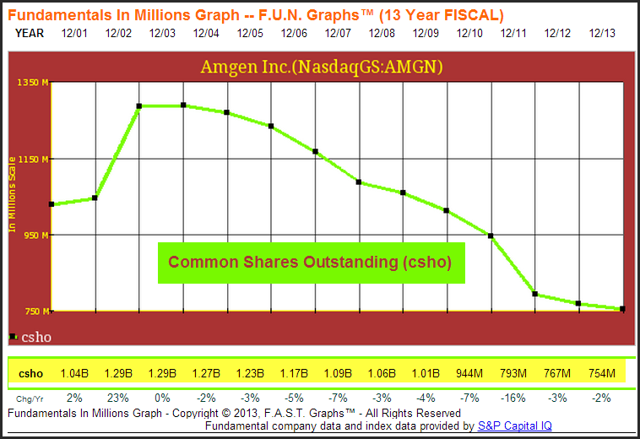 Financial Sector
Aflac Inc (NYSE:AFL)
Aflac Incorporated, through its subsidiary, American Family Life Assurance Company of Columbus, markets and administers supplemental health and life insurance. The company also offers voluntary insurance policies that provide a layer of financial protection against income and asset loss. It conducts insurance business in various 50 states, the District of Columbia, various United States (U.S.) territories, and Japan.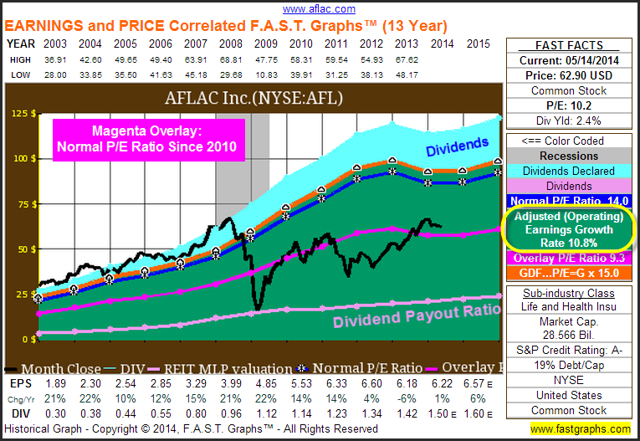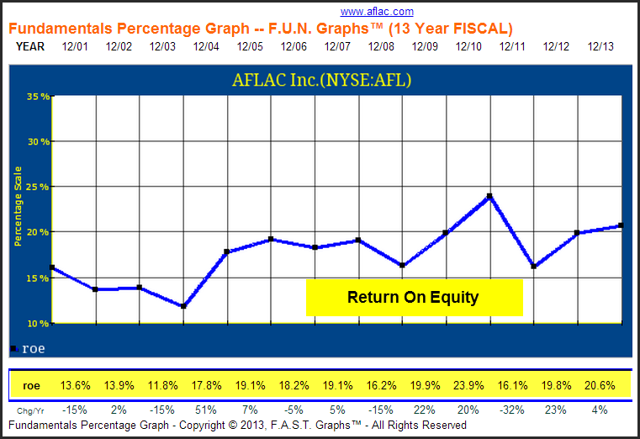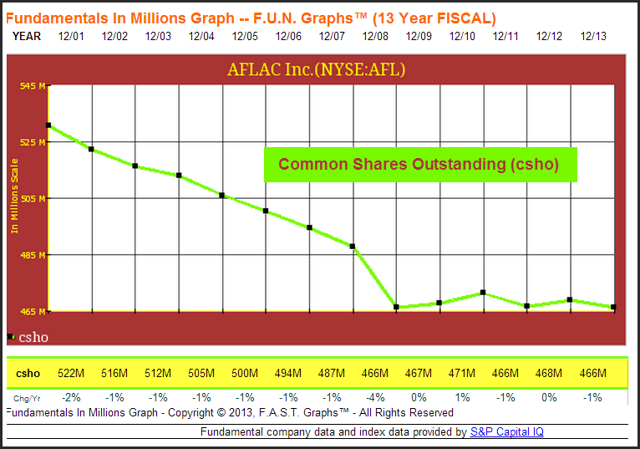 Info Technology
Oracle Corporation (NASDAQ:ORCL)
Oracle Corporation provides enterprise software, as well as computer hardware products and services that are engineered to work together in the cloud and in the data center. The company provides cloud services, as well as software and hardware products to other cloud service providers, both public and private.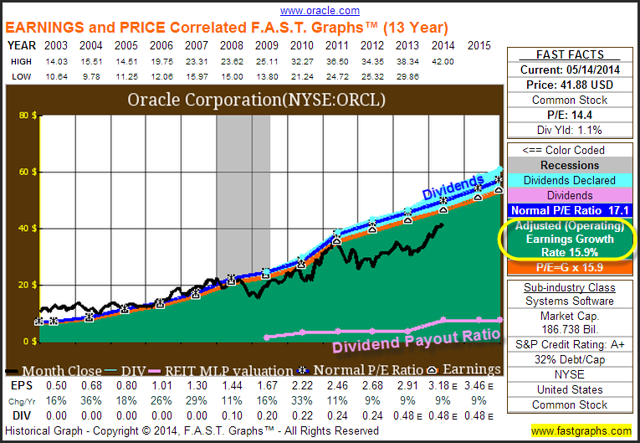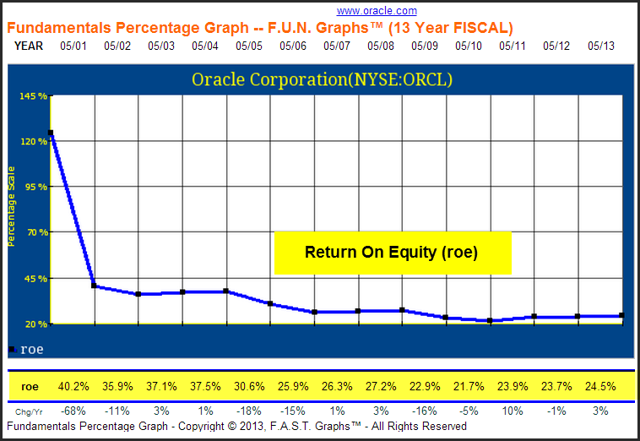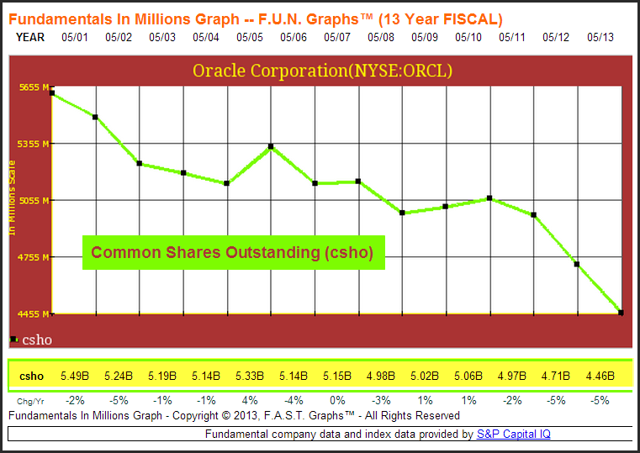 Apple Inc: Bonus Tech Sector Candidate
Apple Inc (NASDAQ:AAPL)
Apple Inc. designs, manufactures, and markets mobile communication and media devices, personal computers, and portable digital music players. The company also sells various related software, services, peripherals, networking solutions, and third-party digital content and applications.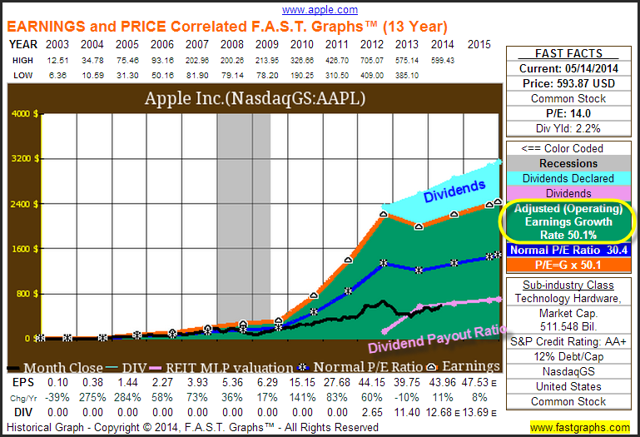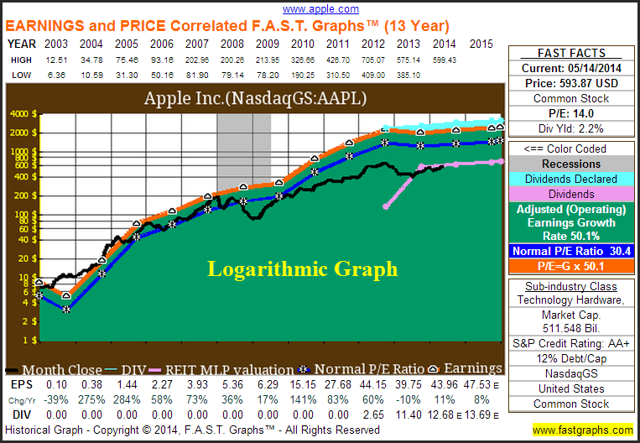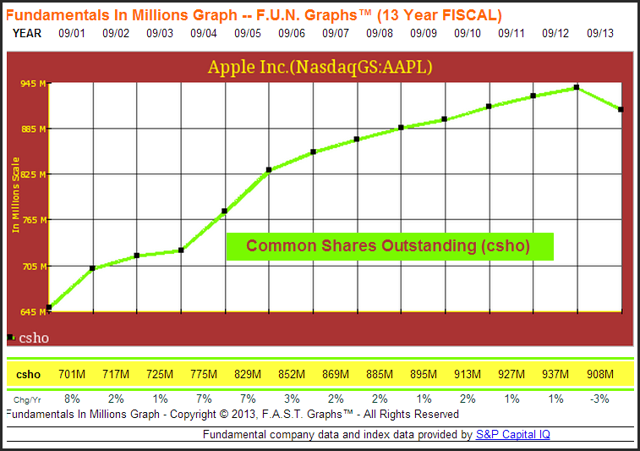 Telecom Services
AT&T Inc (NYSE:T)
AT&T Inc. provides telecommunications services in the United States and internationally. The company offers its services and products to consumers in the U.S. and services and products to businesses and other providers of telecommunications services worldwide.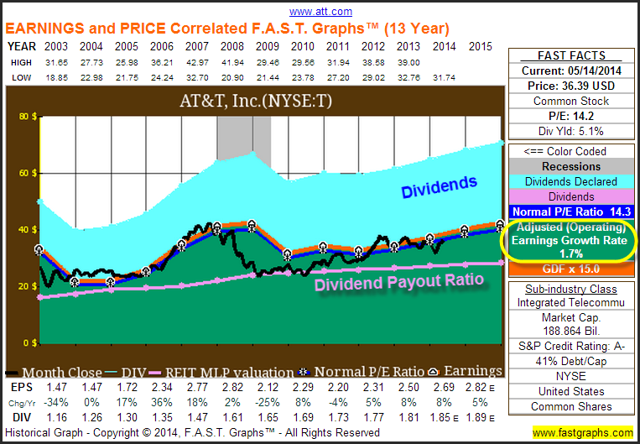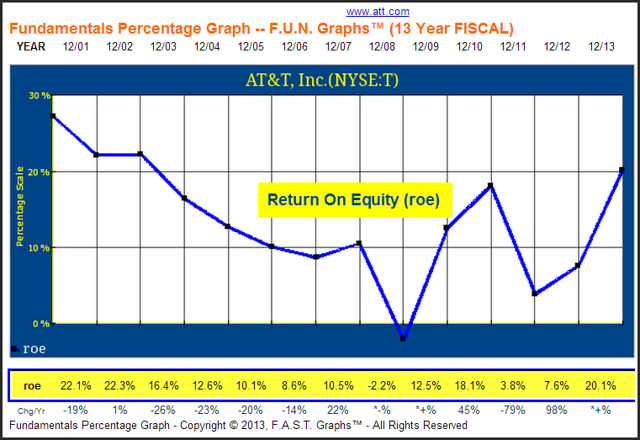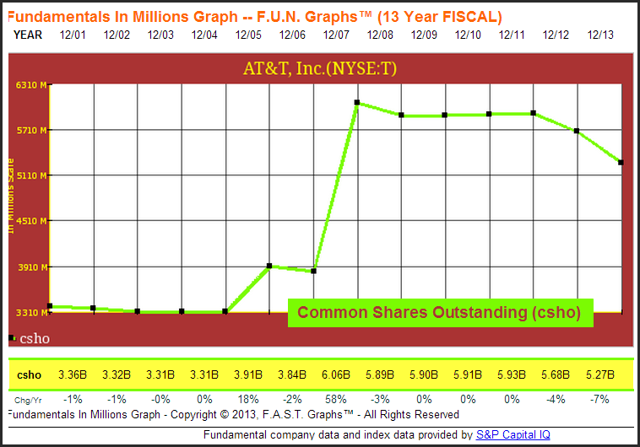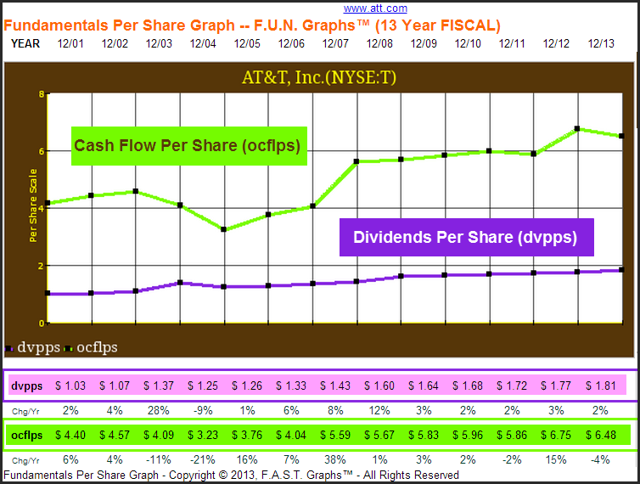 Bonus Telecommunications Sector Candidate
Verizon Communications Inc (NYSE:VZ)
Verizon Communications Inc., through its subsidiaries, provides communications, information and entertainment products and services to consumers, businesses, and governmental agencies.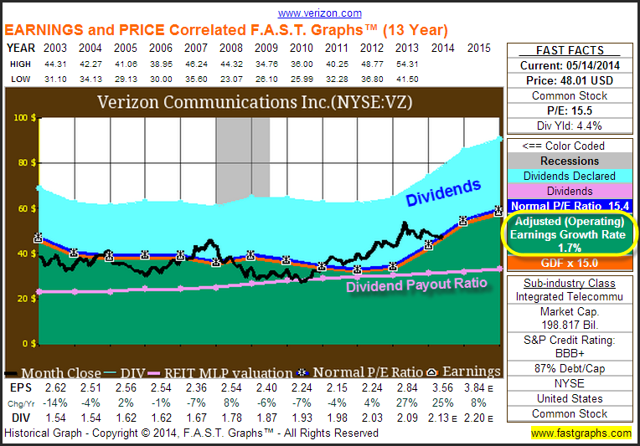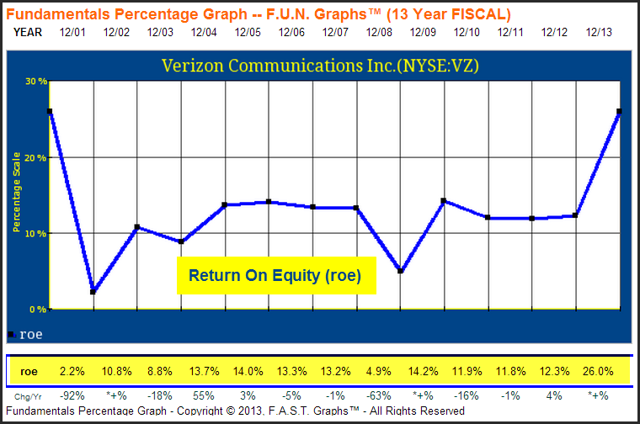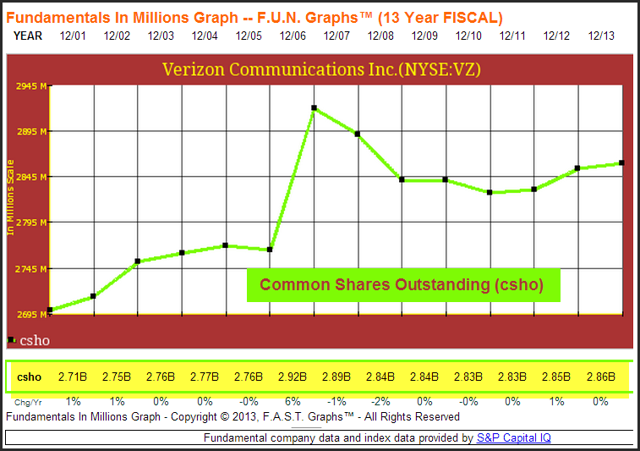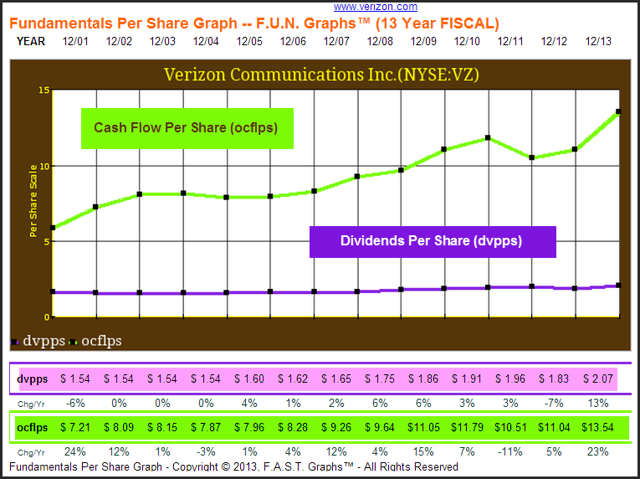 Utilities Sector
Consolidated Edison Inc (NYSE:ED)
Consolidated Edison, Inc., through its subsidiaries, provides energy services to residential, commercial, industrial, and government customers in the United States. The company's subsidiaries include Consolidated Edison Company of New York, Inc. (CECONY) and Orange and Rockland Utilities, Inc. (O&R). It also owns the competitive energy businesses.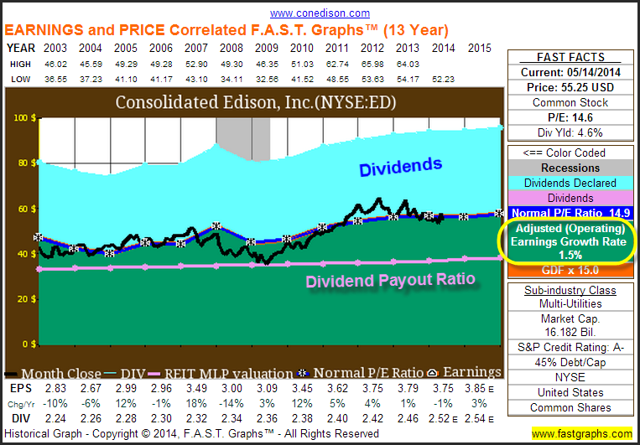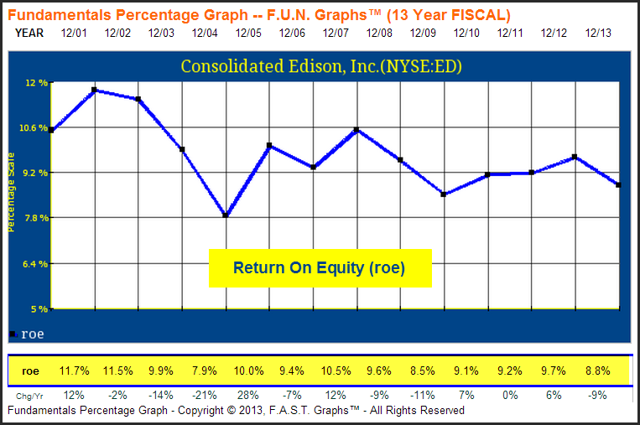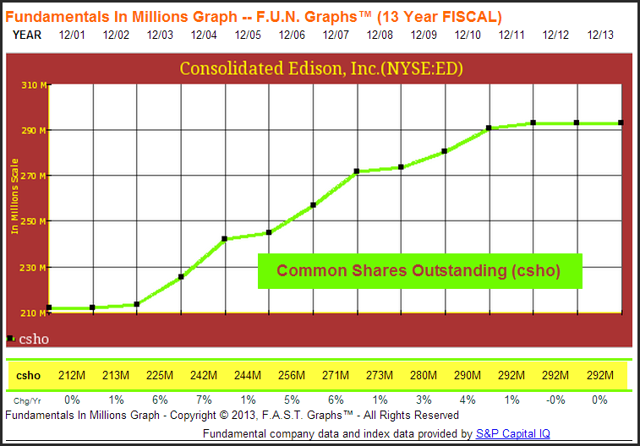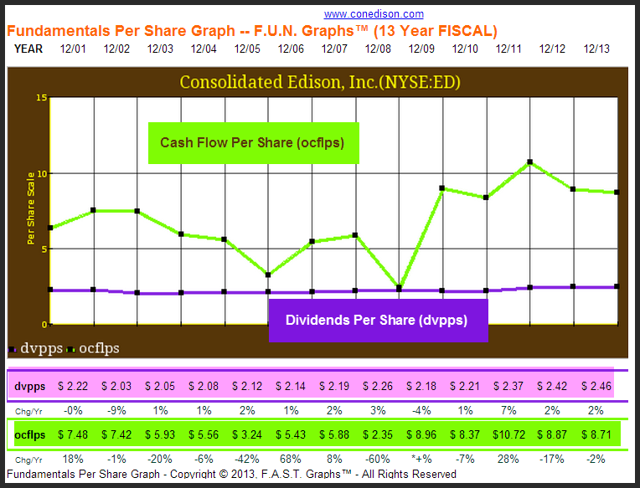 Summary and Conclusions
The overall stock market and most individual common stocks have experienced a strong run since the end of the Great Recession. Consequently, many stocks are currently trading at all-time highs. This has caused many prospective investors to believe that stocks and the stock market are overvalued, and even that a bear market must now be imminent. However, I contend that consideration must also be given to the fact that earnings levels have also risen in concert with price. Therefore, there are many stocks still available that are trading at fair valuations based on higher current and expected future earnings.
On the other hand, like all bull markets before it, this bull market has also created its share of overvaluation. Accordingly, I believe that prospective investors should invest with caution today, but not panic. In lieu of worrying about the overall stock market, or even the economy, I suggest analyzing and evaluating each individual stock you own or are considering owning. It is, always has been and always will be a market of stocks, not a stock market.
Disclaimer: The opinions in this document are for informational and educational purposes only and should not be construed as a recommendation to buy or sell the stocks mentioned or to solicit transactions or clients. Past performance of the companies discussed may not continue and the companies may not achieve the earnings growth as predicted. The information in this document is believed to be accurate, but under no circumstances should a person act upon the information contained within. We do not recommend that anyone act upon any investment information without first consulting an investment advisor as to the suitability of such investments for his specific situation.
Disclosure: Long DE, WMT, AMGN, ED, AFL, ORCL, AAPL, T, VZ at the time of writing. I am long DE, WMT, AMGN, ED, AFL, ORCL, AAPL, T, VZ. I wrote this article myself, and it expresses my own opinions. I am not receiving compensation for it (other than from Seeking Alpha). I have no business relationship with any company whose stock is mentioned in this article.