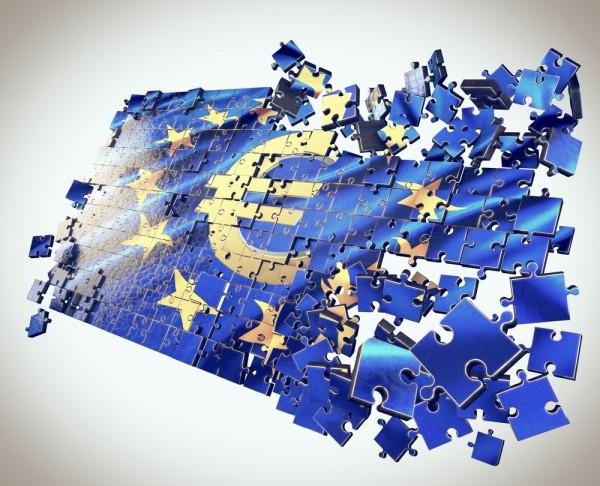 Image Credit: shutterstock
This morning's dismal European GDP numbers have to raise questions anew as to whether the eurozone economic crisis is indeed really over. Since those numbers show that the eurozone's tepid economic recovery is already stuttering with GDP growth at barely 0.2% in the first quarter of 2014. And the eurozone economy is stuttering at the very time that it is yet to recover its pre-crisis 2008 peak, its unemployment rate remains stuck at 11.8% or very close to its post-war record level, and many of its member countries remain highly indebted.
A particularly disturbing aspect of this morning's numbers is that they show an accentuation in a two-speed eurozone. While Germany's economic recovery appears to be gathering steam, the rest of the eurozone economy is stuttering. Indeed, it appears that the French economy is again stagnating while those of Finland, Italy, the Netherlands, and Portugal are all again contracting. This complicates the task of the ECB in moving towards a very much more accommodative monetary policy stance since such a move will now run into increased German resistance given the relative strength of the German economy.
Perhaps the most troubling aspect of Europe's GDP numbers is that they show that the countries in the European periphery, which most need economic growth to deal with their heavy public and private sector debt burdens, again appear to be sliding back into recession. This is most unfortunate since it is all too likely to accentuate the deflationary forces that are already so much in evidence in those countries. And, should deflation indeed become entrenched in the European economic periphery, it will constitute both a headwind to any future economic recovery and a major obstacle to restoring public debt sustainability.
The renewed slowing in the eurozone economy should not have come as a surprise to European policymakers. After all, most eurozone countries continue to pursue budget austerity at a time of economic weakness and at a time that a dysfunctional European banking system continues to restrict credit to the private sector in a major way. In addition, the eurozone's recovery is being hampered by an excessively strong euro which acts as a major drag on its export sector. Hopefully this morning's dismal GDP numbers might shake eurozone policymakers out of their present state of complacency and induce them to take measures that might spur the eurozone economic recovery.