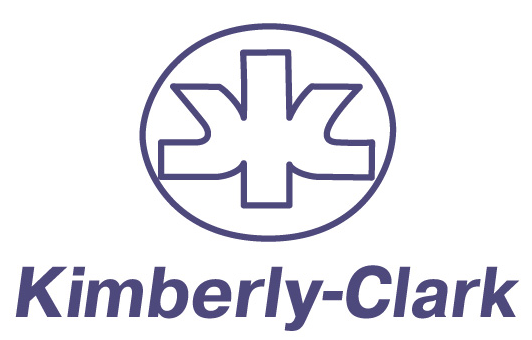 Kimberly-Clark (NYSE:KMB) is a global consumer products company which owns household brands including Huggies, Kotex, Kleenex, Pull Ups, and Scott. The company's products are sold in over 175 countries, with number 1 or 2 brands in over 80 countries. Approximately 25% of the world's population uses Kimberly-Clark products. The company currently has 5 brands with over $1 billion per year in annual sales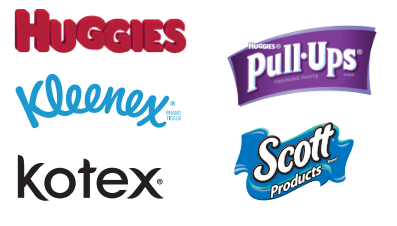 Source: Kimberly-Clark Investor Relations Fact Sheet
Kimberly-Clark Current Events
Kimberly-Clark grew organic sales 4% year-over-year for the most recent quarter. This is in-line with the company's long-term expected growth rate of 3% to 5% per year. Kimberly-Clark operates in 4 divisions:
Personal Care (45% of revenue)
Consumer Tissue (31% of revenue)
K-C Professional (16% of revenue)
Healthcare (8% of revenue)
The Personal Care division grew organic revenue 7% for the most recent quarter, the highest of any Kimberly-Clark division. Consumer Tissue increased organic revenue 3%, K-C professional organic revenue was up 4%, and Healthcare organic revenue was up just 1%.
Kimberly-Clark's future growth will come primarily from continued international expansion. About half of Kimberly-Clark's revenues are from international sales.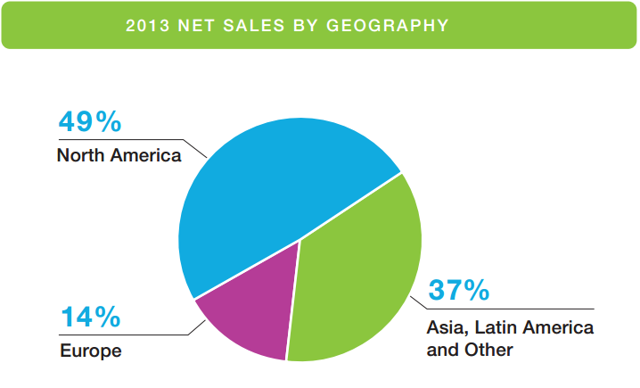 Source: Kimberly-Clark Investor Presentation
International organic sales were up 12% for the most recent quarter. The company has managed to grow international sales at 10% per year over the last decade. This high growth rate will most likely continue as economic and demographic trends push more consumers into the middle-class, driving sales of premium consumer product brands.
Source: First Quarter Conference Call Presentation
Kimberly-Clark is expected to spin off its Healthcare division in the 3rd or 4th quarter of this year. The spin-off will create a healthcare company with $1.6 billion in net sales. Strategically, the move will benefit Kimberly-Clark by giving management the freedom to allocate capital exclusively to its faster-growing consumer products divisions.
Shareholder Return
Shareholders of Kimberly-Clark can expect a CAGR of between 9% and 11% going forward from organic growth (3% to 5%), share repurchases (~3%), and dividends (~3%). The business has a long history of profitable growth. Kimberly-Clark was founded in 1872, and has 42 consecutive year of dividend increases.
Valuation
Kimberly-Clark appears to be fairly valued compared to its peers.
| | | |
| --- | --- | --- |
| Ticker | Company | P/E |
| KMB | Kimberly-Clark | 19.90 |
| PG | Procter & Gamble | 21.88 |
| UN | Unilever | 18.92 |
| CL | Colgate-Palmolive | 28.86 |
| CLX | Clorox | 20.54 |
| EL | Estee Lauder | 27.91 |
| ENR | Energizer | 18.64 |
None of the above consumer products businesses appear to be cheap based on their respective P/E ratios. Colgate-Palmolive (NYSE:CL) and Estee Lauder (NYSE:EL) may be overvalued, while the rest trade at or near fair value. I believe Kimberly-Clark to be fairly-valued at this time for a high-quality growing company in a stable industry.
Comparison to Other Stocks with 25+ Years of Increasing Dividends
Consecutive Years of Dividend Increases
Kimberly-Clark has paid a dividend for 80 years in a row, and increased its dividend for 42 consecutive years. The latest dividend increase was smaller than previous increases as the business prepares for the spin-off of its Healthcare division.
Why it matters: The Dividend Aristocrats (stocks with 25-plus years of rising dividends) have outperformed the S&P 500 over the last 10 years by 2.88 percentage points per year.
Source: S&P 500 Dividend Aristocrats Factsheet, February 28 2014, page 2
Dividend Yield
Kimberly-Clark currently yields 3.03%, ranking it 30th out of 105 stocks with 25+ years of consecutive dividend increases.
Why it Matters: Stocks with higher dividend yields have historically outperformed stocks with lower dividend yields. The highest-yielding quintile of stocks outperformed the lowest-yielding quintile by 1.76 percentage points per year from 1928 to 2013.
Source: Dividends: A Review of Historical Returns
Payout Ratio
Kimberly-Clark's current payout ratio of 58.10% is higher than the majority of other stocks with 25+ years of dividend increases. The company ranks at 77 out of 105 on this metric. Kimberly-Clark's higher payout ratio gives the company less room to increase dividends faster than earnings growth.
Why it Matters: High-yield, low-payout ratio stocks outperformed high-yield, high-payout ratio stocks by 8.2 percentage points per year from 1990 to 2006.
Source: High Yield, Low Payout by Barefoot, Patel, & Yao, page 3
Long-Term Growth Rate
Kimberly-Clark has grown revenue per share by 5.31% over the last decade. The business ranks at 45 out of 105 based on long-term growth rate. I believe the business will see a per share revenue growth rate between 6% and 8% over the next decade due to international growth and share repurchases.
Why it Matters: Growing dividend stocks have outperformed stocks with unchanging dividends by 2.4 percentage points per year from 1972 to 2013.
Source: Rising Dividends Fund, Oppenheimer, page 4
Long-Term Volatility
Kimberly-Clark's long-term price standard deviation is exceptionally low at only 17.45%. This ranks at 4th out of 105. The company's low volatility is due to its product and geographic diversification, strong brands, and slow-changing industry.
Why it Matters: The S&P Low Volatility index outperformed the S&P 500 by 2 percentage points per year for the 20-year period ending September 30th, 2011.
Source: Low & Slow Could Win the Race, page 3
Conclusion
Kimberly-Clark is one of the top 10 dividend stocks based on the 5 buy rules form the 8 Rules of Dividend Investing. The company's strong consumer product brands and global operations provide protection against recessions. The company's safety is exemplified by its 42 consecutive years of dividend increases.
Kimberly-Clark is set up to continue growing through international expansion. The spin-off of the company's Healthcare division will be beneficial for shareholders, as it allows management to deploy more capital toward the company's high-quality brands. Kimberly-Clark is a stable business with high-quality brands operating in a slow-changing industry. In addition to safety, Kimberly-Clark is a shareholder-friendly business offering shareholders a potential 10%+ CAGR.
Disclosure: I have no positions in any stocks mentioned, and no plans to initiate any positions within the next 72 hours. I wrote this article myself, and it expresses my own opinions. I am not receiving compensation for it (other than from Seeking Alpha). I have no business relationship with any company whose stock is mentioned in this article.