Plains All American Pipeline L.P. (NYSE:PAA) recently reported its results of operations for 1Q 2014. This article analyses some of the key facts and trends revealed by this and prior PAA reports, evaluates the sustainability of PAA's Distributable Cash Flow ("DCF") and assesses whether PAA is financing its distributions via issuance of new units or debt.
PAA transports, stores and markets crude oil and refined products. It also transports, processes, stores and markets natural gas liquids ("NGL") and owns and operates natural gas storage facilities. PAA's operations are managed through three operating segments:
Transportation Segment: fee-based activities associated with transporting crude oil and NGL on pipelines, gathering systems, trucks and barges;
Facilities Segment: fee-based activities associated with providing storage, terminal and throughput services for crude oil, refined products, natural gas and NGL, NGL fractionation and isomerization services and natural gas and condensate processing services; and
Supply and Logistics Segment: margin-based activities associated with sale of gathered and bulk-purchased crude oil, as well as sales of NGL volumes purchased from suppliers (including the sale of additional barrels exchanged through buy/sell arrangements entered into to supplement the margins of the gathered and bulk-purchased volumes).
Segment profits for recent quarters and the trailing twelve months ("TTM") ended 3/31/14 and 3/31/13 are presented in Table 1 below. Segment profit is one of the key metrics used by management to evaluate performance of its business segments. It is defined as revenues plus equity earnings in unconsolidated entities less a) purchases and related costs, b) field operating costs and c) segment general and administrative expenses. Each of the items above excludes depreciation and amortization.

Table 1: Segment Profit, excluding "Selected Items Impacting Profitability." Figures in $ Millions (except % change). Source: company 10-Q, 10-K, 8-K filings.
Unlike the Facilities and Transportation segments that are predominantly fee-based businesses, a substantial portion of Supply and Logistics is margin based and hence results are more volatile. In a prior article I noted the drivers behind the extraordinary performance generated by this segment in 1Q13. Management rightly predicted infrastructure additions would relieve certain transportation constraints that had previously created extremely favorable crude oil margins benefiting Supply and Logistics. Therefore, the 43% decline in that segment's profits in 1Q14 vs. 1Q13 (40% decline in the TTM ended 3/31/14 vs. the corresponding prior year period) does not raise a red flag. As previously noted, 1Q14 was expected to show a significant decline vs. 1Q13.
In addition, PAA's businesses were negatively impacted by natural gas storage costs incurred to manage delivery requirements in conjunction with the severe cold weather experienced during 1Q14, and by weather-related declines in crude oil rail shipments. The negative impacts were partially offset by favorable results from the transportation segment, largely due to the continued increase in North American crude oil production and recently completed capital expansion projects.
Earnings before interest, depreciation and amortization and income taxes (EBITDA) and Adjusted EBITDA are shown in Table 2 below. Adjusted EBITDA is another key metric used by management to evaluate its financial results. The adjustments include adding back equity based compensation, inventory and foreign currency revaluations, acquisition related expenses, and derivative gains or losses on commodity transactions. The "return to baseline" at Supply and Logistics in the TTM ended 3/31/14 also explains the declines in Adjusted EBITDA.

Table 2: Figures in $ Millions (except per unit amounts and % change). Source: company 10-Q, 10-K, 8-K filings.
Adjusted EBITDA in 1Q14 was $42 million above the mid-point of management's guidance for the quarter.
PAA's definition of DCF is presented in an article titled "Distributable Cash Flow." The article also provides definitions used by other master limited partnerships ("MLPs"). Based on this definition, DCF reported by PAA for the TTM ended 3/31/14 was $1,512 million ($4.33 per unit), down from $1,766 million ($5.30 per unit) in the corresponding prior year period, as shown in Table 3 below:

Table 3: Figures in $ Millions (except per unit amounts and % change). Source: company 10-Q, 10-K, 8-K filings and author estimates.
In the TTM ended 3/31/14, distributions grew 10% in the face of a decline in DCF per unit. To me, this usually serves as a note of caution, but not in this case. It too is explained by the "return to baseline" at Supply and Logistics.
Reported DCF may differ from sustainable DCF for a variety of reasons. These are reviewed in an article titled "Estimating sustainable DCF-why and how." Applying the method described there to PAA's results generates the following comparison between reported and sustainable DCF: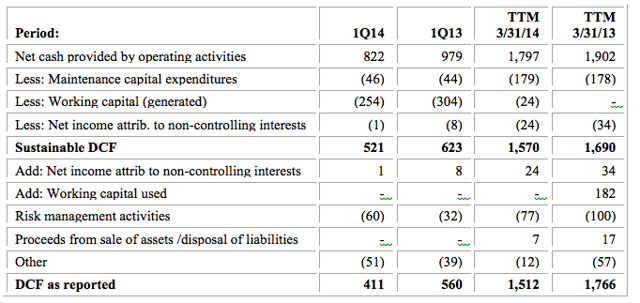 Table 4: Figures in $ Millions. Source: company 10-Q, 10-K, 8-K filings and author estimates.
Risk management activities (derivative positions, interest rate and currency hedges) are the largest component of the difference in the TTM ended 3/31/14 between reported and sustainable DCF. Under my definition of sustainable DCF, such items are excluded.
PAA's working capital needs can fluctuate significantly due to changes in market conditions. It stores crude oil and NGLs when their prices for future deliveries are higher than current prices (a "contango" market), thus increasing its investment in working capital and reducing net cash generated by operating activities. Conversely, cash flow from operating activities increases during periods such as 1Q14 when PAA collects the cash from the sale of the stored inventory. In periods when the market is not in contango, crude oil and NGLs are typically purchased and sold during the same month, so there is no need to increase the investment in working capital.
PAA's DCF coverage ratios are provided in Table 5 below:

Table 5: $ millions, except coverage ratios. Source: company 10-Q, 10-K, 8-K filings and author estimates.
Coverage ratios remain strong, despite dropping from year ago levels when they were boosted by the above-normal results produced by the Supply and Logistics segment.
Table 6 below presents a simplified cash flow statement that nets certain items (e.g., acquisitions against dispositions, debt incurred vs. repaid) and separates cash generation from cash consumption in order to get a clear picture of how distributions have been funded:
Simplified Sources and Uses of Funds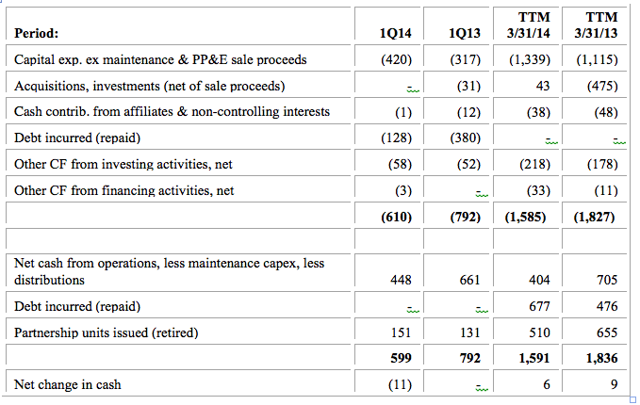 Table 6: Figures in $ Millions, except ratios. Source: company 10-Q, 10-K, 8-K filings and author estimates.
Net cash from operations, less maintenance capital expenditures, exceeded distributions by $404 million in the TTM ended 3/31/14 and by $705 million in the prior year period. Clearly PAA is not using cash raised from issuance of debt and equity to fund distributions. On the contrary, the excess cash generated constitutes a significant source of capital for PAA and enables it to reduce reliance on the issuance of additional partnership units that dilute existing holders or issuance of debt to fund expansion projects. Absent significant acquisition activity, management does not expect to execute an equity offering in 2014 (although funds will be raised via the continuous equity offering program).
Yesterday's report from Los Angeles that ~10k gallons (~240 barrels) of crude oil spilt on to the city's streets due to a rupture in a PAA pipeline is a reminder that environmental damage is a major risk factor for all pipeline operators. The cost to clean up and remediate even a very small spill such as this are significant ($6 million for a prior spill elsewhere of ~120 barrels). The impact of causing large-scale environmental damage, even after insurance recoveries, can be disastrous for investors too.
Management's 2014 Adjusted EBITDA guidance is $2,150 million (at mid-point), $142 million below the $2,292 million achieved in 2013. This reflects management's expectation of a "return to baseline" in the Supply and Logistics segment's performance. For similar reasons, as well as $7 million of operating expenses deferred from the first quarter to the second, it is also expected that 2Q14 will compare unfavorably with 2Q13.
On the other hand, there are positive factors to consider with respect to PAA. A significant portion of the crude oil and NGL production increases in the U.S. and Canada are concentrated in areas where PAA has significant asset presence. Also, in 2013, unlike the two prior years, PAA invested much more in internal growth than in acquisitions, as shown in Table 7 below:


Table 7: Figures in $ Millions; 2014 forecast based on mid-point of company guidance. Source: company 10-Q, 10-K, 8-K filings.
Projects in the Permian Basin, PAA's most active area, are expected to account for $800 million of the amount forecasted for internal growth projects in 2014. The Permian Basin supplies West Texas Sour ("WTS") crude while the bulk of the output from the other shale formations is light and low in sulfur. Since Gulf Coast refineries are set up to process high-sulfur crude, they increasingly need to bring in heavy, sour crude such as WTS from the Permian to balance the growing abundance of low-sulfur oil from shale formations.
Another consideration in PAA's favor is an expected pick up in the natural gas storage business. In that regard, PAA's re-acquisition of the PNG unit previously spun off could prove well timed. The severe winter has depleted inventories and reminded utilities and other customers of the insurance-type value that stored natural gas can provide.
Table 8 below provides selected metrics comparing PAA to some of the other MLPs I follow based on the latest available TTM results. Within this list, I consider PAA, EPD and MMP to be the outstanding performers in terms of the operational results and sustainable DCF coverage they generated. They are a solid choice for more conservative MLP investors.
As of 05/15/14:

Price

Current Yield

TTM

EBITDA

EV / TTM EBITDA

2014 EBITDA

Guidance

Buckeye Partners (NYSE:BPL)

$77.90

5.58%

627

19.1

710

Boardwalk Pipeline Partners (NYSE:BWP)

$15.81

2.53%

689

10.5

650

El Paso Pipeline Partners (NYSE:EPB)

$32.95

7.89%

1,115

10.1

1,200

Enterprise Products Partners (NYSE:EPD)

$73.08

3.83%

4,787

17.9

-

Energy Transfer Partners (NYSE:ETP)

$56.02

6.57%

2,970

12.1

-

Kinder Morgan Energy (NYSE:KMP)

$75.44

7.21%

5,428

10.0

5,900

Magellan Midstream Partners (NYSE:MMP)

$78.95

2.96%

979

21.1

1,011

Targa Resources Partners (NYSE:NGLS)

$63.82

4.69%

661

14.9

750

Plains All American Pipeline

$56.77

4.33%

2,028

13.8

2,150

Regency Energy Partners (NYSE:RGP)

$27.68

6.86%

477

19.2

-

Suburban Propane Partners (NYSE:SPH)

$45.79

7.64%

307

12.9

-

Williams Partners (NYSE:WPZ)

$52.20

6.84%

2,215

14.4

3,145
Table 8: Enterprise Value ("EV") and TTM EBITDA figures are in $ Millions; EPB, EPD, ETP, KMP, MMP and PAA TTM numbers are as of 3/31/14; others as of 12/31/13. Source: company 10-Q, 10-K, 8-K filings and author estimates.
It would be more meaningful to use 2014 EBITDA estimates rather than TTM numbers, but not all MLPs provide guidance for this year. Of those I follow, the ones that I have seen do so are included in the table.
It not surprising to see MLPs that do not pay their general partner incentive distributions ("IDRs"), such as BPL, EPD and MMP, trade at higher EBITDA multiples. This is because IDRs siphon off a significant portion of cash available for distribution to limited partners (typically 48%). EPD and MMP are not burdened by IDRs while PAA pays 48% at the margin. However, the IDR burden is somewhat less painful for MLPs such as PAA that rely on organic growth (rather than acquisitions) and generate excess cash flow that reduces their need to issue additional units.
PAA's unit price is 4.3% below where it was one year ago vs. 49% higher for MMP and 18.5% higher for EPD. This presents an opportunity to invest in an MLP with a solid management team, a history of conservative guidance, and that is anticipated to increase distributions by 10% in 2014.
Disclosure: I am long EPB, EPD, ETP, MMP, PAA. I wrote this article myself, and it expresses my own opinions. I am not receiving compensation for it (other than from Seeking Alpha). I have no business relationship with any company whose stock is mentioned in this article.