The recent acceleration in global coal consumption is something my friend Gregor has well documented, as well as its implications. It is further driven home, however, by these three new EIA graphs.
The first shows the recent kink in the global coal consumption curve.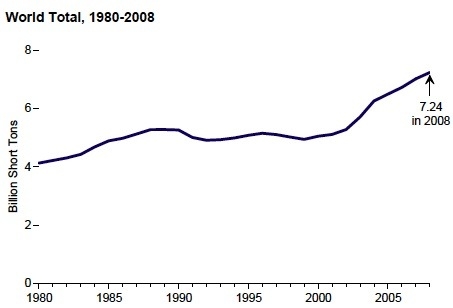 The second graph shows how much of world growth is coming from a single country: China.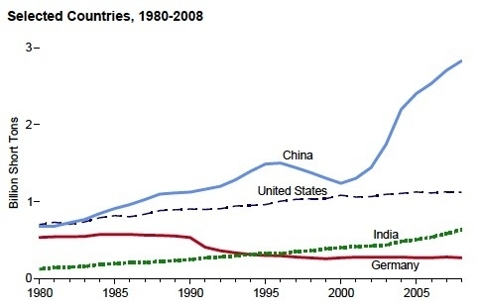 This final graph puts it all in context, with China accounting for more global coal consumption than the rest of the world combined, ex- the U.S,