Those who still doubt that Facebook (NASDAQ:FB) is making its way towards the $85 price target should think again. The third-biggest advertising firm in the world, Publicis (OTCMKTS:OTCQX:PUBGY), recently inked a advertising tie-up deal with Zuckerberg's hyper-growth company. The deal is worth around $500 million dollars and that's just for North American advertising campaigns.
The pact calls for co-creation of ad products using Facebook's video, images, and data assets. Publicis recently called off its $35 billion merger deal with the second-biggest ad agency, Omnicom, which would have created the world's largest advertising holding company. Antitrust concerns and fight for control caused the mega-merger to collapse.
However, the partnership with mobile advertising dynamo Facebook will give Publicis preferred access to Facebook's core digital advertising assets including Instagram. Publicis' growth gets a boost and FB gets reciprocal benefits. Facebook bears should really understand the big boost that Publicis is giving FB. The French advertising firm generates $7.7 billion in revenues servicing luxury brands like Gucci, Hermes, and LVHM.
What It Means To Investors
Facebook investors who adamantly believe that FB is on its way to $85 should be elated with the Publicis deal. The $500 million deal is strong confirmation of Facebook's growing clout in advertising. Google (NASDAQ:GOOG) is still the Alpha dog in digital ad spending with its dominant internet search engine.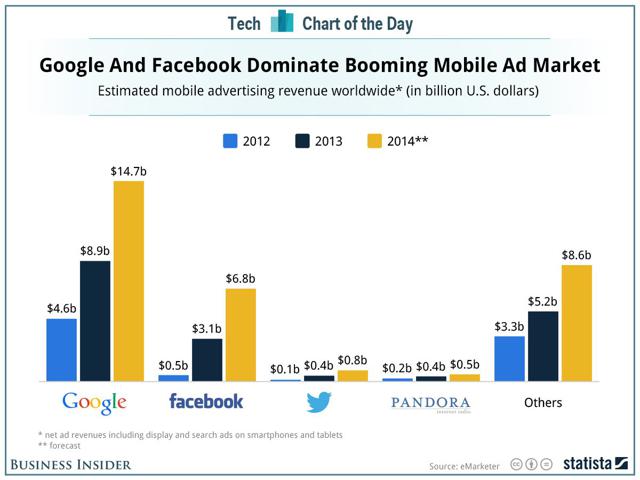 Source: Emarketer/Statista/Business Insider
However, Facebook has shown the advertising industry just how rapacious it was in delivering hyper-growth in its mobile advertising for the last 7 quarters. The Publicis people, like me, were impressed by Facebook's mobile-first overall advertising strategy. It is very important to note that Publicis approached Facebook, not Google, not Twitter (NYSE:TWTR).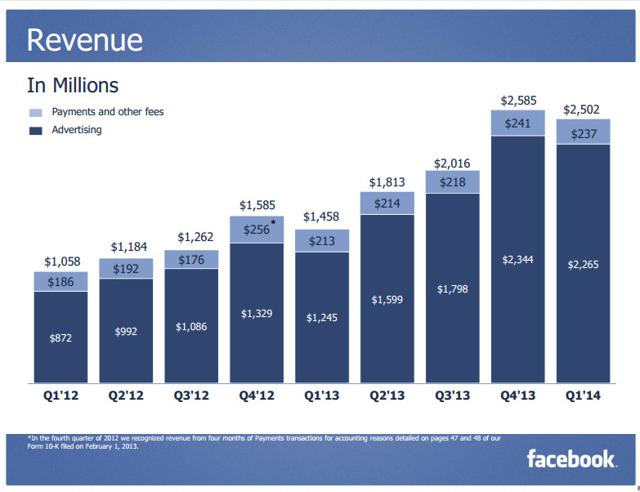 Source: Facebook
The new Audience Network allows Facebook's partners to deliver targeted ads inside third-party apps. This is a clear challenge to Google's AdMob/AdSense program. Extending the advertising might outside Facebook's ecosystem helps advertisers reach out to a bigger audience. The Audience Network was another compelling reason for Publicis to negotiate for a multi-year ad partnership with Facebook.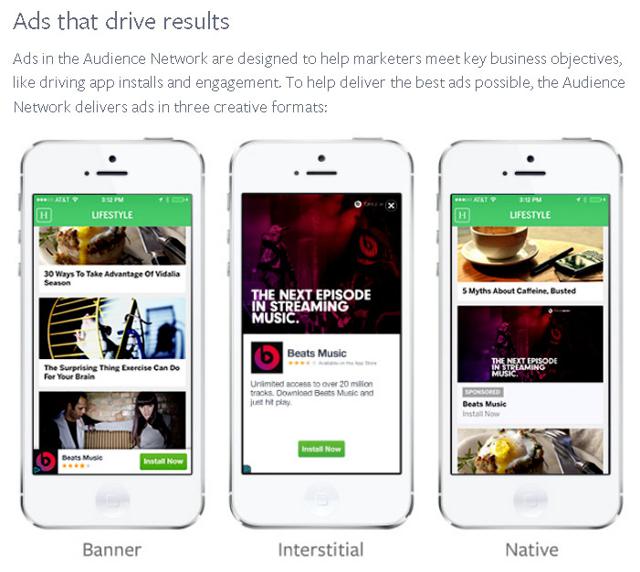 Mobile advertising is the new growth platform. Publicis sees Facebook as the contender Kevin Durant to the most valuable player, LeBron James of Google. The future belongs to the young guns. The French management, like all French people, always put more value in young superstars. A native or embedded ad in third-party mobile apps is a slam dunk proposition. A mobile app is a rich vehicle for advertisers. Mobile usage is 80% done through apps.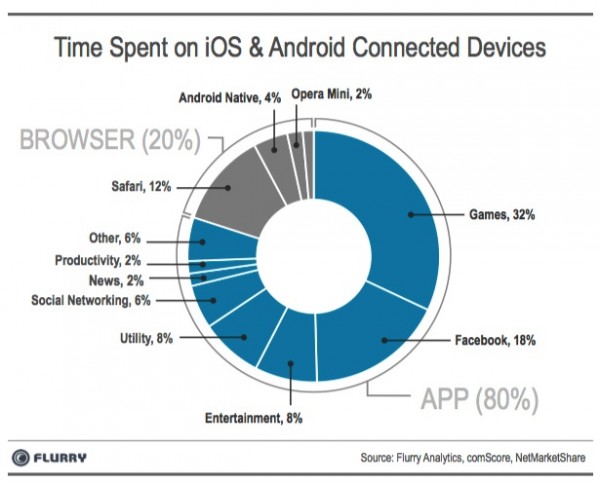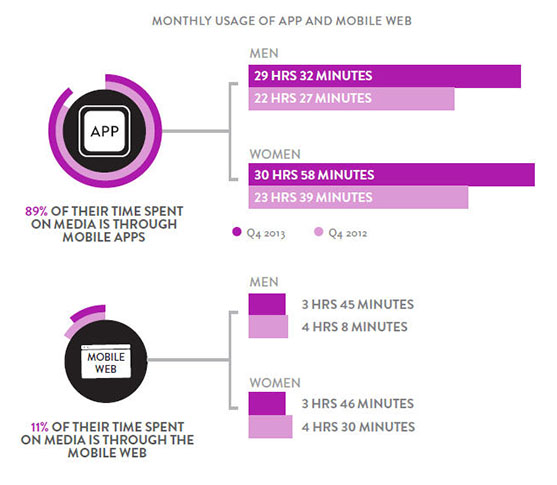 Source: Nielsen.com
Publicis wants to score big and the $500 deal is an assist from Facebook. These two are now a tandem ala John Stock & Karl Malone for luxury goods advertising to mobile device users. The half-billion deal only involves the North American market. The Publicis deal promises more money because Facebook's global reach is just too big for the French firm to ignore.
Facebook, together with its Instragram and WhatsApp team mates, are a trio of dominating globetrotters. These three players are the most popular among U.S. and global mobile users.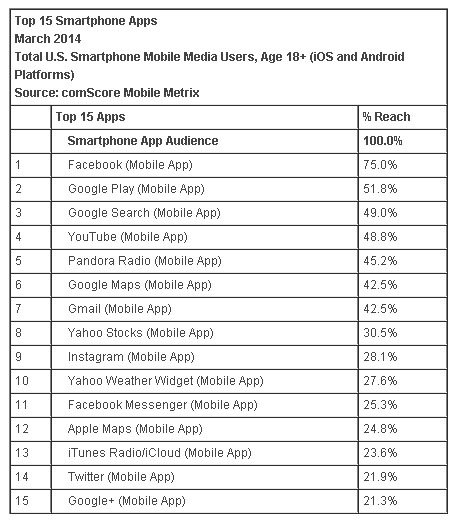 Source: ComScore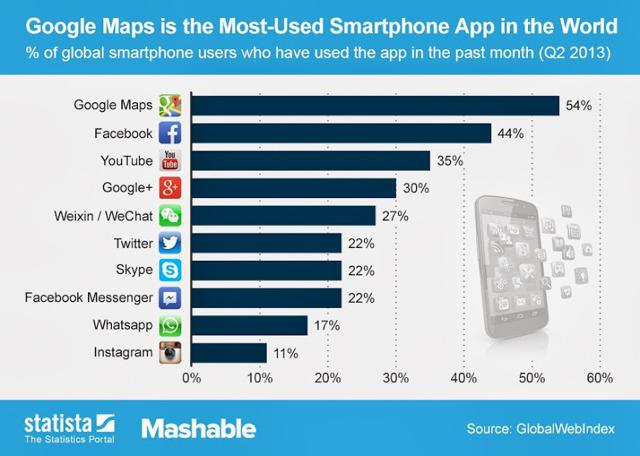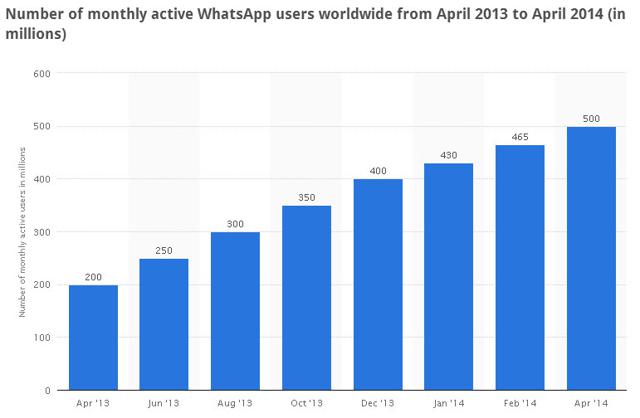 Source: Statista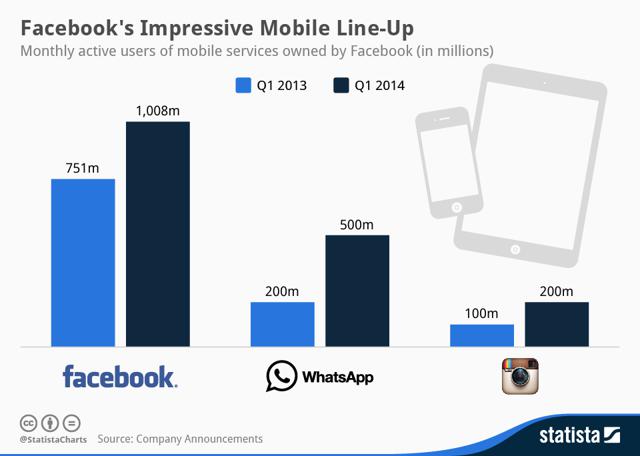 Source: Statista
Conclusion
The charts above do not lie. Facebook is outpacing Google in mobile advertising. Zuckerberg has recruited more than 1.5 billion pair of eyeballs for advertising players like Publicis. This pervasiveness of Facebook's advertising platform will compel other firms like WPP and Omnicom to follow the lead of Publicis. I expect Facebook to get more visits from advertising bigwigs this 2014.
The road to $85 is a long journey but Facebook will ultimately reach its destination. Mobile advertising is a powerful engine that's driving Zuckerberg's moneytrain. Facebook is the new Michael Jordan that's making a great leap forward slam dunk on mobile ads. Publicis is riding on the shoulders of a giant.
We can debate that Vince Carter, Blake Griffin, and LeBron James are much better dunkers than Michael Jordan but we can agree that Facebook is a long-term Buy. Facebook's so called overvaluation (74.95 P/E and 17.04 P/S) is propelled by its hyper-growth in EPS and Sales for the last two years. This company is also enjoying healthy margins and a great Quick Ratio.

Source: Finviz
My buy recommendation is echoed by 22 other analysts at markets.ft.com. Those highly-paid, well-educated, and very smart financial analysts are forecasting a high of $90 12-month forward price target for FB. They cannot dunk like LeBron James but those analysts know investing in Facebook is a 3-point fade away shot from Larry Bird. The bears cannot block it.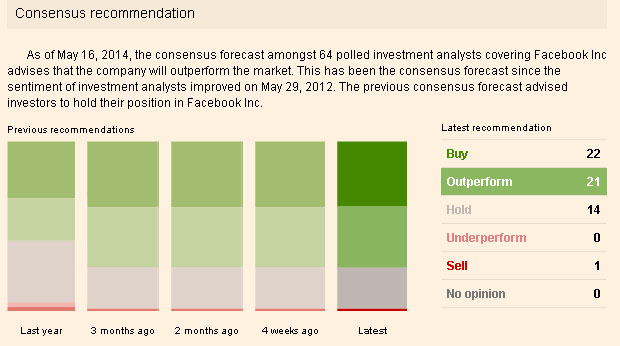 Disclosure: I am long FB, GOOG. I wrote this article myself, and it expresses my own opinions. I am not receiving compensation for it (other than from Seeking Alpha). I have no business relationship with any company whose stock is mentioned in this article.