By Brian "Newman" Rayl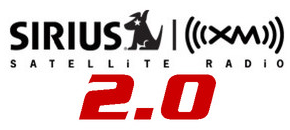 A few days ago, my partner Dennis "Cos" Costa and I wrote an article speculating on the possibilities of a Slacker/Pandora type application for Sirius XM (NASDAQ:SIRI) and how it would benefit the company to create such a service or buy out one of the existing services. One of the key issues that we determined was in this paragraph:
We also both agreed that Slacker and Pandora are feature rich with a very nice "jukebox" feel to it, allowing you to customize your very own personal radio stations, while providing users with some music discovery advantages at the same time. You can base your station on a certain group or a certain theme, as well as creating a "hate songs" list so that they never play again. The personalization of these services is quite nice. Obviously you cannot do the this with Sirius XM, leaving the user only able to pick a genre of music, but not the artist.

– Should Sirius XM (SIRI) Buy Slacker or Pandora?
Thursday TWX, a member of our forums, brought to our attention a patent that was filed back on June 19th, 2008 and owned by XM Satellite Radio. According to the U.S. Patent and Trademark Office, the basis of this patent is as follows:
"The present invention relates to a system and method for providing a broadcast radio service listener with the ability to generate a personalized radio channel play-list on a radio receiver from broadcast content as it is received. More specifically, the present invention relates to a system and method for buffering content from a set of channels selected from among the broadcast channels of a source stream(s) as they are received, and for generating a playback stream using the buffered content that provides a multichannel listening experience to the user with preview, reverse, fast forward and other navigation functions for the buffered content."

– United States Patent Application #20090320075

In fact, Slacker, Pandora, and Last.fm are specifically referenced within the filing as examples of what the purpose of the patent is geared towards. The filing states that "on-line personalized radio services [have] demonstrated its appeal to music fans as evidenced by the continued growth of personalized radio service providers such as Pandora, LastFM and Slacker. These providers assemble personalized play-lists for users by accessing a large music library where each song has a meta-data field containing ratings on multiple stylistic parameters." The patent filing goes on to say that "a need exists for a live satellite radio offering with low cost hardware that does not require a large local song database to be built over time at a satellite receiver by recording content matches received over-the-air or via other broadcast method."

Enter Satellite Radio 2.0. During the second quarter 2010 Sirius XM conference call, Mel Karmazin introduced the Satellite Radio 2.0 concept and since then it has become the buzz word around the Sirius XM community. When introducing the Satellite Radio 2.0 concept, Mel Karmazin stated:
Our next generation of satellite radios are expected to offer significantly more choices for the consumer and contain functionality that does not exist today in our radios.

– Mel Karmazin
Certainly these are functions and options that are not available today. The great part about this patent, as far as I can tell, is that it absolutely does not change anything about the satellites and would use very little, if any, additional bandwidth. This is strictly a hardware/software patent, as the abilities are built into the radio itself. The patent utilizes multiplexing techniques which would allow for users to customize their own channels using a "like" or "dislike" style button. The program uses a set of characteristics that are programed in as part of the song, much like the title and artist information is a part of the song now. Pandora calls this the "Music Genome Project" and describes it like this:
Together we set out to capture the essence of music at the most fundamental level. We ended up assembling literally hundreds of musical attributes or "genes" into a very large Music Genome. Taken together these genes capture the unique and magical musical identity of a song – everything from melody, harmony and rhythm, to instrumentation, orchestration, arrangement, lyrics, and of course the rich world of singing and vocal harmony. It's not about what a band looks like, or what genre they supposedly belong to, or about who buys their records — it's about what each individual song sounds like.

– Pandora
Utilizing something very similar, Sirius XM could program in many of the similar features within the Music Genome Project into their Satellite Radio 2.0 software. The software would then analyze each song that was streaming through the Sirius XM spectrum, and then capture specific songs that met the listener's preferences. The software could then cache that live content onto a new storage chip on the radio for playback at later times. This caching could happen at any time that the radio was active, and not just while the user was listening to their personally designed channel. All the while, the program inserts new content into the playlist that may potentially match the listener's preferences and allows for music discovery over every single one of Sirius XM's channels. A key differentiator mentioned in the patent is that it would not be used solely for music discovery, but overall content discovery spanning the depths of news, sports, talk, and comedy programming as well. Additionally, it appears that users may be able to actually save their favorite songs for instant playback at any time, "…[F]urther comprising providing a user with a user control input to select and store one of the audio segments in the play-list to a favorite song file in a non-volatile memory."
Yet another very interesting aspect of this patent was found in the following statement:
21. A method as claimed in claim 1, wherein receiving at least one broadcast stream comprises receiving at least one other stream selected from the group consisting of a satellite radio broadcast stream, a high speed high definition radio stream, a real-time HD radio stream, a WiFi stream, and wireless stream, the other stream comprising at least one audio program channel having audio segments, and wherein selecting a set of channels comprising an audio program channel from the other stream.

– United States Patent Application #20090320075
It seems that Sirius XM may be not just wanting to pull content from Sirius XM, but also possibly from HD Radio, WiFi, Wireless, and possibly terrestrial radio as well. If it streams over the radio you are listening to, it could potentially capture it on your personalized Sirius XM stream. And last but certainly not least, there is wording in the patent that would allow for tiered services and possibly advertising supported streams as well.
If this patent is even remotely related to Satellite Radio 2.0, then to steal a tag line from Demian Russian, Editor and Chief of Satellite Radio Playground, this could be a game changer for Sirius XM.
Disclosure: Long SIRI