Terra Nitrogen (NYSE:TNH) recently declared a Q1 dividend of $3.01 and posted $3.26 GAAP EPS. Although this is less than quarters past it marks an improvement over Q#3 2013 which signaled the bottom for share pricing and dividend payouts. The question following Q4 earnings, and another three months until the next dividend payment, centers on timing.
Our stance strategically on Terra Nitrogen has not changed. There have been headwinds of late, and we expect continued pressure due to both lower sales pricing, and higher input costs, but maintain that our thesis over the longer time frame is maintained. A previous article (here) outlines our thesis. Terra Nitrogen, historically a high dividend payer, has suffered mightily of late with a cascading share price. Currently trading down $3.00 to $140.32. $140 has been a buy signal target for us as we have watched share-pricing swing up from its previous lows only to revisit them today. Currently TNH pays $3.01 calculating to a yield of 7.78%.
Since we still support our ownership thesis, and THN is now at our buy target, we will add shares on this share price decline. We believe that today's drop is due to the Q#1 dividend payout and does not signal further threats to the business. Earnings as represented in the chart below reflect earnings at a high value to share pricing.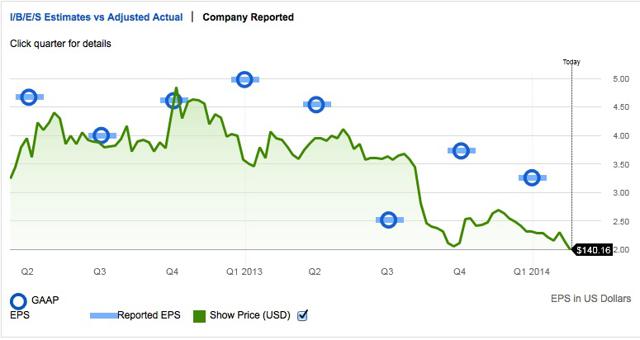 When investing for dividends it's important to maintain a relative pricing perspective to the company, peers, the market and portfolio holdings. Taken by itself TNH looks to be a reasonable investment with high yield and a return to healthier earnings. The chart below reflects the relative stance of pricing compared to dividends.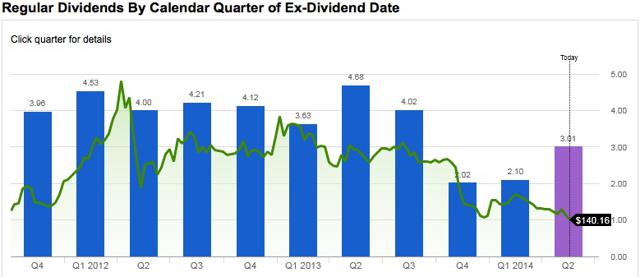 The press release outlining earnings and forward-looking statements is here. We expect to see further pricing pressure as the market digests Q#1 news. Calculating pricing probability out to November of 2014 shows a reasonable level of price risk. TNH pricing is influenced by many factors, natural gas pricing, weather, competition, input costs and market price product pressure to name a few. Our model is designed by recognia to only look at past pricing and project pricing probability. We are buyers at $140 and willing to wait for share value to climb. Earning a 7.78% dividend makes patient investing more tolerable and we still believe in the business merits of both their key products. Food supplies will need to increase and nitrogen fertilizer will likely play an important role in feeding the world.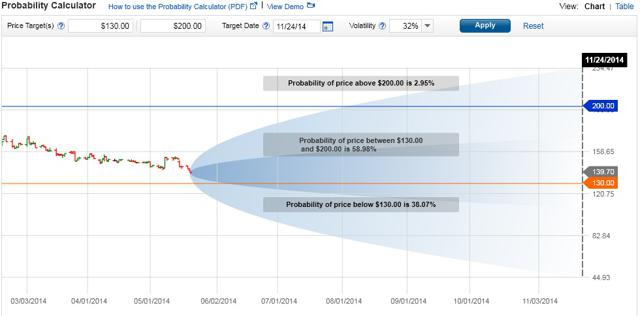 Disclosure: I am long TNH. I wrote this article myself, and it expresses my own opinions. I am not receiving compensation for it (other than from Seeking Alpha). I have no business relationship with any company whose stock is mentioned in this article.