What's this? Consumer confidence jumped in August by far more than expected, especially given the state of the economy. The news was enough to put ETFs in the black early on. Will it stick?
According to the ETF Dashboard, some of the top-performing ETFs this morning are centered around emerging markets. Leading the way is iShares MSCI Emerging Markets Financials (NASDAQ:EMFN), which is up 6.3%.
click to enlarge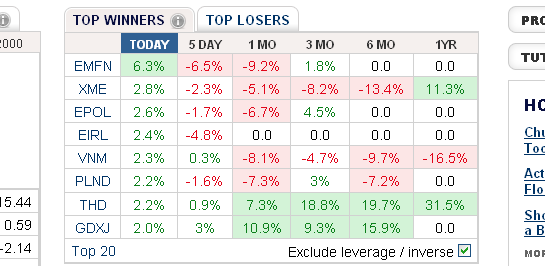 The consumer confidence numbers were a double-edged sword: while it rose to 53.5 on an improvement in short-term outlook, consumers in general are still apprehensive about the economic recovery. Despite the improvement, the mood of consumers still concerns economists. This likely means that they'll continue to be restrained in their spending habits, snapping up just the bare necessities. First Trust Consumer Staples AlphaDEX (NYSEARCA:FXG) is down slightly this morning, and up 1% in the last three months.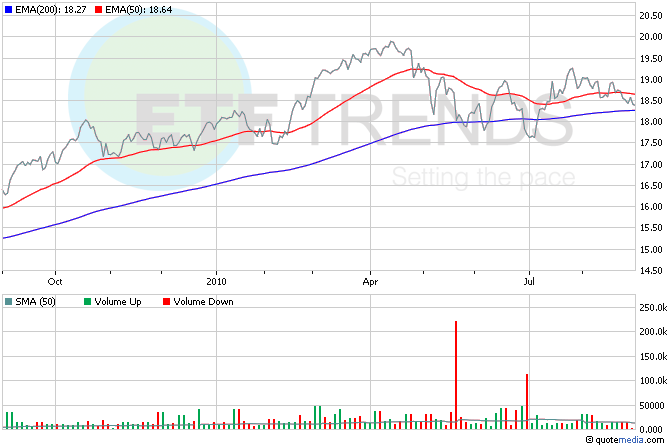 Home prices moved up more than expected in June, rising 0.3% instead of the 0.2% predicted by economists. The number, however, represents a slowdown from May's 0.5% gain and economists predict that prices may stall out with unemployment as high as it is. Homebuilder ETFs seem encouraged by the news; iShares Dow Jones U.S. Home Construction (NYSEARCA:ITB) is up 1.2% so far today, though it's down 6.3% in the last month.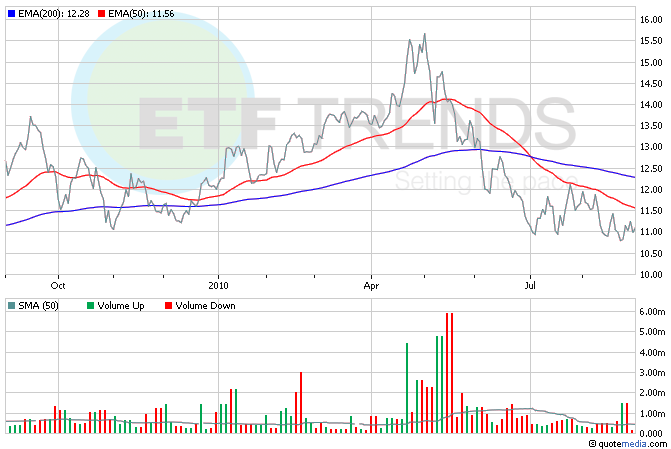 Disclosure: None