After falling to multi-year lows last week, jobless claims not only increased this week but they saw their largest one-week jump since December 6th. While economists were expecting a modest increase to 310k from last week's reading of 298K, the actual level increased by 28K to 326K. Despite the increase, claims are still only 5K higher than the reading two weeks ago.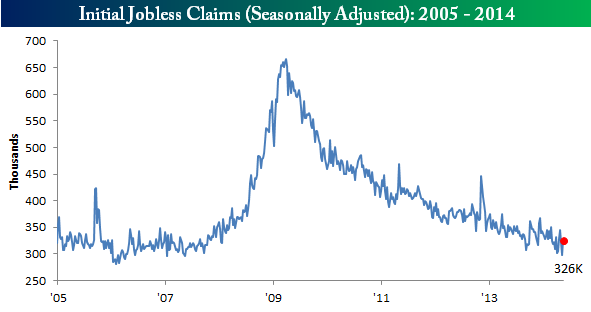 Even after this week's jump in claims, the four-week moving average actually declined slightly from 323.5K down to 322.5K. At this level, claims are now only 10K higher than the post-recession low of 312 that we saw on 4/11.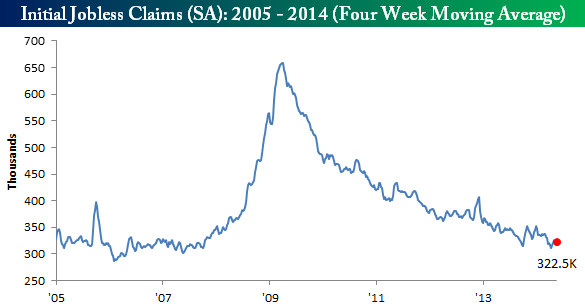 On a non-seasonally adjusted (NYSE:NSA) basis, claims rose by just under 17K to 286.9K. For the current week of the year, this is the lowest reading since 2007, and is 51K below the historical average (337.7K) for the current week going back to 2000.