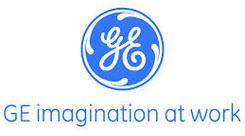 General Electric (NYSE:GE) continues to bend over backwards to allay the French government's concerns regarding the conglomerate's bid for Alstom's (OTCPK:ALSMY) prized energy assets. General Electric has upped the initial bid by $3 billion, offered assurances to maintain jobs in France, guaranteed France access to nuclear power technology, offered to include French participation in Alstom's hydropower unit and General Electric's railroad signaling business, and offered to sell in total Alstom's wind-power unit to French investors if the purchase is approved. Now, General Electric has said it has agreed to extend its bid for Alstom's power business until June 23rd from June 2nd at the behest of the French government. All this while Alstom's executive management has already stated it would accept General Electric's current proposal. Nonetheless, the French government seems intent on surrendering the assets to Germany's Siemens (OTCPK:SIEGY).
Siemens' shrewd negotiating tactics
This has undoubtedly piqued the interest of Siemens. This would seem to be an obvious opportunity to take advantage of the current state of affairs and wrestle Alstom away from the French on the cheap. France's overt admission it desperately wants the German company to bid for the assets has left France in an extremely poor negotiating position with the Germans.
Siemens CEO, Joe Kaeser recently spoke up and stated Siemens wants to hold on to at least some parts of its rail business in any deal with Alstom. Reports have surfaced Siemens was discussing handing over all of its rail business to Alstom and setting up a joint venture in rail signaling. But alas, things seem to have changed. The German company has now supposedly offered Alstom half its train-making business plus cash in exchange for Alstom's power turbines division. At least according to a recent Reuters report, Alstom is refusing to give any more information about its power business to Siemens than it has already disclosed to rival bidder, General Electric. Well, at least it hasn't surrendered to the German's completely... yet.
What does Immelt have to say?
General Electric's Immelt says he's still confident about sealing the deal for Alstom. Immelt sounded very confident about completing the proposed deal for Alstom's energy assets, despite the resistance of the French government, saying at a recent conference:
"We know what we're doing and we wouldn't have started if we didn't think we could finish."
I have to say, I am not so sure about that any longer.
My take
As I stated in an earlier piece, General Electric might be better off walking away if the French continue to shake down the global giant for more concessions. The original premise for pursuing Alstom was to accelerate the behemoth's planned transition into primarily being an industrial powerhouse. Now, it seems the deal is morphing into a whole new animal. I can only hope Immelt and GE's vast cadre of accountants will not be sucked into a losing proposition. The original offer seemed logical. Nonetheless, as time drags on and the concessions pile up, I'm getting a little worried that General Electric may not be able to see the forest through the trees. I haven't given up hope just yet, though.
Conclusion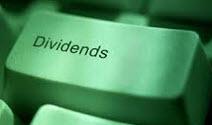 I believe dividend investors will be justly rewarded for sticking around if the deal goes through. If all goes as planned, this transaction should significantly speed up General Electric's goal to achieving a 70/30 mix of industrial-to-financial earnings for the company. If this happened, the multiple should expand considerably and provide income investors with the opportunity for capital gains, as well as income production.
Disclosure: I have no positions in any stocks mentioned, and no plans to initiate any positions within the next 72 hours. I wrote this article myself, and it expresses my own opinions. I am not receiving compensation for it (other than from Seeking Alpha). I have no business relationship with any company whose stock is mentioned in this article.
Editor's Note: This article discusses one or more securities that do not trade on a major U.S. exchange. Please be aware of the risks associated with these stocks.