By Sumit Roy
Natural gas inventories rose by 106 bcf last week, above expectations.
Natural gas was last trading down by 2.5 percent to $4.36/mmbtu after the Energy Information Administration reported that operators injected 106 billion cubic feet into storage last week, above the 101 to 103 bcf that most analysts were expecting.
The latest injection was above last year's build of 89 bcf and above the five-year average build of 87 bcf.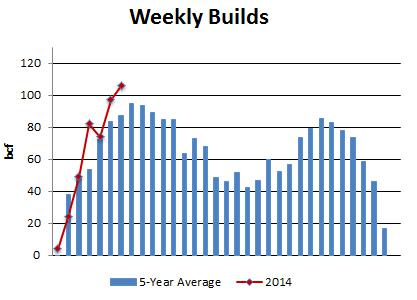 In turn, inventories now stand at 1,266 bcf, which is 787 bcf below the year-ago level and 932 bcf below the five-year average (calculated using a slightly different methodology than the EIA).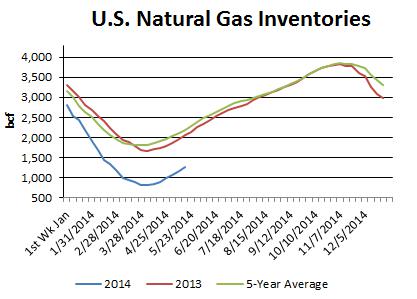 The weather last week was warmer than seasonal norms.
According to the Edison Electric Institute, utilities generated 71,614 GWh in the week ending May 17, up 0.69 percent from a year ago.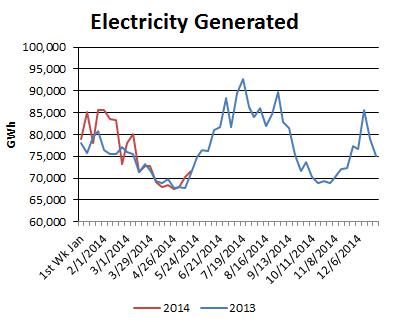 Looking forward, the NOAA's 6- to 10-day outlook calls for warmer-than-normal temperatures across most of the country.
NOAA 6- TO 10-DAY OUTLOOK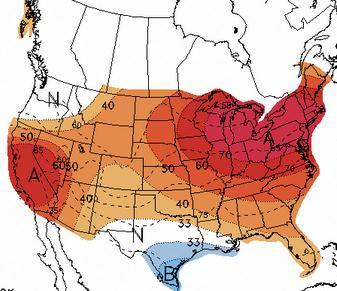 Meanwhile, Baker Hughes reported that the number of rigs drilling for natural gas in the U.S. rose by three to 326 last week.
Natural Gas Rig Count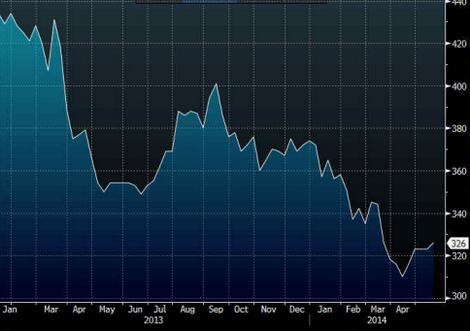 Natural Gas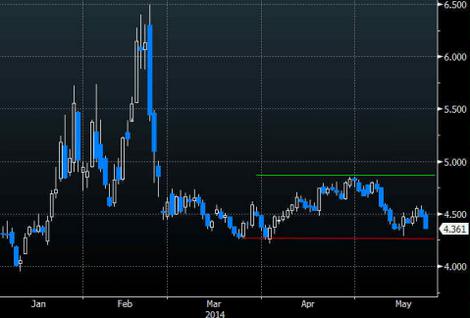 Bottom Line: The latest inventory data from the EIA were bullish, as the inventory deficit against the five-year average fell from 950 to 932 bcf and the deficit against last year fell from 804 to 787 bcf.
Our view continues to be that the inventory deficit is not falling fast enough and that this will create an uncomfortable situation next winter. Triple-digit injections in May are typical and do not necessarily signal an oversupply of natural gas. Paying too much attention to the recent big builds is missing the forest for the trees, in our view.
Moreover, warmer-than-normal temperatures across the country during late May and early June will dampen injections just as they are needed the most. If the hot-weather trend continues into July and August, a move to levels above $5/mmbtu is likely.
From a technical perspective, natural gas continues to have support near the recent $4.25 low. Resistance lies near $4.80.