Samsung Innovates
Samsung (OTC: OTC:SSNLF) is bringing its innovative techniques to smartwatches. The smartwatch market is a small but growing niche within the field of wearable technology.
Once the province of science fiction -- think Dick Tracy comic books -- smartwatches are now a commercial reality. Samsung is a formidable competitor in this segment, thanks to the company's tactics when bringing new products like smartwatches to the marketplace. In the first quarter of this year, Samsung shipped more than half a million of the company's Galaxy Gear smartwatches.
Shipments to stores are not the same as sales, of course. Nonetheless, Samsung has an early, first-mover advantage in bringing its smartwatch to market. Samsung faces stiff competition from rivals Google (NASDAQ:GOOG), Apple (NASDAQ:AAPL), and Microsoft (NASDAQ:MSFT).
Sizing Up the Competition
Google has an operating system for wearable technology called Android Wear (depicted below). As with smartphones, Google is working with device and component makers on the company's smartwatch initiative.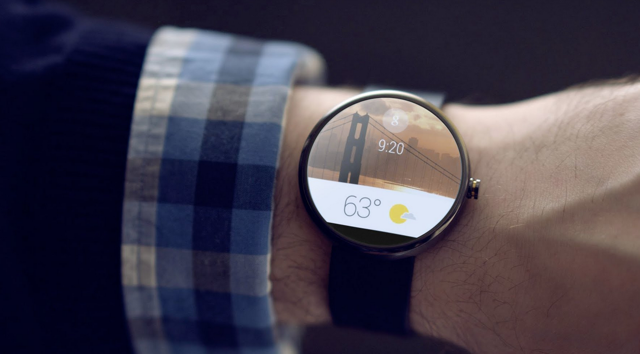 (Concept from: i1.ytimg.com/vi/0xQ3y902DEQ/maxresdefault.jpg)
Apple aficionados can't wait for the company to unveil an iWatch (depicted below).
(click to enlarge)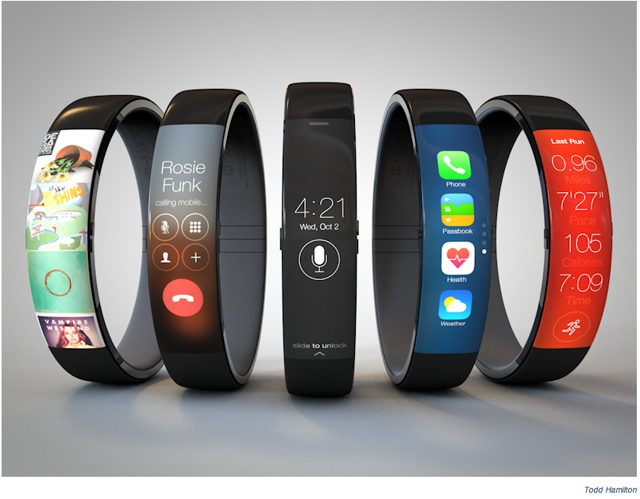 (Concept found at: http://businessinsider.com/iwatch-concept-video-2014-1)
Microsoft is developing a smartwatch product as well. The U.S. Patent and Trademark Office confirmed this month that it had an application on file for a Microsoft design for a smartwatch.
As demonstrated by its performance in the smartphone market, Samsung is capable of fending off competition from Apple and others. The big-screen Samsung Galaxy smartphone is a hit with consumers.
Organized for Innovation
The company's strong balance sheet enables Samsung to develop new products. In addition, Samsung is an innovator. The company uses small teams, focused on consumers. Samsung emphasizes hiring team-oriented people who can build trust within such a large organization, according to Harvard Business Review (HBR).
Samsung realizes that new markets often require changes to the way things were done before. Trust builders can push innovative ideas through the management layers to gain approval for disruptive ideas. This approach enables Samsung to have innovative ideas bubbling up from all over the world in places where the company operates and make changes to established strategy when warranted.
Time For A New Idea
Samsung has announced that it will introduce a smartwatch that operates as a stand-alone phone. Unlike other smartwatches, Samsung's new design will have the benefits of a phone without the need to be tethered to a separate smartphone device. Samsung plans to unveil the new smartwatch this summer.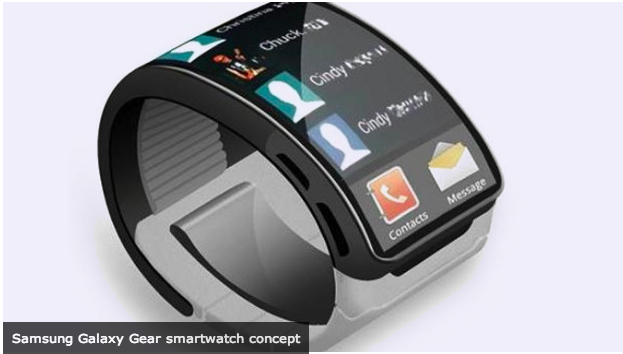 (Concept at: static.trustedreviews.com/94/000028cf9/a...)
It is uncertain how large the smartwatch market will become. Some analysts say that smartwatches could become the next biggest thing since tablets, while others downplay the potential for these devices. Samsung is pushing ahead with bold plans for smartwatches, which indicates that the market for these devices could be significant.
'Timely' Conclusion For Investors
Investors should see Samsung's edging ahead of competitors AAPL, GOOG/GOOGL, and MSFT at the dawn of the smartwatch trend a very positive sign for potential earnings growth, along with highly efficient inner workings.
Unlike AAPL's being led by a figurehead for so long, Samsung's decentralized structure is proving flexible and fast.
Analysts and investors have recently voiced concern over whether Apple's growth has plateaued; in contrast, Samsung's recent spot in HBR reveals it's moving quickly and intelligently.
Samsung's net income and cash flow have increased steadily in recent years.
(Both charts found here)
These factors should serve Samsung well against tight competitors.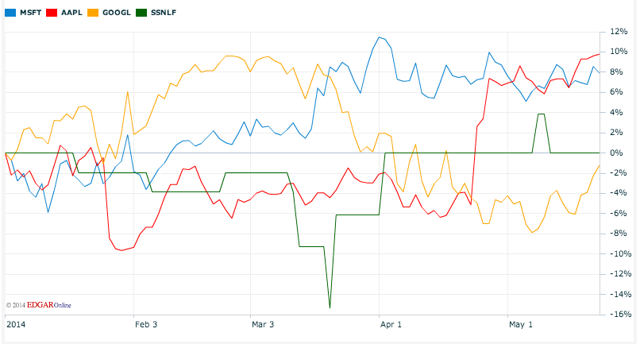 (Nasdaq.com)
We are positive on Samsung at this time and suggest investors be so, as well.
We invite readers wishing to follow the discussion on Samsung to click the +Follow button above the title of this article.
Disclosure: I have no positions in any stocks mentioned, and no plans to initiate any positions within the next 72 hours. I wrote this article myself, and it expresses my own opinions. I am not receiving compensation for it (other than from Seeking Alpha). I have no business relationship with any company whose stock is mentioned in this article.
Editor's Note: This article discusses one or more securities that do not trade on a major U.S. exchange. Please be aware of the risks associated with these stocks.