If we look at Mariner Energy (ME) in the vacuum of a purely stock trading perspective, and are able to temporarily put aside the tragic human and environmental ramifications that may result from the explosion at the Vermilion production platform yesterday, we see that a skewed risk/return profile exists which favors a short position in ME.
Earlier this year, ME agreed to a take-over by Apache Energy (NYSE:APA) for cash and stock valued today at roughly $23.36 per share. However the tragedy at Vermilion could put that deal in jeopardy. Should the Apache take-over fall through I think it's possible ME could trade down to $16 per share.
click to enlarge images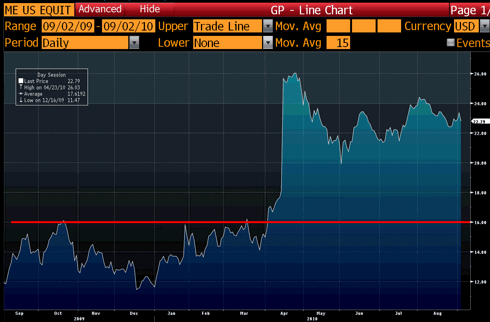 Click to enlarge
With the upside for ME capped at $23.36 and the downside potential of $16, the return profile is decidedly negative given the increased risk resulting from the explosion.

Click to enlarge
While this is certainly not apples-to-apples with the BP (NYSE:BP) disaster, the state of ME certainly looks much different today than it did when APA agreed to purchase them. If we look at the situation from a probabilistic perspective, we can see that the current stock price is implying a 92% chance that the deal closes at the existing terms; given the events of yesterday and the fact that both oil and natural gas prices are significantly lower than where they were when the deal was announced, it seems reasonable to believe there is more than an 8% chance APA attempts to alter the deal.
Unlike most of my articles, this is not based on rigorous fundamental analysis and is purely a trading call. However, I think it's worthwhile to note that the market can be slow to react to these types of situations. It took an entire three days for the market to start selling-off BP.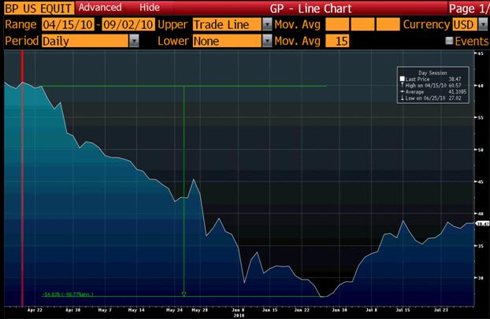 Click to enlarge
Disclosure: No positions