(Editor's Note: Desarrolladora Homex is currently in bankruptcy status. Investors should be mindful of the high level of risk within this investment option.)
The company
Desarrolladora Homex, S.A.B. de C.V. (OTCPK:DHOXQ) is one of Mexico's leading home development companies, focusing on affordable entry level and middle-income housing, with operations throughout the country.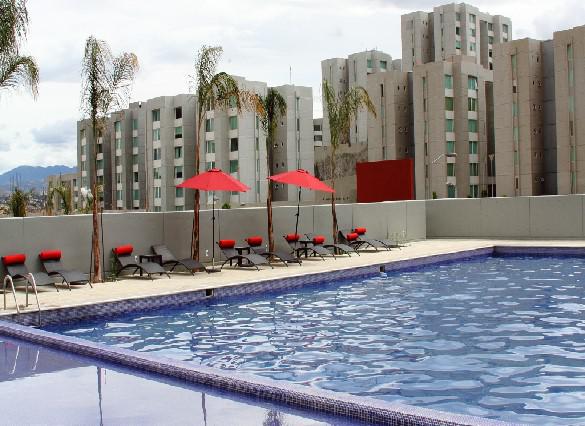 A Homex Development
The background
The Mexican government scaled back housing subsidies in 2011, causing severe financial distress not just to Homex, but to all homebuilders. Faced with huge losses, the company filed for bankruptcy.
It's now drawn up a radical restructuring plan, and that provides a unique opportunity for early investors.
The opportunity
To see the true potential of Homex, we need to look back beyond this current crisis. In 2004, it issued an IPO worth $950m USD. In 2009, it had a market cap of $2.9bn USD.
Despite big losses in 2012 and even bigger ones in 2013, the company's market cap was until recently $700m USD. But now that's plummeted to just under $25m USD, following bankruptcy and announced capital requirements.
After maximum share dilution (which Geo, one of Homex's competitors, has also done as part of its own restructuring plan) current shareholders are getting a deal, currently pricing the Homex market cap at $460m USD after restructuring.
This figure is fully justified, and deeply undervalued, when you look at the prospects: 61 ongoing projects, a gross margin of 25-30% and a $140m USD bridge loan to build new projects. Homex projects EBITDA to be $215m USD in Year 1.
Add to that an increase in annual home building, less debt, new investors and a solid business plan, and the future is looking very bright indeed.
This comprehensive plan should lead to a solid recovery in share price, as the following forecasts show, based on a current trading valuation of $460m USD.
| | | | | |
| --- | --- | --- | --- | --- |
| | EBITDA | Future value | Shareholder return | CAGR* |
| 2-4 months | Launch | $600m | 30%+ | - |
| 1 year | $215m | $750m | 63% | 63% |
| 2 years | $262m | $1.35bn | 193% | 71% |
| 6 years | $362m | $2.9bn | 530% | 36% |
All figures in US dollars / *annual return
Our estimate includes an additional $100m USD in dilution, while the company may only need $25m-$50m USD.
Bonus
It's highly possible that Homex allocates more than 8% of shares in the new company to current investors. They've set aside 7.5%-20% of future shares for this purpose. If they end up allocating 10-15% of the shares instead, there's greater potential returns beyond what we've calculated.
The time is now
Timing is of the essence when it comes to investment opportunities like Homex. Getting in early is vital if as more investors realize the potential of the company, and the share pricing adjusts accordingly.
Find out more:
Homex Chart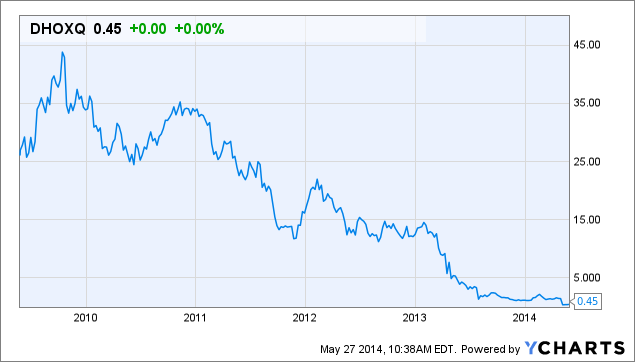 Disclosure: I am long DHOXQ. I wrote this article myself, and it expresses my own opinions. I am not receiving compensation for it (other than from Seeking Alpha). I have no business relationship with any company whose stock is mentioned in this article.