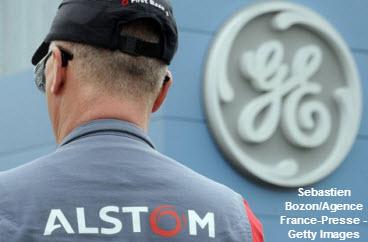 The Alstom (OTCPK:OTCPK:ALSMY) deal has been on the tip of everyone's tongue as of late. It seems you can't mention General Electric (NYSE:GE) without someone bringing up the Alstom deal. Much of the tumult has to do with the fact Alstom is a French company and the French government has interjected itself into the equation in a big way. The high profile nature of the deal has effectively amplified its importance way beyond reality. This may be primarily due to the underlying socio-economic differences between France and the United States. In the following sections I will lay out my case as to why no matter the outcome, deal or no deal, the outcome presents a win-win scenario for current shareholders and a possible buying opportunity for dividend and income investors interested in starting a position in the stock.
Alstom Deal Breaking News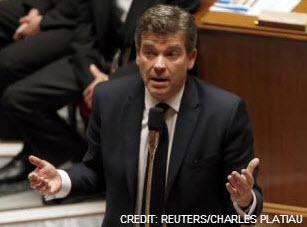 Breaking news recently hit the wires that Montebourg thinks General Electric should modify the current $17 billion bid for Alstom's power-equipment division and pronounced the present proposal as "unacceptable."
Montebourg stated he advised General Electric power unit's head honcho, Steve Bolze, the conglomerate's offer will not work in its current form. The French Economic Minister emphasized the strategic importance Alstom's machinery and services to the country's nuclear reactors. Montebourg addressed a committee hearing in the French Parliament and stated:
"I told them make us a new proposal because this one doesn't work. We said the same to our German friends at Siemens. The French government prefers an alliance between Alstom and another industrial company instead of an asset sale."
It would seem the squeeze is on and getting tighter. I don't like it one iota.
Siemens waiting in the wings to capitalize
The French government's concerns regarding General Electric's bid for Alstom's prized energy assets has undoubtedly piqued the interest of Siemens. Siemens CEO Joe Kaeser recently spoke up and stated Siemens wants to hold on to at least some parts of its rail business in any deal with Alstom. Reports have surfaced Siemens was discussing handing over all of its rail business to Alstom and setting up a joint venture in rail signaling. But alas, things seem to have changed. The German company has now supposedly offered Alstom half its train-making business plus cash in exchange for Alstom's power turbines division. According to a recent Reuters report, Alstom is refusing to give any more information about its power business to Siemens than it has already disclosed to a rival bidder.
Forgotten in the fervor
The Alstom deal is small potatoes for General Electric
General Electric is a behemoth conglomerate. The company has a market cap of $265.64 billion. The Alstom deal is for around $17 billion, that is about 6% of General Electric's total market cap. General Electric presently generates $1.6 billion in free cash flow on a quarterly basis. So, in less than a year, the transaction will be a tiny blip on General Electric's radar screen, if that. So, to make a long story short, the Alstom deal's impact on General Electric's bottom line will be infinitesimally small.
General Electric has bigger fish to fry
General Electric's turnaround story may be poised to shift into high gear in the near future regardless of the Alstom deal. General Electric plans to divest $4 billion of the expansive conglomerate by spinning off the consumer finance business in an initial public offering later this year. Furthermore, the company plans to shed all operations that aren't meeting a minimum profit margin target of 10%. This will allow General Electric to focus on the company's strengths such as the giant's industrial business. Profits rose 12% year-over-year for the division. Jet engine and oil and gas businesses delivered strong results. Moreover, the fact General Electric plans to shift the majority of the company's earnings generation from financial to industrial operations augurs well for share price appreciation simply due to expansion of the price to earnings multiple based on analysts shifting the company's sector classification from the financial to the energy sector. A higher risk premium has been set on financial sector stocks due to numerous past transgressions. The further General Electric distances itself from this sector the better. Ongoing legal woes and looming regulation are driving down the price to earnings multiples of stocks in the financial sector. Immelt's plan to shift away from financial operations is a silver lining and has the potential for an expansion of the price to earnings multiple for the stock.
The Bottom Line
I surmise the entire hullabaloo over the Alstom deal is way overblown. One year after it is all said and done, I imagine we will be wondering what all the fuss was about. Yet, not many have considered this fact. If the deal is kiboshed, the stock may take a hit due to the uniformed masses selling now and asking questions later, which unfortunately is usually the case. Nonetheless, as one of Seeking Alpha's most prescient longtime members, Maybebnot, points out, the deal presents a win-win scenario for current shareholders and I agree completely.
Final Thought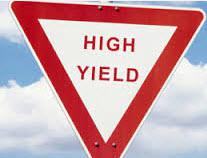 Just to sum up, if General Electric bows out of the deal and the stock takes a hit consider it an opportunity to lock in a higher yield, which, I suspect, income investors wouldn't mind much. On the flip side, if General Electric does the deal, it will significantly expedite the transition of General Electric from a financial to an energy company. This may boost the share price simply based on expansion of the multiple, not to mention increased EPS if the deal is accretive in its final form. I like those odds. General Electric is a buy here. Yet, I would scale in to any position over tike to reduce risk as more volatility may lie ahead.
Disclosure: I have no positions in any stocks mentioned, and no plans to initiate any positions within the next 72 hours. I wrote this article myself, and it expresses my own opinions. I am not receiving compensation for it (other than from Seeking Alpha). I have no business relationship with any company whose stock is mentioned in this article.
Editor's Note: This article discusses one or more securities that do not trade on a major U.S. exchange. Please be aware of the risks associated with these stocks.