Editor's note: Originally published on May 11, 2014
by Jeff Bailey
Shares of Whole Foods (NASDAQ:WFM), following a series of earnings season disappointments, are off about 40% from their October high and that surely has some fans thinking the grocer-to-the-affluent is underpriced.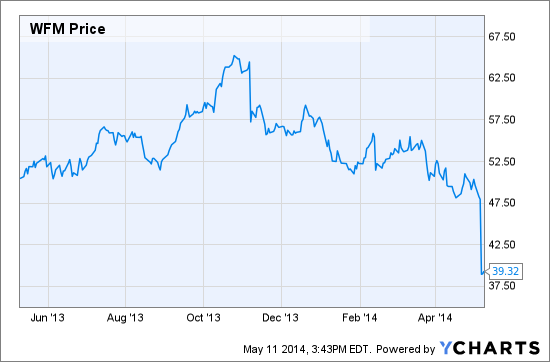 WFM data by YCharts
Think again, says Barron's, which has been negative on the stock over the past 18 months. The grocer has repeatedly lowered same store sales projections and its profit margins are now under pressure as it has begun price slashing to remain competitive. Those facts suggest that Whole Foods isn't so different than other grocery chains, after all.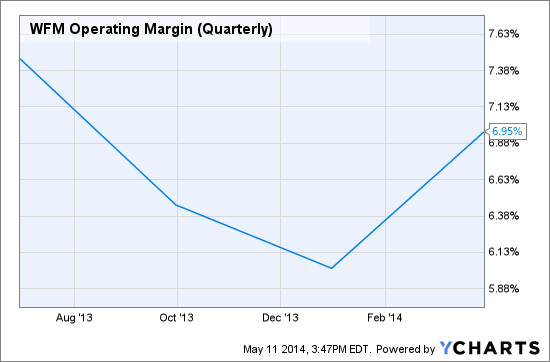 WFM Operating Margin (Quarterly) data by YCharts
Whole Foods' forward forward PE ratio, at around 25, is still rich for a company with more limited growth prospects, Barron's opines. Unleash some Financial Advisor Tools to learn more.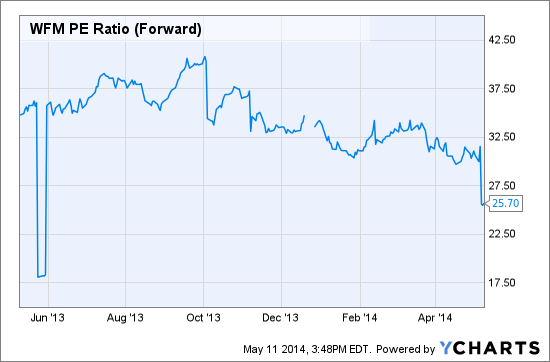 WFM PE Ratio (Forward) data by YCharts
Disclosure: No positions