By Sumit Roy
Natural gas was last trading close to unchanged at $4.61/mmbtu after the Energy Information Administration reported that operators injected 114 billion cubic feet into storage last week, above the 110 to 111 bcf that most analysts were expecting.
The latest injection was above last year's build of 88 bcf and above the five-year average build of 95 bcf.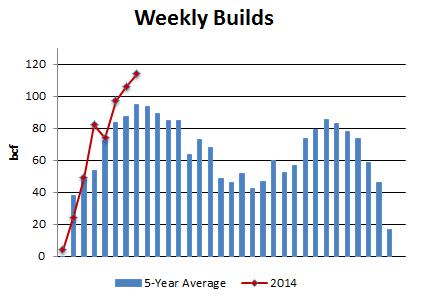 In turn, inventories now stand at 1,380 bcf, which is 761 bcf below the year-ago level and 912 bcf below the five-year average (calculated using a slightly different methodology than the EIA).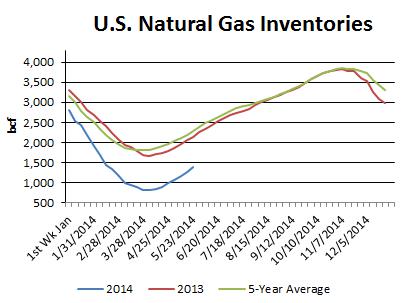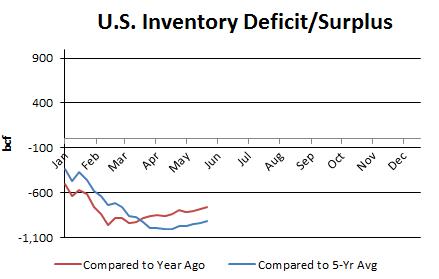 The weather last week was cooler than seasonal norms.
According to the Edison Electric Institute, utilities generated 71,907 GWh in the week ending May 23, down 4 percent from a year ago.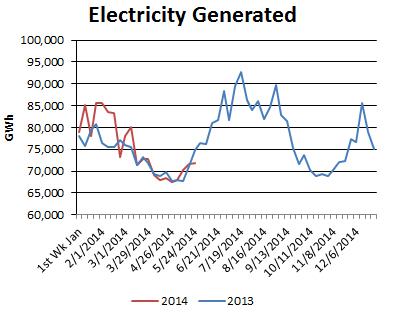 Looking forward, the NOAA's 6- to 10-day outlook calls for warmer-than-normal temperatures across most of the country.
NOAA 6- TO 10-DAY OUTLOOK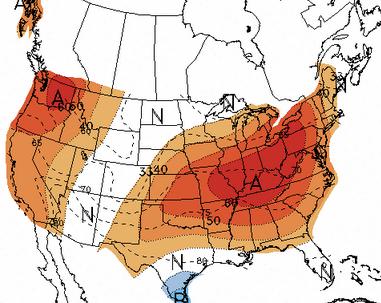 Meanwhile, Baker Hughes reported that the number of rigs drilling for natural gas in the U.S. fell by one to 325 last week.
Natural Gas Rig Count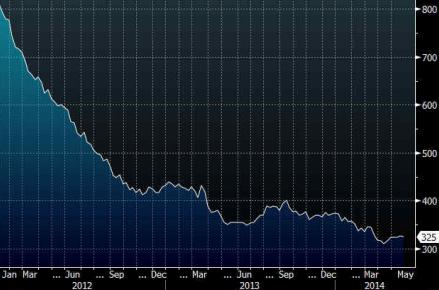 Natural Gas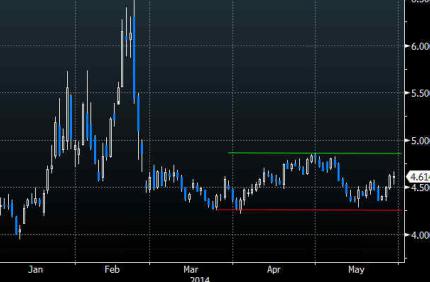 Bottom Line: The latest inventory data from the EIA were neutral, as the inventory deficit against the five-year average fell from 932 to 912 bcf and the deficit against last year fell from 787 to 761 bcf.
Next week's inventory report will measure injections that took place this week, a period that includes the Memorial Day holiday. Typically, injections reach their peak during this time before steadily declining as the weather warms up. Another 100 bcf-plus build is assured, but even so, the inventory deficit is unlikely to fall much considering that last year 111 bcf was injected during the Memorial Day week.
At this point, the weather forecasts are the most important factor that will drive prices. The hotter-than-normal temperatures that are forecast for much of the U.S. through the first week of June are undoubtedly bullish. Indeed, there is the potential that we could see the inventory deficits actually increase in coming weeks.
If that's the case, prices may rally to test the recent $4.85/mmbtu high and potentially even the psychologically significant $5 mark.