The recent pullback in the fixed income market is starting to put a dent in the long-term uptrend for the asset class. For the last six months, Treasuries and most corporates have traded upward in a very tight ordely channel.
As shown below in the chart of the Vanguard Total Bond Market ETF (NYSEARCA:BND), however, the bottom of the uptrend has been broken in recent days. Conversely, the 10-Year Treasury Yield broke above the top of its downtrend channel in recent days as well. If the pattern doesn't correct quickly, the technicals suggest that fixed income could be in store for some rough action going forward. (Click to enlarge)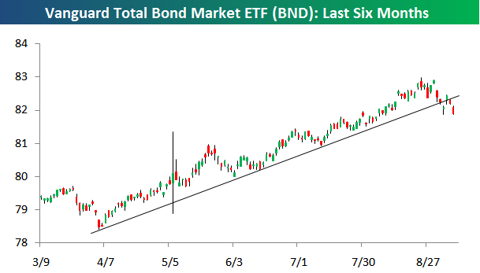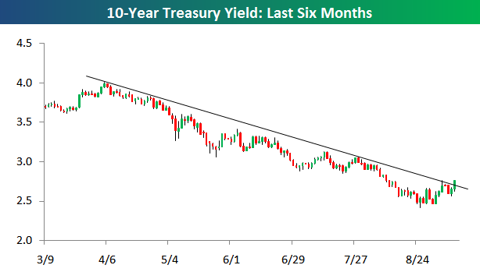 Below we highlight our trading range screen for a number of fixed income ETFs. While overbought levels persisted for nearly all of these ETFs for quite awhile, not one is overbought anymore.