U.S. stocks advanced again Thursday , sending the S&P's 500 Index higher for a second day, as a bigger-than-estimated decrease in jobless claims bolstered optimism in the economic recovery. Banks had another goodish day with JP Morgan (NYSE:JPM) rallying 2.5% after Morgan Stanley said banks will be able to boost dividends and buy back shares next year. But the big winner was Adobe Systems (NASDAQ:ADBE) which jumped 12% on news that Apple (NASDAQ:AAPL) will relax developer restrictions on mobile applications. Late on though equities trimmed gains as Bloomberg News reported that Deutsche Bank (NYSE:DB) is considering a massive $11.4 billion stock sale, renewing concerns that European lenders need to raise capital.
While yesterday's "risk on" buying of the European peripheral bond markets was sparked by a report that the Norwegian oil fund (Europe's biggest fund) was buying and a slightly more aggressive intervention from the ECB who bought Greek, Irish & Portuguese bonds Thursday, today's credit news revolves around Dubai World who according to reports have come to a formal agreement with 99% of their creditors to restructure about $24.9 bn of liabilities.
In brief some stocks on the move today:
RBS (NYSE:RBS) is up 1.5% after broker upgrade at Citigroup raised the shares to "buy" from "hold."
Tullow Oil (OTCPK:TUWOY) has lost 1.1% after the oil explorer has had an exploration license withdrawn by the Ugandan government, the Daily Monitor reported, citing a letter from Energy Minister Hilary Onek.
PSA Peugeot Citroen (OTCPK:PEUGY) has led automakers higher today after the company said they will each reimburse 33% of their 3 billion-euro government loans ahead of schedule. And Volkswagen (OTCPK:VLKAY) also advanced Friday, climbing 2.1% after saying deliveries advanced 11% last month to 545,000 vehicles as customers in China and the U.S. made purchases.
Rightmove Plc has rallied 6.5% on news that Axel Springer AG made a bid for the SeLoger.com French real estate portal. Axel Springer, Europe's largest newspaper publisher, offered 495.7 million euros or 34 euros a share, for the website's outstanding capital. That values the French real estate website at about 25 times estimated 2010 earnings, according to analyst predictions compiled by Bloomberg. Valued on the same basis, Rightmove's share price would be almost 900 pence.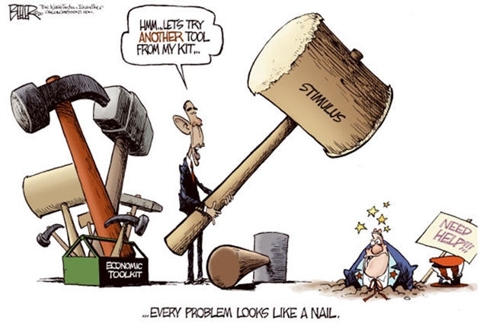 Today's Market Moving Stories
Deutsche
The WSJ reports that Deutsche Bank is planning to raise as much as 9 billion euros to boost its stake in another German bank and possibly shore up its own capital, according to people familiar with the matter. The German banking giant plans to launch the huge share sale as early as Monday, the people said. The primary goal for the fund raising will be to give Deutsche Bank cash to make a tender offer for additional shares in Deutsche Postbank (OTC:DEUPF), Germany's largest retail bank by customers, the people said. Deutsche Bank hasn't finalized its plans and may decide not to go forward with the sale. Deutsche Bank agreed to take a nearly 30% stake in Deutsche Postbank near the height of the financial crisis in late 2008 to boost its deposit base. It has the option to take a majority stake by February 2012. In addition to the Postbank purchase, the anticipated stock sale also appears aimed at bolstering Deutsche Bank's capital ratios. Deutsche Postbank has a market capitalization of just 5.7 billion euros, so buying the rest would likely cost much less than 9 billion euros, even if Deutsche Bank is forced to put more capital into the lender, as many analysts anticipate. A group of regulators from around the world, the Basel Committee on Banking Supervision, is poised this weekend to approve a major overhaul of capital requirements for banks (see below). The stock is off 6% today.
European Banking And Basel III
Basel III is in the news with the Committee of CB governors & bank regulators from 27 countries meeting this weekend (in Basel), so expect headlines. Final arrangements should be approved on Sunday. There is the ongoing dispute between USA, which wants tighter regulation on banks, and Germany, which is at the vanguard of wanting least tightening. Bloomberg is running a story that the USA wants a 5yr cap on implementation, but Germany a 10-yr cap, according to their sources. Germany say higher capital requirements will hurt their banks and curb lending at a time when global economic recovery is faltering.
There was much discussion in the market yesterday that the requirement for banks' Tier 1 capital ratio may be cut by 2%, likely to be a supporter of the European equity rally yesterday. This was driven by a BBC blog suggesting a core tier 1 capital ratio of minimum 7% including the buffer (previous suggestion is 6% plus 3% buffer for bad times allegedly). Other media reports suggest a 50bp cut on the planned ratios may be coming 'to appease Germany' (source: Bloomberg). This would be supportive but not seismic. Remember that this week's early bond rally was driven by the German Bank Association story that Germany's biggest 10 banks need E105bn in fresh capital, so this is a very hot topic.
A relevant Bloomberg article can be read here.
European Public Finances:
Also see the following from a Dow Jones story:
European Central Bank President Jean-Claude Trichet said euro-zone members that break the group's rules on public finances could have their voting rights temporarily revoked, as a way of cracking down on fiscal profligacy. In an interview with the Financial Times published Thursday, Trichet highlighted the need for a "quantum leap" in fiscal surveillance, following the euro-zone sovereign debt crisis. But he rejected the idea that a member could be thrown out for not complying with the rules.

He also said that it will take time to wean banks off its emergency lending measures, which policy makers extended last week into 2011. "We are accompanying the market as it progressively gets back to normal," Trichet said in an interview with the Financial Times published late yesterday. The ECB confirmed Trichet's comments. "It's a process that takes time." The ECB last week extended its offerings of unlimited liquidity to banks until at least Jan. 18 as investors refocus their attention on the health of governments' finances and the banking system. Trichet's comments were published as ECB colleague Miguel Angel Fernandez Ordonez said another bout of financial instability can't be ruled out. "We still can't completely rule out potential new episodes of international financial instability which prevent the normalization of markets," Ordonez said in a speech in Madrid.
East Asia
Japan's government Friday unveiled a Y915 billion stimulus package and turned up the heat on the central bank to work harder to stop deflation as policy makers try to help the export-dependent economy deal with a surging yen and a slowdown in overseas markets. The government warned a rapid or prolonged strengthening in the yen–which is already near 15-year highs against the dollar–could disrupt Japan's economy and financial conditions, and again threatened to intervene in the foreign exchange when necessary. The economic program, which draws on existing funding to avoid the need to add to Japan's already giant debt load, was dismissed by economists as too small to have much impact given the scope of Japan's economic malaise.
China has brought forward the release of August economic indicators by two days, spurring speculation the central bank may be preparing to raise a benchmark interest rate before markets open on Monday. Data including consumer prices and industrial output will be reported on tomorrow instead of the previously scheduled Sept. 13, the National Bureau of Statistics said in an e-mail yesterday. Central bank and statistics bureau press officials weren't immediately available to comment last evening. Investors are speculating that the central bank may raise the deposit rate to combat the erosion of savings by inflation, according to analyst Chen Jianbo.
UK Housing
U.K. house prices rose to a six- month high in August as demand from cash buyers spurred purchases in London, Acadametrics Ltd. said. The average price of a home in England and Wales rose 0.2 percent from July to 222,454 pounds, the research group said in an e-mailed statement in London today. Values were up 7.7 percent from a year earlier.
However US rating agency S&P's is warning that Britain's housing market is poised for a wave of repossessions helping weigh. The ratings agency believes UK house prices are overvalued when compared to household incomes and that the budgetary squeeze planned by UK Chancellor George Osborne could "significantly test some borrowers' ability to make their mortgage payments" according to today's Independent.
US Outlook
The U.S. economy will slow more than previously estimated through next year as elevated unemployment tempers consumer spending and companies trim investment plans, economists polled by Bloomberg News said. The world's largest economy will grow an average 2.5 percent in 2011, less than the 2.8 percent projected last month and slower than an estimated 2.7 percent this year, according to the median of 59 forecasts in the survey taken Sept. 1 through Sept. 9. Economists' dimmer outlook is at odds with that of Federal Reserve Chairman Ben S. Bernanke, who said conditions are in place for a pickup in growth next year.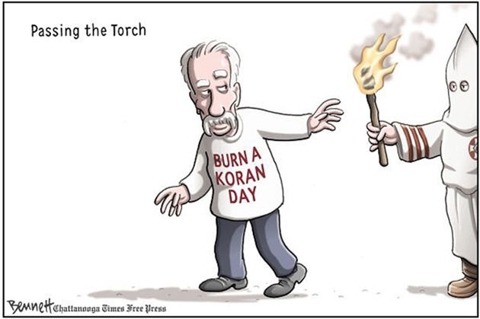 Equity / Company News
Media reports in Poland suggest that AIB (AIB) will pick Banco Santander (STD) as the buyer for its stake in Bank Zachodni. An announcement on the sale is expected in the coming week. Finance Minister Brian Lenihan yesterday said that AIB had received a number of substantial bids for the Polish unit.
Nokia (NYSE:NOK) announced that they had replaced Olli-Pekka Kallusvuo with Stephen Elop as the Group's CEO. Stephen Elop is currently head of Microsoft's (NASDAQ:MSFT) business division, and has previously worked at Juniper Networks (NYSE:JNPR), Adobe Systems (ADBE) and Macromedia (OTCPK:MACR), i.e. in software businesses. As a Canadian, it also represents a potential cultural shift from a Finnish CEO. The replacement of Kallusvuo had been rumored for some time as Nokia failed to grapple with the challenge in the high margin smart phone markets, and the lack of a compelling operating system environment is one of the main criticisms levelled at Nokia's current product offering. This is a relatively bold and interesting move therefore. Nokia's shares are up 5% today on the news. RBS has raised the stock to a "buy" from a "hold" & raised their price target by an aggressive 33% to 10 euros.
UK pubs chain JD Wetherspoon reported full year results today and delivered a Y-o-Y increase in revenue of 4.3% with like for like sales rising just 0.1%. Operating profit increased 3.1% to £100m. In the six weeks to 5 September 2010, like-for-like sales increased by 1.5% and total sales by 7.6%. Management flagged the risk of an increase in tax and regulations. Management hope that the UK government's attitude towards pubs changes and that a co-operative and helpful, rather than a punitive, approach is adopted.
Speculation of further asset sales at Vodafone (NASDAQ:VOD) is continuing after the company announced that it will place its minority holdings into a separate unit. This follows the sales of its 3.2% stake in China mobile earlier on this week. Vodafone's CEO, CFO and Strategy & Business Development Director will be responsible for effecting strategies to maximize shareholder value from its minority holdings in Verizon Wireless, SFR, Polkomtel and Bharti.
SunTrust Banks Inc. (NYSE:STI) , Capital One Financial Corp. (NYSE:COF) and Marshall & Ilsley Corp. (NYSE:MI) are among 17 banks and lenders that are potential takeover candidates, according to analyst & regular CNBC talking head Richard Bove. He disclosed the list in a report dated yesterday. In an interview this week, Bove of Rochdale Securities LLC said the catalyst for deals in the industry could be announcements in November of minimums for capital and liquidity from international regulators meeting in the Basel Committee on Banking Supervision.
Texas Instruments Inc. (NYSE:TXN), the second- largest U.S. chipmaker, lowered the upper end of its forecast range for third-quarter profit and sales, indicating that semiconductor demand may be slipping as economic growth slows. Third-quarter profit will be 66 cents to 72 cents a share on sales of $3.62 billion to $3.78 billion, Texas Instruments said today in a statement. Analysts had predicted profit of 69 cents a share and revenue of $3.69 billion on average, according to a Bloomberg survey. In June, the company had forecast profit of as much 74 cents and sales of as much as $3.85 billion. Texas Instruments is the biggest maker of analog chips, which go into everything from barcode scanners to aircraft flight-control systems, making its earnings a bellwether of demand for electronics and industrial machinery.
Nintendo Co.'s (OTCPK:NTDOY) DS handheld players and Wii consoles led a 10 percent decline in U.S. video-game hardware and software sales in August, according to market researcher NPD Group Inc. Overall sales dropped to $818.9 million last month, with revenue from hardware falling 5 percent and game software dropping 14 percent, NPD said in a statement yesterday.
Apple Inc. (AAPL) said it will give software developers more leeway in how they create applications for its iPhone and iPad, a move likely to benefit Adobe Systems Inc., whose software had been panned by Apple's Steve Jobs. Apple will publish review guidelines for its App Store for the first time and drop restrictions on the development tools used to make applications for the iOS operating system, which runs its devices, the company said in a statement today. The company earlier this year said it would not accept applications made with tools from other companies, including Adobe.
Engineering company ABB Ltd. (NYSE:ABB) Friday reaffirmed an upbeat outlook, saying that demand remains robust in the third quarter and a program to take out $3 billion in costs by the end of 2010 is on track.
Worth A Read
The relationship between religion and wealth.
And Finally – Exclusive footage from the Anglo Irish Xmas party back in 2008

Disclosure: None