Technology consumers are picking their shots when it comes to gear. Android (NASDAQ:GOOG) and Apple (NASDAQ:AAPL) products are in. PC upgrades are waning. And folks are skeptical about things like 3DTV sets.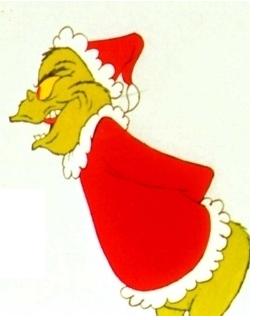 Add it up and it's a questionable technology Christmas ahead.
These are some of the emerging items coming from semiconductor companies such as Intel (NASDAQ:INTC), Texas Instruments (NYSE:TXN) and National Semiconductor (NYSE:NSM). All three have either issued outlooks for their upcoming quarters or reported earnings.
As most know, Intel cut its revenue outlook last month. Lower than expected consumer PC sales were the culprit. The enterprise seems to be holding up.
On Thursday, Texas Instruments and National Semi also cast doubt on the fourth quarter.
National Semiconductor CEO Don Macleod said on a conference call following the company's earnings that the consumer is a wild-card. That uncertainty is why National Semi projected a cautious outlook for its fiscal second quarter. The chipmaker projected second quarter revenue of $390 million to $415 million, lower than the $420.6 million expected by analysts. National Semi reported earnings of $88.8 million, or 36 cents a share, on revenue of $412 million for its fiscal first quarter.
Macleod said:
We are seeing strong business in particular, in relation to Android phones where we have a good position in some of the user interface capabilities in these phones. We are seeing good conditions in the enterprise handset market, but I think the Company as a whole is adopting a cautious posture to the marketplace for the fourth calendar quarter, if you want to say that. We are seeing a lot less confidence from our customers about the ramps that we usually have to support the manufacturing for that pre-holiday selling season manufacturing ramp. And if we look at the global economic situation and consumer spending I think it's appropriate to be cautious relative to that marketplace for the fourth quarter.
Texas Instruments narrowed its outlook for the current quarter. The company said it will deliver earnings of 66 cents a share to 72 cents a share on revenue of $3.62 billion to $3.78 billion, in line with expectations. Ron Slaymaker, vice president of investor relations, also chimed in on the state of the consumer.
I think if you look at some of the areas that I already identified, specifically consumer TVs and PCs, and PCs again including associated hard disk drives, in fact we're seeing an inventory adjustment that really tie to weaker than expected end demand by our customers for their products. I think the PC market has a history of sharp but relatively quick correction and we believe that in fact is what we're in. For TVs, I think the correction really ties to lower than expected flat screen demand that was associated with the World Cup, as well as what I would characterize as tepid consumer acceptance of some of the new 3D television models. But in both markets, I think those adjustments are resulting from lower than expected demand and not from an excessive build of semiconductor components.
Once third quarter earning season kicks off in a little more than a month, you're likely to hear a lot more about the financial health of the consumer.