Cannabis Capital's Approach to building Value through Diversification
It's no secret that there is a striking increase in states considering the legalization of recreational marijuana based on the robust tax benefit. Colorado, currently the only state allowing the legalized sale of recreational marijuana, collected $3.5 million in total tax revenue from marijuana sales in January alone; including both recreational and medicinal sales, with recreational sales accounting for roughly $2 Million of that figure. This revenue estimate was derived from only 59 businesses statewide.
Of course with any new market, there are the early adapters but as I stated earlier this past week in my article "Marijuana Companies: The Good and The Bad," I noted how regulators are keeping a tight watch on the industry to put an end to "fake" marijuana companies so that "would-be" investors do not get caught in the web of hype. Aside from all of the companies that the SEC has already halted, there are many (as previously noted) that do have income and also have a product line to build revenues for the business. Don't get me wrong, some are calling this the "Wild West" right now, similar to how the tech industry was when it saw the first boom.
So there's no question that discerning between the "good" and "bad" is a hard thing to do especially in today's marijuana marketplace. Regarding many cases of direct investment in any industry, be it a commodity like gold or even a new technology, the risk is higher for the simple fact that if the product or service fails, so might the said company. The question remains, "How can investors today benefit from the marijuana movement without investing directly into the production & cultivation of the plant itself?"
Again, this is a fledgling industry; however, there are options out there to hedge against the perceived risk that allow a bit of diversity even though the investment is directly into equity vs. a fund, for example. In my market overview this week one such company, Cannabis Capital (OTCPK:CBCA), is looking to enter into the marijuana space through a diversified approach into "actively pursuing investment opportunities in the rapidly growing global Medical Cannabis Industry. CBCA invests in companies positioned to make a significant impact within the global medical and legal marijuana markets."
According to Cannabis Capital, these early stage investments "provide emerging companies with access to larger capital sums to help elevate their status from start-ups to a mature and durable brand leader." Management finds that recent legislative changes around the world are "creating compelling investment opportunities in which Cannabis Capital is positioned to be an identifier of and an early stage investor in promising companies in the industry."
Cannabis Capital and WebCongress
Earlier this year in April, Cannabis Capital announced its first strategic acquisition after signing a definitive agreement to acquire WebCongress Inc., which included the retaining of the company's current executive management team. According to the company, the package deal is valued at over $25 Million, based on CBCA's current share price, and consists of a combination of cash, shares, and management fees. Regarding the acquisition, Chad S. Johnson, Esq., Director, President & CEO of Cannabis Capital Corp. stated, "WebCongress possesses both a successful, high-growth business model and a strong executive management team that align well with our combined growth plans. We acquired WebCongress on mutually beneficial terms and at the right time, being in our early stage of growth and development. We believe this acquisition provides CBCA with a profitable business combination that will enhance and support each company's core mission, expanding international operations and harmonizing the current services and offerings of WebCongress with CBCA's development. WebCongress's accelerated growth will generate ongoing novel opportunities and platforms for the legal cannabis industry on a global basis. This is a key step in the direction of increasing long-term CBCA shareholder value, and we are more than excited to make this announcement."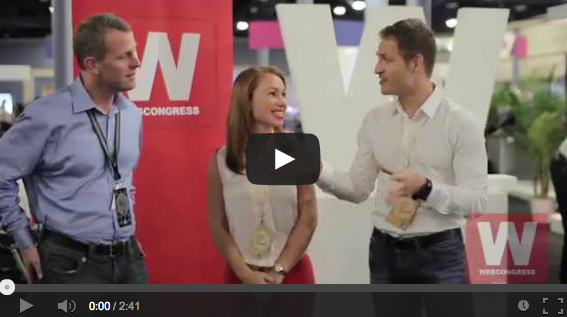 I believe that through this first acquisition, Cannabis Capital will be able to build a much larger footprint by utilizing all of WebCongress' resources both domestically and in the international marketplace. The mantra of CBCA's WebCongress subsidiary is simple, "If you want to grow online sales, user engagement, your online reputation, more traffic for your website or downloads for your app, contact WebCongress and get involved." When it comes to emerging markets and new industry such as medical or recreational cannabis, I find that a strong foundation in marketing and branding is key to taking a foothold within the space. In addition to that, CBCA has hedged against the volatility of the new MJ market by investing in a sound, revenue-generating company in order to increase shareholder value.
Cannabis Capital Affiliates
I came to find out that Cannabis Capital also has some powerful affiliations outside of this latest acquisition. Through CBCA's President and CEO Chad S. Johnson, Esq., the company is associated with ImmunoClin Corporation (OTCPK:IMCL) and Cannabis Science, Inc. (OTCPK:CBIS). Mr. Johnson holds executive positions on the boards of both companies and for Cannabis Capital, this could potentially be more beneficial.
ImmunoClin Corp is a healthcare company with European headquarters in London, United Kingdom and laboratories in central Paris, France. Through its subsidiary, ImmunoClin, Ltd, the company "was established in 2000 to address a gap in the market, i.e. to offer industry a range of specialized, commercially-focused immunology consulting, testing and assessment, in the context of R&D clinical services."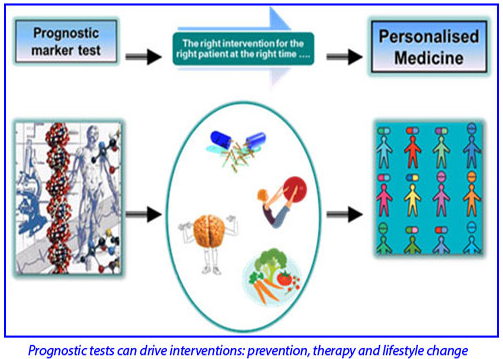 According to the company, ImmunoClin concentrates its innovation on developing personalized, preventive strategies to fight inflammatory conditions that are the underlying cause of pathologies in multiple conditions affecting the majority of human population: infections, cancer, cardiovascular disease, and dementia, including Alzheimer's disease.
Since the end of April, IMCL has been announcing the appointments of several key people to the company's scientific advisory board including molecular biologist & virologist, Dr. Marco, Computing systems specialist & entrepreneur, Mr. Railton Frith, and Prof. Antony Bayer, all of whom have been highly respected in their own rights.
In addition to IMCL, and what I believe to be a key affiliation for Cannabis Capital, is the company's relationship with Cannabis Science, Inc. via President and CEO Chad S. Johnson, Esq. Not only does the company "discover and develop novel cannabinoid-based therapies to improve patients' lives" but it is one of the 45 listed marijuana related companies that are part of the Marijuana Index (MJX) and is nearly 2% of the index based on overall market cap. Earlier this week, Cannabis Science announced that it will be moving forward with MEDIWIET in order to conduct clinical studies aimed to provide observational data "from patients who use cannabis products seeking treatment of pain and a wide range of severe illnesses such as cancer, Alzheimer's disease, Parkinson's disease, epilepsy and multiple sclerosis."
According to Mr. Mario Lap, President of European Operations and Director of Cannabis Science B.V, "Over 3000 people have contacted Mediwiet and the numbers are growing." According to the May 27 press, Mediwiet patients, unlike most who receive medicinal cannabis distributed by pharmacies or dispensaries in the Netherlands, only use non-smokable, orally taken, cannabis products. The vast majority of Mediwiet patients have never smoked cannabis and have no history of previous recreational use. Since this announcement, CBIS has been up as much as 20% from May 27th lows of .0756 to Friday's high of .0922.
How are you planning to invest in the Marijuana Market?
No matter you stance on the topic, there's no denying that this new burgeoning industry should be around for awhile. Whether you choose to invest directly into cultivation or take a more passive approach with a company like Cannabis Capital, risk tolerance is key especially with a brand new marketplace. Since the inception of tools like the Marijuana Index, investors are now more capable of tracking the market as a whole and following the leaders within the industry. Cannabis Capital seems to have positioned itself well through its affiliations with CBIS and IMCL and this latest WebCongress acquisition could position the company to take full advantage of a diversified portfolio of not just direct medical marijuana providers but also benefit from an additional revenue stream from an already established marketing company. There are always risks in the market but for us as investors, being able to find the best hedge is key to making a smart investment decision and Cannabis Capital looks like it is trying to fit that mold.
Contributor's Note: This article covers one or more stocks trading at less than $1 per share and/or with less than a $100 million market cap. Please be aware of the risks associated with these stocks.
Disclosure: I have no positions in any stocks mentioned, and no plans to initiate any positions within the next 72 hours. I wrote this article myself, and it expresses my own opinions. I am not receiving compensation for it. I have no business relationship with any company whose stock is mentioned in this article.