When thinking of Google (NASDAQ:GOOG) (NASDAQ:GOOGL), most people immediately think of their search, Android, Chrome web browser, GMail and other Google Apps. This causes many to imagine the company as some massive behemoth that could be considered a very safe investment.
While indeed massive, I believe investing in Google is anything but safe.
The elephant in the room is, of course, the lack of revenue diversity. Over the past couple of years Google has done a reasonable job of trying to fix this issue:

Click to enlargeSource: Google 2013 Form 10-K
But despite these efforts, the current situation still looks like this:

Google is not a search company, nor they are a smartphone company - they are an advertising company and there is no way around it.
Google Search is being attacked from multiple angles:
The recent ruling of the European Court of Justice states that citizens can have objectionable links removed from Internet search results, a ruling that pleased privacy campaigners but raised fears that the right can be abused to hide negative information.
Google said that it had made available a webform through which people can submit their requests, but did not say how soon it would remove links that meet the criteria for being taken down.
No big surprise here: in just one day after offering a form for requests to remove "harmful" information about individuals, Google has received 12,000 submissions. Each and every one of them has to be processed individually.
Google is failing to make inroads in 2 of the fastest-growing Internet markets: Russia and China. In Russia, the Moscow-based Internet giant Yandex (NASDAQ:YNDX) holds over 60% marketshare with Google at a measly 26%. To add insult to injury, several smartphone makers now sell Android devices in Russia with Yandex services preinstalled and set as default.
In China, Google's position has moved from bad to worse: from roughly 11% share in December 2010 to less than 2% in December 2013. Chinese leader Baidu (NASDAQ:BIDU) with its 63% share of the search market is the most common default option on devices sold in the country.
Privacy concerns following the Edward Snowden leaks have spurred a push towards more privacy-centric digital options: DuckDuckGo has seen its popularity skyrocket to more than 1 billion searches in 2013 following growing public concerns about privacy and tracking of personal information and online habits.

Click to enlarge
The search engine launched by entrepreneur Gabriel Weinberg in September 2008 out of his home, is on track for another record-breaking year after reaching 5 million direct searches in a single day in February 2014. Unlike its competitors, DuckDuckGo does not save and sell information about your search history to advertisers.
While DuckDuckGo is currently far from generating the number of searches that are handled by Google, the company has taken notice and identifies DuckDuckGo as one of its competitors. It is also set to get a big boost from Apple (NASDAQ:AAPL), as it will be included as a built-in search option in future versions of Safari on iOS and OS X.
Speaking of Apple: the company is replacing Google with Bing as the search engine powering Spotlight search in upcoming OS X Yosemite and iOS 8 releases.
Anti-trust issues cast a shadow:
While Google has managed to dodge the bullet when it comes to the 19-month investigation into its practices led by the FTC and reached a final settlement with the European Commission that would end the regulator's antitrust search investigation against the company, this isn't the end of it's antitrust worries by a long shot.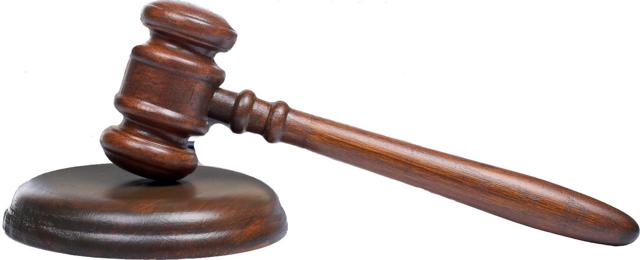 Click to enlarge
Consumer rights law firm Hagens Berman filed a nationwide antitrust class-action lawsuit against Google, claiming the company "illegally monopolized" the Internet and mobile search market in the United States.
The lawsuit alleges that Google has expanded its monopoly of the internet search market by pre-loading its applications onto Android mobile devices through its Mobile Application Distribution Agreements.
Canadian Commissioner of Competition believes Google has abused its dominant search position and in an ongoing investigation has filed a document with the Federal Court of Canada demanding more information on the company's practices.
Additionally, there are 2 ongoing antitrust investigations in India and Brazilian antitrust watchdog Cade said it is looking into accusations that Google has unfairly used rivals' content, discouraged their advertisers and favored it's own product listings in search results.
Questionable spending and acquisitions:
Google plans on spending more than $1 billion on a fleet of satellites to extend Internet access to regions of the globe with poor Internet connectivity. This comes on top of Google already having purchased Titan Aerospace, a drone company and launching Project Loon, which aims to provide 3G-or-faster Web access via hot-air balloons.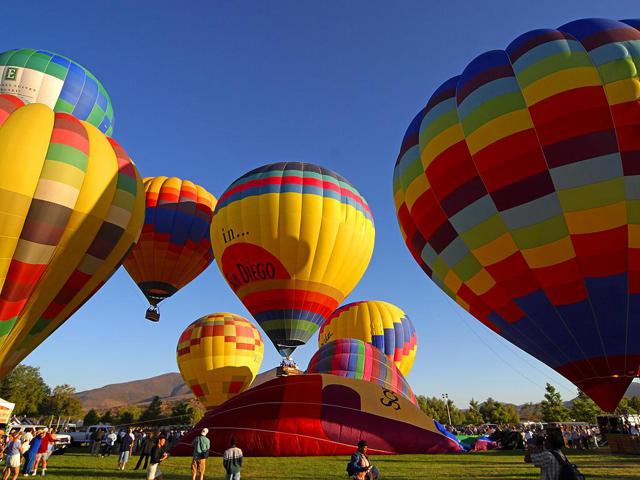 Click to enlargeInternet balloons, yes, really.
Google made a highly controversial $12.5 billion purchase of Motorola Mobility back in 2011. Google gained its tax assets and $3 billion in cash, the Home division was sold off for $2.5 billion.
Unable to get Motorola's mobile phone operations out of a downward spiral, Google sold them to Lenovo for $2.91 billion. When all was said and done, the company had essentially paid roughly $3.5 billion for Motorola's wireless patents. Patents that now increasingly look like they weren't worth the price paid for them.
In January, Google spent $3.2 billion to acquire Nest, a Palo Alto-based company making smart thermostats. In May, Nest issued a recall that includes all 440,000 Nest Protect Smoke + CO alarms.
Even more alarmingly, Google has been buying up various robotics companies including Boston Dynamics, which contracts for the US military.
Yes, this looks cool (and creepy), but I don't think these will be delivering any ads.
Now, don't get me wrong. The geek in me absolutely loves some of the stranger things Google has been spending massive amounts of money on, but it begs the question of whether this kind of spending of shareholder money is anywhere near the realm of what could be considered reasonable.
Insider selling:
A fellow SA contributor noted that 7 Google insiders had been selling shares in April with some of them decreasing their holdings by more than 10%. The selling hasn't slowed down any since that article was posted. In fact, according to Yahoo, there has been zero insider buying and 81 sale transactions in the past 6 months.
Conclusion:
Google might be a fine company, but it's not without its risks. With insider sentiment being low and company shares trading at nearly 21 times expected 2014 non-GAAP EPS, lots of caution is warranted.
Disclosure: I have no positions in any stocks mentioned, and no plans to initiate any positions within the next 72 hours. I wrote this article myself, and it expresses my own opinions. I am not receiving compensation for it (other than from Seeking Alpha). I have no business relationship with any company whose stock is mentioned in this article.