General Motors (NYSE:GM) has recalled some 15 million cars this year over safety defects. The total fleet of cars in the United States is about 250 million. With GM's market share at below 20%, it seems likely that about 50 million of those cars were made by GM.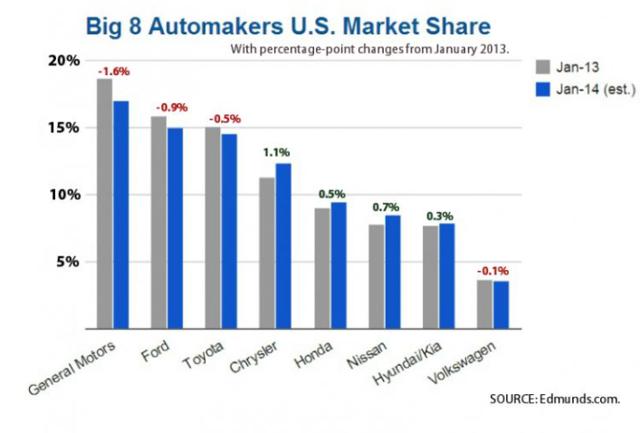 If that is close to being correct, GM is recalling about one in three of the vehicles it has in the field, and with the average age of a vehicle in the field approaching 11 years by some estimations, it would seem GM is recalling more than half of the vehicles it has sold over the past decade. Half! If you drive a GM car, the odds of having a defective vehicle are 50%, more or less.
Is anyone troubled by this fact? I am.
There are about 35,000 to 40,000 fatalities annually in the United States arising from vehicle accidents.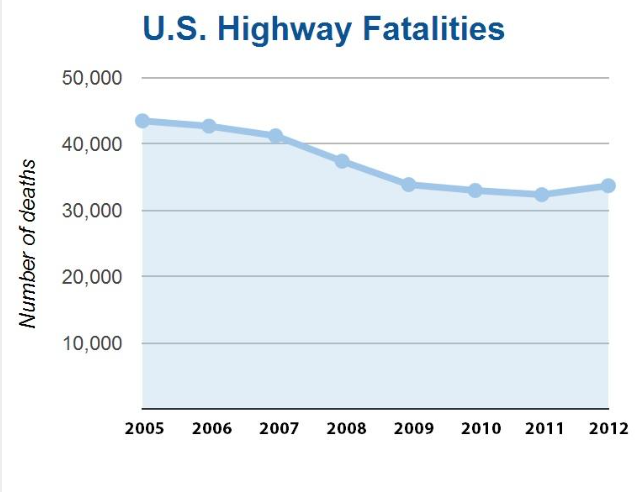 Source: IBI Times
I have no idea how many of these deaths arose from vehicle defects versus other factors like weather, inexperience, drinking and driving and just bad luck, but it must be significant.
The impression I get is that GM CEO Mary Barra is determined to change all that.
The massive recalls can be associated with increased pressure from the National Highway Traffic Safety Administration ("NHSTA"), but I prefer to believe this is the emergence of a new GM which, for perhaps the first time in quite some time, has decided to distinguish itself by not just claiming to be concerned about quality and safety but by actually being a leader in that goal.
GM certainly has the expertise to do it right. The issue has always been leadership. The financial pressures, which I believe resulted from years of poor labor relations, bloated hourly wages and benefits, and short-term management incentives, created a culture where quality and safety took a back seat to cost at an executive level. If Mary Barra can change that, GM can win big time.
European auto companies like BMW (BAMXY), Mercedes (OTCPK:DDAIY) and Audi (OTCPK:AUDVF) have developed a reputation for quality that is the envy of the North American producers. As a result, they tend to command premium prices at all levels of their offerings and not just at the luxury level. Under Alan Mulally's leadership, Ford (NYSE:F) developed a renewed emphasis on quality that set the company apart in the eyes of consumers in 2009 following the government bailouts of GM and Chrysler. And while GM's Cadillac and Chevrolet brands fared well in the Initial Quality Survey ranking, other GM brands like GMC, Buick and Pontiac were well below average.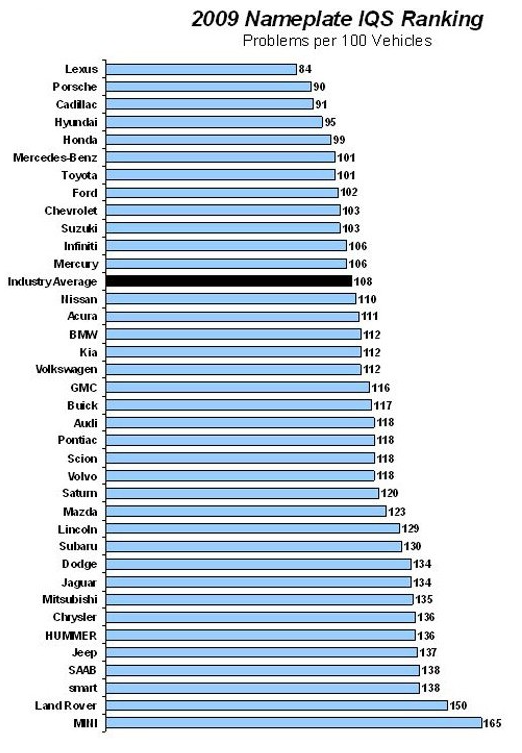 Source: JD Power
Quality ratings play an important role in consumer vehicle preferences, and brands with quality reputations like Mercedes, BMW and Lexus (NYSE:TM) fare well in the market even when their quality slips a bit, based on my observations. A reputation for shoddy vehicles is hard to shake and a reputation for quality lasts, in my opinion.
GM today is designing superb vehicles like this gorgeous 2014 Impala. Far from the plain Jane Impalas of the past, this 305 HP sedan has the look and feel of an upscale family car, and I am willing to bet has the performance to match.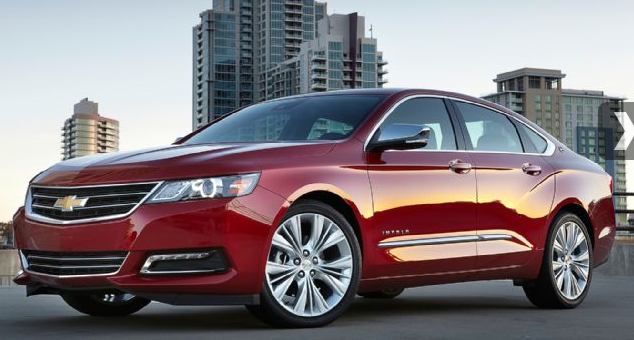 Photo: Motor Trend
This quality debacle that exposed GM's internal culture is something Mary Barra has to demonstrate is a thing of the past, and take whatever steps she needs to take to ensure she is believed. Recalling a massive number of vehicles is as much an act of courage as an admission of failure, and if she follows that with some major personnel changes in key areas and shows a total intolerance of decisions that put profit before safety, she will succeed.
I have watched her bearing and presence in her on-camera appearances and listened carefully to what she had to say. In my view, if Barra can walk the walk as well as talking the talk, GM can emerge a strong and vibrant company and the stock is cheap.
Today, on national TV, she walked the walk. GM is going to change, or Barra will die trying to change it. She will see that those harmed by past quality issues are compensated, and she will take whatever steps are needed to make the company strong, vibrant and above all else, ethical in its behavior going forward.
I think the real Mary Barra came out today and let the world know who she is. I was impressed.
An investment in GM today is more an investment in Mary Barra's leadership than an investment in sales and profits. If she is half the leader I think she can be, investors in GM stock will be well rewarded.
Disclosure: I have no positions in any stocks mentioned, and no plans to initiate any positions within the next 72 hours. I wrote this article myself, and it expresses my own opinions. I am not receiving compensation for it (other than from Seeking Alpha). I have no business relationship with any company whose stock is mentioned in this article.