Intel (NASDAQ:INTC) is supposed to be working tightly with Samsung (OTC:SSNLF) to develop the Tizen OS initiative. However, the world's first official Tizen smartphone, the Samsung Z, has Qualcomm (NASDAQ:QCOM) inside.
The Samsung Z, which will launch first in Russia this 3rd Quarter of 2014, uses a quad-core 2.3 GHz Snapdragon 800 SoC. This development is another loud condemnation of Intel's inability to keep up with the mobile chip leaders. Samsung already replaced Intel inside its new Galaxy Tab 4 tablets with Snapdragon 400.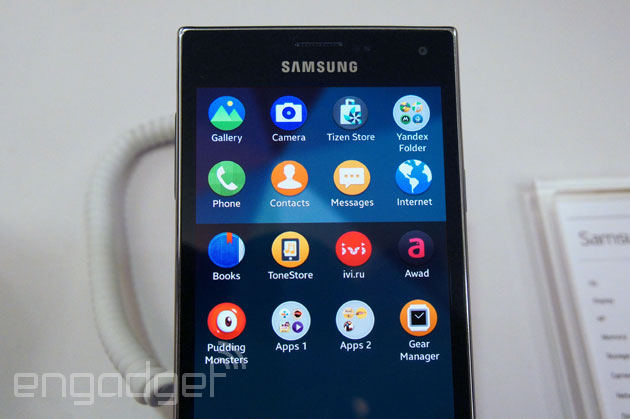 Source: Engadget.com
Qualcomm is now inside Android OS, Windows Phone 8.1, BlackBerry OS, and Tizen OS. The x86 mobile chips of Intel continue to lag behind Qualcomm. On the surface, Samsung's decision to use a Snapdragon 8000 for its first Tizen phone is ominous.
Bears might perceive this as a hint that the next decade might be another repeat of INTC's stagnant 10-year growth rate.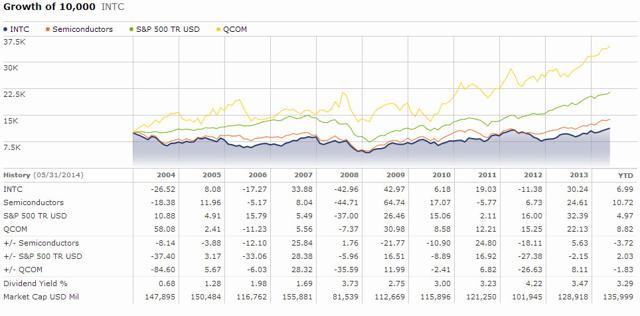 Click to enlarge
Source: Morningstar.com
Intel detractors will say Krzanich's promise of eventual profitability for Intel's mobile chips division is becoming more difficult to achieve. Samsung is the undisputed champion in smartphone and tablet sales. Intel is supposed to be Samsung's most important ally to supplant Google's (NASDAQ:GOOG) (NASDAQ:GOOGL) Android OS with the Linux-based Tizen OS ecosystem.
Tizen Was Never An Intel Priority
Intel has its hands full with its aggressive campaign to sell at least 40 million tablet chips this year. The company has not found it urgent enough to fast track its smartphone chip designs for Samsung's Tizen OS requirement. Intel hired ARM-chip fabless manufacturer Rockchip to create the quad-core version of the SoFIA 3G SoC. Rockchip's SoC is meant to satisfy Android tablet producers, not Tizen proponents like Samsung.
Samsung has its own timetable for Tizen development. Qualcomm gets to power up the Samsung Z. Merrifield, which still lacks an integrated LTE or 3G feature, did not satisfy Samsung's requirement. The dual-core SoFIA 3G is also still not available.
Intel's current focus on Android devices aggravates Samsung. The South Korean company is betting its future on Tizen because it knows that selling low-margin Android phones is an end-game losing strategy.
Chinese white box smartphone makers will eventually reduce Samsung's already-thin margins on Android smartphones. Much as it would like to imitate the success of Apple (NASDAQ:AAPL) in the premium phone sector, Samsung has no cult-like following.
Apple still earns more net income despite Samsung selling twice the number of smartphones.
Samsung Wants More Money
Google doesn't really care if Android device makers lose money selling cheap Android phones or tablets. Google can still make money from low-income smartphone users through advertising. Samsung knows this. The Tizen OS is Samsung's path towards the high-margin advertising and app downloads revenue streams which Google and Apple currently enjoys.
The Samsung management is frustrated that Google makes more money from Samsung's hard work. Profit margins from selling hardware are under pressure from intense competition among OEM firms.
Samsung can only insure its future by controlling both hardware and software components of its smartphones. Apple's walled iOS kingdom cannot be replicated. However, Google's advertising-centric approach is a business model that Samsung can easily imitate.
The Tizen OS is supposed to let Samsung gradually wean itself from Android OS. It's the key towards Samsung owning its own app and advertising ecosystem. Unfortunately, Intel has not yet quit its semi-quixotic campaign to win Android device OEMs. Intel believes it can force-feed x86 chips to Android phone and tablet manufacturers.
Samsung is embarking on a solo mission for Tizen. Intel has another reason to be not too cooperative. It cannot risk aggravating Google. The server division is Intel's fattest cash cow and Google is one of the biggest clients for Xeon processors.
Conclusion
Samsung will find it very hard to make Tizen a serious alternative to Android OS without Intel's full suppport. Unfortunately, Intel's lucrative server business relationship with Google is a strong reason why Krzanich is in no hurry to fast track its contribution to the Tizen initiative.
Google's public unveiling of its IBM Power 8 server board is a strong reminder to Intel. High-margin x86 Xeon processors are inside Google's server farms. It is unlikely that Intel will risk offending Google. Intel won't be able to subsidize its mobile chips campaign if the server revenue stream gets weakened.
Yes, supporting Samsung's Tizen OS platform will not require contra revenue on the part of Intel. Samsung will shoulder most of the subsidies to make this operating system successful. Qualcomm inside the Samsung Z is a good sign that Intel values its server chip business over its mobile efforts.
I am changing my opinion that Tizen is a viable Plan B for Intel's mobile strategy. Intel is better off keeping itself on the good side of Google.
Intel is a Buy. Anything that keeps the server division safe is a positive development. Intel won't be able to sell many of its new Xeon E7 v2 server chips if Google gets displeased.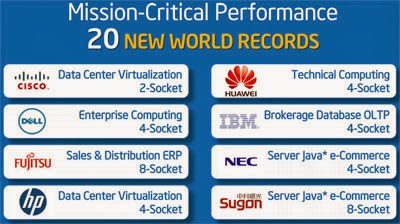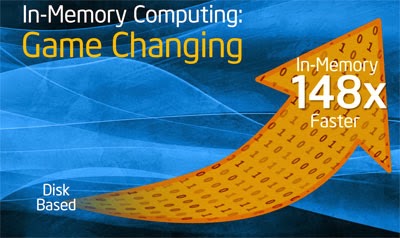 Source of Images: Intel
Disclosure: I am long INTC, GOOG, AAPL. I wrote this article myself, and it expresses my own opinions. I am not receiving compensation for it (other than from Seeking Alpha). I have no business relationship with any company whose stock is mentioned in this article.
Editor's Note: This article discusses one or more securities that do not trade on a major U.S. exchange. Please be aware of the risks associated with these stocks.