Growing concern over China's slowness to implement a more flexible exchange rate has ETFs and the markets down slightly in early trading.
According to the ETF Dashboard, fearful investors are taking haven in metals ETFs. The fastest mover so far today is the Market Vectors Junior Gold Miners (NYSEARCA:GDXJ), which is up 1.5%.
click to enlarge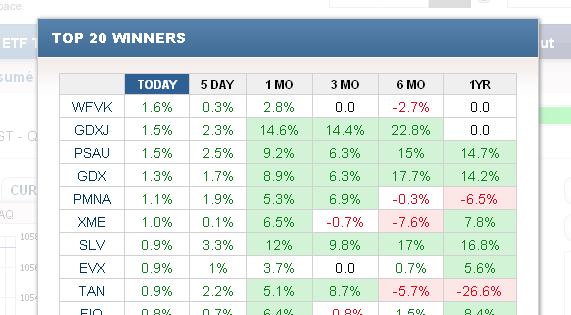 Treasury Secretary Timothy Geithner is expected to tell Congress today that China has been dragging its feet on a promised currency intervention. This could lead the United States to take action against the country, disrupting trade and potentially causing problems in the credit markets, too. China is one of the largest owners of Treasuries. WisdomTree Dreyfus Chinese Yuan (NYSEARCA:CYB) is up slightly this morning; in the last month, it's up 0.5%.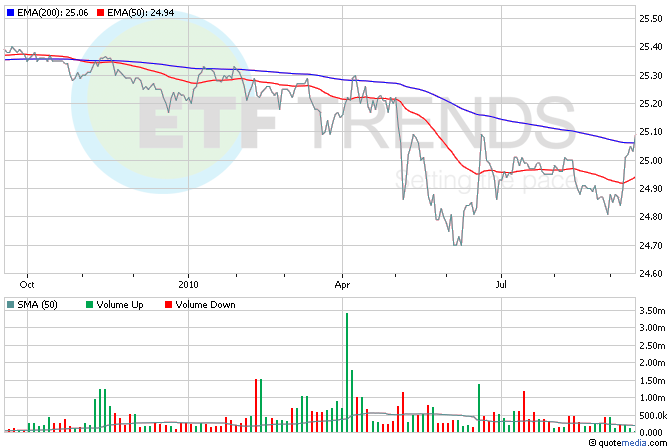 Although FedEx (NYSE:FDX) reported that its first-quarter profit doubled, the shipper said it will slash 1,700 jobs to cut costs in its trucking business, which is a money loser. Despite the cuts, FedEx raised its full-year forecast, which fell short of expectations. iShares Dow Jones Transportation (NYSEARCA:IYT) is down nearly 1% this morning; FedEx is the largest holding in the fund, with 10.6% of the weighting.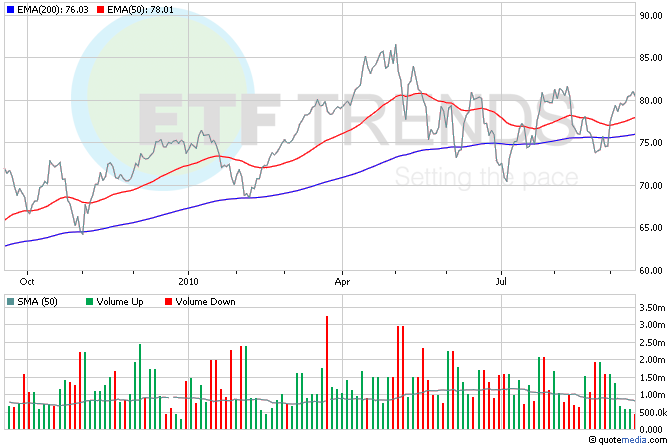 Neither inflation nor deflation appear like they're going to be much of an imminent problem: while wholesale prices rose in August, excluding food and energy, prices stayed flat. The overall Producer Price Index rose 0.4% last month; sans food and energy, it rose 0.1%. Energy costs were the driver: gas prices rose 7.5%; heating oil prices rose 7%. United States Gasoline (NYSEARCA:UGA) is down a full 1% this morning; in the last month, it's up 2.7%.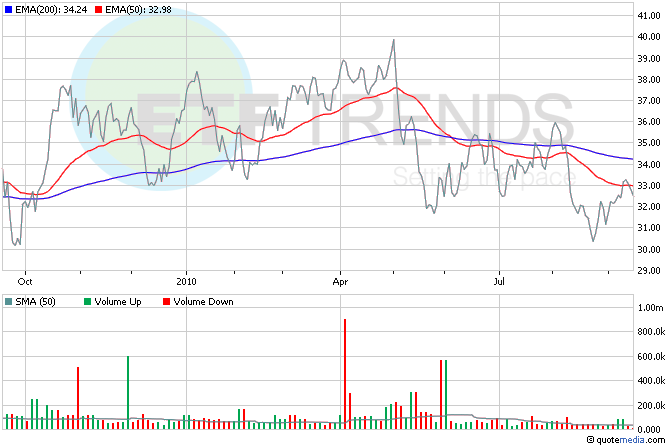 Disclosure: None