Unlike more boring/traditional businesses that trade on simple multiples of income, speculative industries like software or pharmaceuticals are valued based on estimates around the potential for future sales. Today, I am going to take a dive into Arena Pharmaceuticals (NASDAQ:ARNA).
This lack of certainty goes both ways and, in my experience, invites highly promotional people touting that they will surely have huge sales in the future, if only you give them your money today! It's easy to make a promise, hard to deliver!
My last pharma report on Provectus (NYSEMKT:PVCT) highlighted management's track record of value destruction and their claims that appear inconsistent with reality. PVCT stock declined -72% since my report a couple weeks ago, after being halted.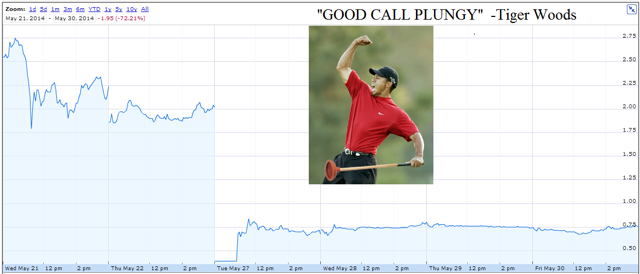 Provectus stock chart post my last report: Down -72% in a WEEK
Arena Sales Data is Already In: -80% Worse than Expectations
Arena's valuation is not being driven by a speculative new unapproved drug, it has ALREADY released its drug. I estimate Arena spent $1.0 BILLION developing Belviq, and after a year of sales data, the results are in: -80% WORSE than launch expectations: hitting less than $30mm gross sales for 2013, vs. $150mm expectations.
The problem appears to be that weight-loss drugs in general are a tough sell, based on their limited efficacy and numerous side effects. Furthermore, Belviq appears to have some of the worst health risks and worst efficacy in the market. There is no "miracle pill" today that can override poor diet and exercise habits that lead to obesity. Belviq reminds me of a hilarious MadTV sketch for "Cholestra" being brutally honest about the marginal benefits its product offers with "10% less anal leakage".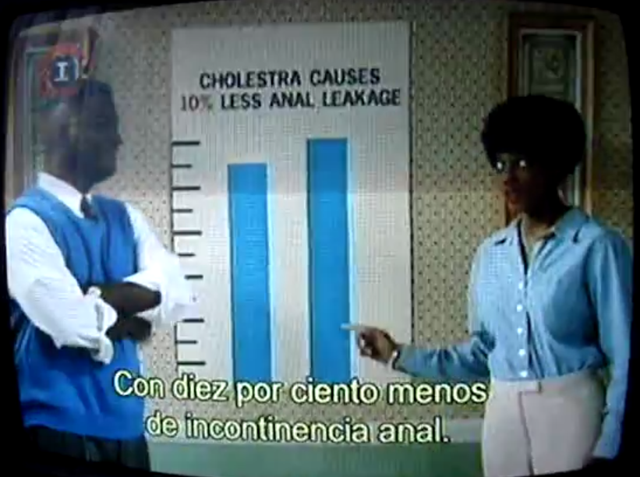 Belviq reminds me of a MadTV Satire: Brutally Honest Ad about a Product with Marginal Benefits
Competitor Vivus, Inc. (NASDAQ:VVUS), with what appears to a more effective product, Qsymia, at nearly half the price, also launched a year ago, but has had its stock decline -80% to a more appropriate valuation given the market opportunity. Why has Arena's stock stayed buoyant during this time, despite the results well below expectations, in addition to numerous red flags I highlight in this report?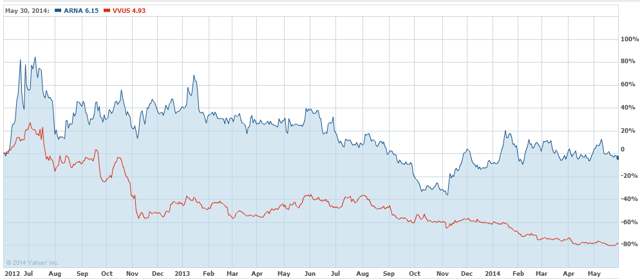 Competitor VVUS's stock has declined 80% to sync with the disappointing market opportunity for obesity drugs
Arena Stock Setup to Decline -80% to Current Fair Value
I think Arena Pharmaceuticals stock is set up to decline by -80%, and the situation appears to be getting worse. ARNA's multiple red flags and risks span the gamut, including an undisclosed law enforcement investigation (full document below), while multiple insiders are dumping their stock, enormous insider compensation, over $1.2 BILLION in LOSSES (so far), an ongoing lawsuit making fraud allegations, "reduced confidence in the data" regarding cancer incidence in rats, and imminent serious competitive risk to its only material source of revenue. My price target, using generous assumptions, is $1.23 per share for -80% downside. With a new formidable competitor entering the space and competitor data indicating the overall market is smaller than expected, I do not think things are going to look better soon. Given multiple potentially catastrophic risks, longer term I would not be surprised to see the shares of ARNA get completely wiped out.
All issues explained with supporting documentation included, cited and linked.
1. Per SEC FOIA document, ARNA faces a current undisclosed law enforcement investigation. Full document included below. How long has this been going on? Why hasn't management disclosed this to shareholders?
2. ARNA management and insiders have been simultaneously dumping their stock in the open market together. What does this tell you about the investigation? How is this fair?!
3. Essential document alleges fraud, undisclosed cancer risk in lab rats and "reduced confidence in the data" for ARNA's primary drug. While cancer risk in rats surfaced in 2010, it is even worse than investors know, the entire document exposes much more information than just questions around cancer risk disclosure, and is a MUST-READ. Furthermore, I think any management team who honestly believes evidence of cancer risk, requiring special meetings with the FDA, is not material to investors should be immediately flushed from the market.
4. Belviq appears to have weak efficacy (3.6%+ weight loss vs. placebo) and numerous side effects (valvular heart disease, hallucinations, painful erections, prolactin: man breasts, etc.): was unable to get approved in the EU: "benefits of Belviq did not outweigh the risks".
5. ARNA's only material revenue, Belviq, faces imminent competition from a superior competitor, Orexigen (NASDAQ:OREX), with a superior drug, partnered with a superior global marketing partner 3X larger than Eisai. Sales of Belviq have already disappointed investors, but I believe, are about to disappoint further.
6. I believe ARNA has one of the worst and overpaid management teams in pharma: having lost $1.2 BILLION (so far), with shares outstanding increasing 2,200%.
7. Despite this embarrassing track record of amazing losses and under-delivering on expectations, named executives alone collected over $61 MILLION in compensation, while the stock has declined by 2/3rd since its IPO.
8. I believe ARNA's only source of revenue (Belviq) has a real possibility of being removed from the market entirely, while "the required post-marketing safety trials are behind schedule". Belviq now has, at most, 12 years left on patent, even if you assume if it receives an extension to 2026.
9. Investors caught in the hype of "a way to play US obesity" have clearly not calculated the math of ARNA's reality, and are dramatically overestimating the size of Belviq's potential market.
10. Given Arena's sky-high valuation and weakening sales momentum, I don't see any support for the stock until it reaches more appropriate valuation levels like VVUS, down -80%.
11. The stock is already down -50% from its latest high, while exhibiting a classic "downward wedge" chart pattern, breaking down with lower highs and lower lows, indicating the stock is breaking down with further near-term share price weakness.
"Truth is the only safe ground to stand on."
1. SEC FOIA Document: ARNA Subject of Undisclosed and Current Law Enforcement Investigation
a. Full document HERE

b. Per my discussion with an SEC employee and a securities lawyer, 7(a) exemptions are for current law enforcement investigations. Arena was previously investigated between 11/15/10-3/6/12 for, I believe, the rat tumor disclosure debacle, which tanked the stock from over $6 to approximately $1 per share. Will this be a repeat performance?
c. What we know is ARNA insiders have a history of facing allegations about not disclosing material facts to shareholders, publishing incorrect SEC filings (see 8K example below), and this could be yet another example, in my opinion.
d. In case you think this 7(a) exemption doesn't mean there is a current law enforcement investigation, see this detailed explanation with more examples: "Why FOIA 7(a) Exemptions Indicate a current law enforcement investigation"[1]
e. How are ARNA executives and insiders behaving in response to this law enforcement investigation? Surely, they must be aware of it?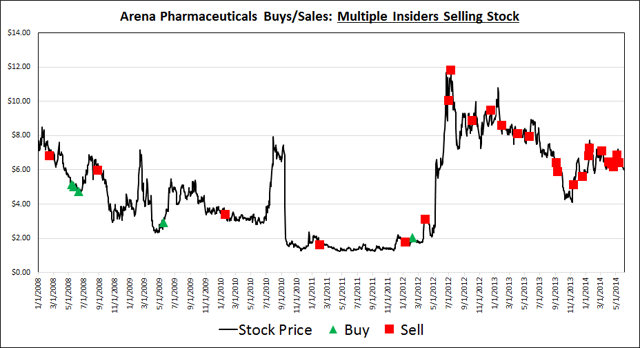 2. Multiple ARNA Insiders Simultaneously Selling Their Stock: "Don't Listen to What People Say, Look at What They Do"
a. Considering there is a current investigation and ARNA stock has already gone from >$11 to $6, the continued selling is striking. There have been zero recent open market insider buys at ARNA - given management's excessive compensation package and the supposed blockbuster potential of Belviq, why are insiders only selling their stock?
b. If the law enforcement investigation(s?) overlaps these stock sales, I do not think it is fair ARNA insiders are selling their stock to oblivious public market shareholders given the informational advantage they have. These sales appear to be pursuant to 10b5-1 plans (preset trading plans) - when were they set up? Was it before or after the apparently ongoing law enforcement investigation commenced? Some plans appear to go back to 2008. While ARNA shareholders have no idea what is going on, ARNA insiders are voting with their checkbook and selling their stock together in size. Do you think this is fair?
c. Also notable, per CapIQ, ARNA insiders own <1% of ARNA stock directly (aka: very little) with minimal open market stock purchases so, in my opinion, their sales are even more interesting, since they clearly feel uncomfortable owning even a small amount of ARNA stock.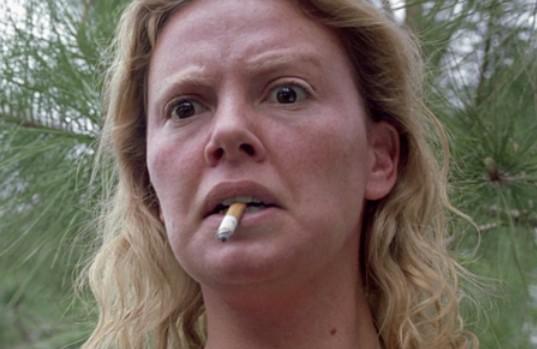 PumpStopper imaginary "selfie" taken upon piecing together the ARNA puzzle
(Picture source)
3. CRITICAL LAWSUIT: "Questionable" Lack of Investor Disclosure, Fraud Allegations, and MUCH more
a. I believe that Arena management has a consistent pattern of overpromising and under-delivering, while being less than fully transparent with investors.
b. Unfortunately, the Arena story only gets worse, with fraud allegations and questions around clinical data manipulation.
c. ARNA Management Allegedly Decides Evidence of Cancer in lab rats is "not material to investors": A small part of this story has been told in the past, but the full story has never been covered in detail before this report. While management's lack of disclosure about cancer risks in the lab is the key issue here, there is much more. You really need to skim pages 3-9 of the following document if you are invested in ARNA. If you have time, I also believe the earlier amended complaints one and two are worth reading.
i. Direct quotes from ARNA lawsuit allegations (emphasis mine):
1. "…the ongoing fraudulent scheme described in this complaint could not have been perpetrated over a substantial period of time, as has occurred, without the knowledge and complicity of the personnel at the highest level of the Company, including the Individual defendants" [2] (including Jack Lief, Robert E Hoffman, Dominic Behan, William R. Shanahan, and Christy Anderson.)
2. "failed to disclose to investors that by that time defendants knew that a key long-term carcinogenicity study on rats designed to approximate the lifetime of human use, indicated that lorcasesrin caused mammary, brain, skin and nerve-sheath tumors, including lethal, malignant mammary and brain tumors. Prior to March 2008, Defendants learned of these negative results and in March 2008 defendants reported them to the FDA but not to the public."[3]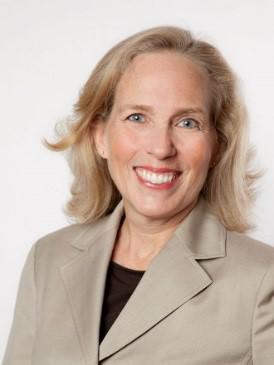 Christy Anderson, VP of Loracarsin, 2009 - "we have favorable results on everything we've compiled so far"[4] (3d communications picture)
3. "on a September 17, 2010 conference call, Defendant Jack Lief, CEO, admitted that he knew about the cancer results in the rats, immediately discussed them with the FDA, but did not disclose it to investors because he did not think it was "material" information. Lief's position is absurd. Lief's immediate reaction to bring the rat carcinogenicity to the FDA's attention is evidence that he realized it was material information."[5]
4. "Further, Defendants were aware that the final Rat Study update to the FDA mysteriously changed from prior updates in a very important way. . This change was a significant concern for the FDA."[6]
5. "Moreover, the Rat Study data that Defendants submitted with the NDA changed yet again from the data first discussed with the FDA in April 2008, which further reduced confidence in the data."[7]
6. "Defendants manipulated rats by implanting hormone replacement pellets in hopes of obtaining more favorable data"[8]
7. Apparently in a meeting in 2006/2007: "CI [confidential informant] 3 told Unett the tumor findings "still have to be addressed to the FDA and investors," who were going to "take a poor view of where the data stands." According to CI 3, Unett concurred and responded that based on what he had learned at meetings with Arena executives, "the last thing they (Arena executives) want to do is raise awareness about them"(tumor findings).[9]
8. "a former colleague who was working in Arena's Molecular Biology Department and who told CI [confidential informant] 6 that there was "data which found cancer in the mice" and that "they (Arena management) did not want anyone else to know about it."[10]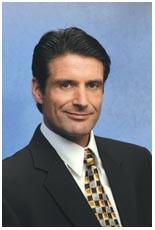 Dominic Behan, Co-founder and Chief "Science" Officer:
"animal studies" provided "a lot of visibility on our safety associated with Lorcaserin"[11] 3/2009
(San Diego Source picture)
ii. Over the class period (3/17/2008 through 1/27/2011), ARNA issued stock to investors for over $84m in proceeds. Then ARNA stock imploded, falling from ~$7 in early 2008 to $1.65 in early 2011, a loss to shareholders of -76%.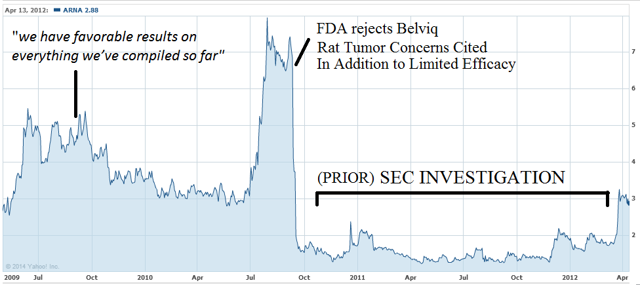 (Yahoo Finance chart, with my commentary)
d. The lawsuit is apparently ongoing in appeal, after recently being dismissed. Though the facts presented to-date have been unable to meet the standards for punishment from a court of law by proving strong inference of scienter ("a mental state embracing intent to deceive, manipulate, or defraud"), I believe the promotional behavior of management during this period is consistent with an overpromise/under-deliver theme. I believe a company trading at a super high valuation needs to hold itself to a much higher standard than "Not deliberately intending to defraud"! How can you confidently invest if the management of a company can't be trusted to honestly tell you what is going on?
i. There is considerably more shocking information here, but in the interest of covering the rest of the overwhelming amount of bad stuff at ARNA, I will stop here and post the amended complaints 1, 2 and 3 for you to read. If you own stock in ARNA, you owe it to yourself to at least skim these documents.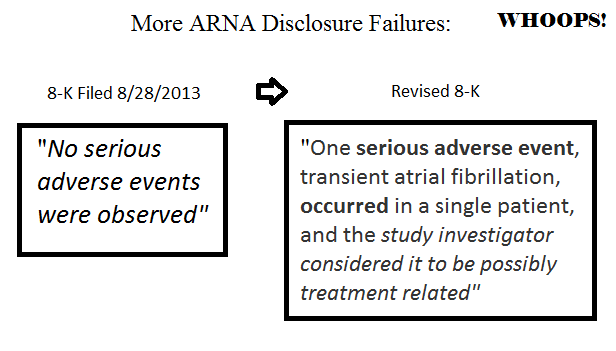 (Built by me, with quotes from ARNA SEC filings)
e. "But Wait! You Also Get!" MORE ARNA Questionable Drug Disclosure Issues!
i. Given the above disaster, perhaps disclosure is a problem ARNA shareholders don't need to worry about anymore? WRONG.
1. Recently, ARNA management put out a positive press release and 8k 8/28/2013 about small-scale tests on speculative early-stage compound APD811, which included the statement:
a. "No serious adverse events were observed"
ii. Only problem is management failed to initially disclose one of the patients experienced a serious heart problem. Less than 24 hours later, ARNA management was forced to recall that press release and refile the 8k as:
1. "One serious adverse event, transient atrial fibrillation, occurred in a single patient, and the study investigator considered it to be possibly treatment-related."
2. How could that possibly be confused for "no serious adverse events"?
iii. Considering the legal history, how could the CEO and CFO not be reviewing their own SEC documents before publicly filing them?
1. If the CEO and/or CFO reviewed this filing before publication, who saw it afterward and blew the whistle for them to change it? How could the CEO/CFO not know about "possibly treatment-related" adverse events in their own drugs?
2. Considering ARNA is still dealing with the legal fallout from the lawsuit above alleging "recklessly or negligently failing to maintain effective accounting and internal control policies and procedures…."[12], I think this kind of incompetent bungling is inexcusable.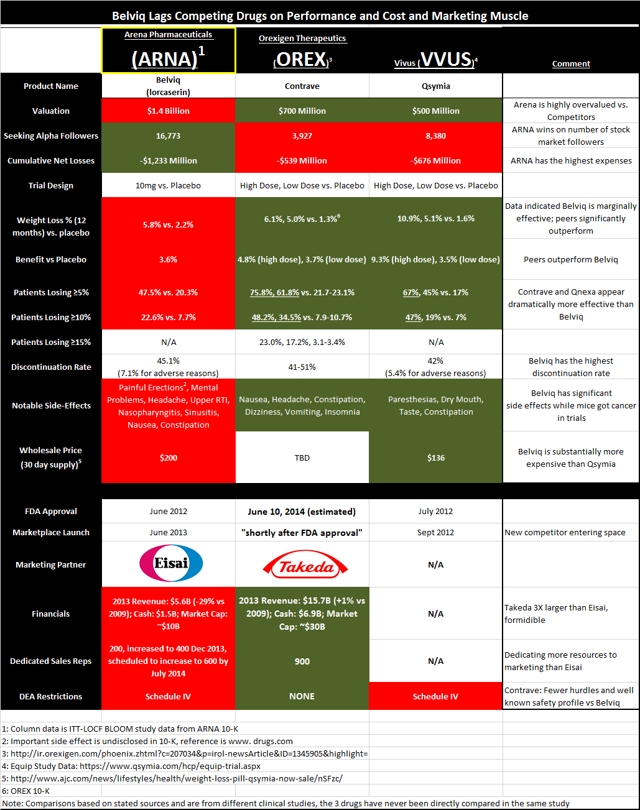 4. Belviq At Risk - Imminently Facing Superior Product with Superior Sales Force
a. Even if undisclosed law enforcement investigations, management honesty questions, and insiders dumping stock don't bother you, the fundamental investment case for ARNA and Belviq is still terrible. Belviq is ARNA's only meaningful source of revenue. OREX's apparently superior Contrave/NB32 is likely to be approved June 10th, and to hit the market in a matter of months (likely Q3) with global juggernaut Takeda as its marketing partner.
b. Two key issues for any drug's success are: 1. Perceived efficacy and safety of the drug and 2. The sales organization pushing the drug to the doctors. Since the sales effort is often more important (VHS vs. Betamax, etc.), that is where we will start.
c. Takeda's sales force will dominate Eisai: Even ardent ARNA bulls complain about Eisai's failures. From the latest Bevliq Discount Card bungle, to unrealistic sales estimates, to lack of established sales force and slow response to lagging sales, I believe it is clear Eisai has disappointed ARNA shareholders repeatedly on multiple levels. However, I don't think many investors have looked into the round 1 knockout that will be Takeda vs. Eisai. In many ways, the coming matchup of Eisai vs. Takeda is similar to an MMA match between Danny DeVito and Dolf Lundgren. It doesn't take a genius to figure out how this will end…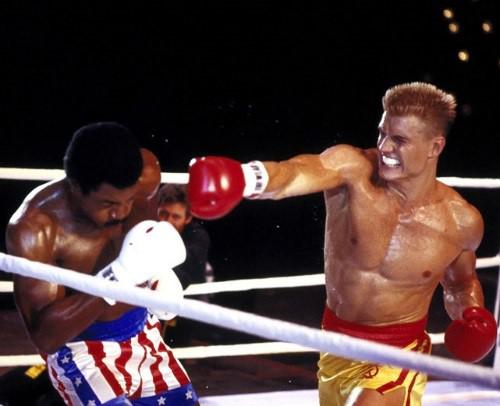 Will Takeda Dominate Eisai? (picture credit to Paramount Pictures)
i. Eisai Belviq Sales Team: Started with just 200 reps, increased to 400 reps after missing sales estimates, very recently increased to 600
ii. Takeda North American Sales Force: 2000 reps, and has stated it will start out immediately with 900 reps for Contrave
iii. Eisai 2013 Revenue: $5.6b (-29% from 2009)
iv. Takeda 2013 Revenue: $15.7b (1%+ from 2009 and 280% larger than Eisai)
v. Eisai Cash on Hand: $1.5b
vi. Takeda Cash on Hand: $6.9b (4.6x more cash with more stable business)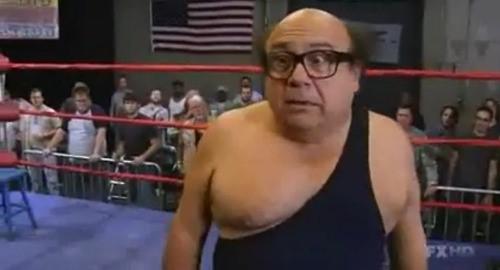 Eisai scared and looking weak? (picture credit to fxx)
d. Unfortunately for Eisai and ARNA, the reality is even more lopsided than the numbers imply. Takeda's sales force is not just larger, but also vastly more established in the weight-loss market than Eisai. Takeda already sells the $1b+ blockbuster drug Actos for diabetes. Given prevalence of diabetes with obesity, Takeda's sales force already has the "in" with tens of thousands of doctors working with obesity in the US. In contrast, fully half of Eisai's Belviq sales force was just brought on a couple months ago.
e. Furthermore, Takeda's Actos just went off patent, so the Takeda sales force is hungry with spare capacity and is probably already discussing Contrave with their network of doctors.
f. Takeda appears to have a much larger, more established, more experienced, hungrier, higher-quality sales force, backed by a company ~3x larger with nearly $7b in cash. Also, Takeda gets the benefit of learning from the numerous mistakes of VVUS and Eisai, as well as starting with greater obesity drug market awareness and greater insurance coverage of obesity drugs in general. As Peter Thiel says, "First to Market" Doesn't Matter, "Last to Market" is what you want! Furthermore, Takeda knows for future partnerships (a goal of the company), it must prove its marketing muscle with Contrave to impress future potential partners. Clearly, I believe Takeda will spend and do whatever it takes to dominate Belviq. Eisai has shrinking sales, and has repeatedly dropped the ball on Belviq.
i. Is it telling that when Takeda was shopping for an obesity drug, it chose OREX's Contrave and not ARNA's Belviq?
ii. I wouldn't bet on Danny DeVito in a UFC fight.
g. Contrave will relegate Belviq to "Also Ran" status: A deep statistical and scientific comparison is beyond the scope of this report. However, context is necessary to understand the dimming prospects for Belviq, and the basics are easily understood.
i. First of all, VVUS's Qsymia is considered the more effective drug than Belviq in practice. Doctors' survey confirms this[13], the data confirms this, and if you call doctors who specialize in this niche, you will likely hear this as well. I strongly recommend you go get on the phone right now and call some doctors if you have thousands of dollars or more at risk in ARNA. However, a problem with VVUS's Qsymia is birth defect risk, and as a result, many doctors prescribe Qsymia only for men, or women where pregnancy is not an issue. The resulting complicated sales pitch and lack of a dedicated marketing partner, as well as being the first drug to market (and REMS restriction) have led to disappointing sales for VVUS's Qsymia (and ARNA's Belviq too). Don't forget Qsymia is nearly half the cost of Belviq also.
h. Belviq vs. Contrave for other applications
i. First, Contrave is a sustained-release combination of two drugs: Bupropion (approved in 1985) and Naltrexone (approved in 1984). These have been approved for decades, and doctors already have experience and knowledge of them, which is a benefit relative to Belviq (a new compound), whose "exact mechanism of action is not known", with much less safety data available.
ii. Second, Contrave's Bupropion has been used for depression for many years, and ~60% of obese patients are depressed or exhibit depressive symptoms. In trials, not only was Contrave shown to help patients lose weight, but unsurprisingly, it helped their mood (which should help them maintain the positive life choices necessary to keep the weight off).

(BofA/ML OREX Initiation 10/8/2010)
1. Also, many obese patients are already on Bupropion, so just moving them to Contrave (which contains Bupropion) should be a much easier and safer decision for doctors, than adding Belviq, with unclear drug interaction consequences for whatever other drugs an obese patient may be taking for their health concerns. This is a slam dunk for doctors.
iii. Unlike Belviq and Qsymia, which are DEA Schedule IV, Contrave is apparently NOT a controlled substance with abuse potential, so doctors should be more likely to prescribe it for that reason too.
1. Perhaps more importantly, since Contrave is likely to be the only drug of the three obesity drugs that is not "scheduled", it can be sampled, in addition to being marketed through Takeda's currently dominant cardio-metabolic sales organization. This will likely be a HUGE advantage.
iv. Contrave has shown particular promise so far for patients with diabetes or pre-diabetes. This is why OREX has Contrave in Phase III trials for diabetes indication (which could be a game changer for Contrave). Diabetes and pre-diabetes is not only common in obese patients, but is a huge health risk while more than 80% of diabetics are overweight. For any obese patient with diabetes or diabetes risk (a huge portion of the market), Contrave should be the dominant choice.
v. Contrave should be viewed as the safer alternative by doctors. Contrave's components have been used for decades. You can argue, but the fact of the matter is Belviq was not approved in Europe and Switzerland for cancer and heart risk concerns, while Contrave approval in Europe is a high probability, despite a stricter regulatory environment than the FDA.

(BofA/ML OREX initiation 10/8/2010)
vi. Any doctor or patient who prefers a drug with a longer history of safety, facing diabetes risk, depression concerns, or issues with taking a controlled substance should all go to Contrave easily. For the patients where efficacy or cost is of primary importance (in men, or women without pregnancy concerns) Qsymia should remain the drug of choice, in my view.
vii. This leaves Belviq a smaller potential market, where it will again be constantly forced to compete with drugs marketed by Takeda's superior sales force and VVUS's 150-person team.
viii. If VVUS does not land a marketing partner soon and Actavis's push to bring a generic version of Qsymia is successful, this will be even worse for Belviq. Belviq would then be forced to compete with a version of Qsymia that would be less than 1/5th the price.
ix. Lastly, the entire recent batch of "obesity drugs" have been a "Big Flop", as both market penetration and drug sales have been a fraction of expectations, while continuing to disappoint. Clearly, the market penetration has been weak and the competition is about to increase dramatically. I think investors valuing ARNA at $1.4B are obviously overstating the market dramatically for a drug with a short life until patent expiration, and haven't analyzed the math.
i. VVUS has been a failure of a stock, but its drug is generating substantial sales, even with a challenged internally-driven marketing effort. With a new CEO and shareholders in charge, VVUS should sign up a marketing partner for Qsymia. While the financial terms are unlikely to be fantastic to VVUS, this renewed and focused marketing plan will certainly be a dramatic improvement relative to how Qsymia has been marketed in the past, and is a negative for Belviq.
j. Furthermore, expect Takeda to start basic advertising work and doctor education prior to the launch of Contrave, so the impact of this is likely to be felt before Q3 2014 (i.e.: very soon), when Contrave is formally available. Since Eisai and Belviq have a few short months before Takeda takes their lunch money, it makes the recent Eisai coupon card failure even more inexcusable, as the clock is ticking.
k. IT ACTUALLY GETS EVEN WORSE! Now Novo Nordisk has also applied to enter the obesity drug market with Liraglutide. "Victoza" is already approved for diabetes and selling at $2b annualized revenue run rate, while testing has shown patients losing 8% of their body weight, apparently making Victoza another obesity drug to have better efficacy than Belviq. The drug is already known by doctors, some apparently already prescribe it for obesity off-label, and with years of use in diabetes, Liraglutide safety has already been established. Most importantly, Novo Nordisk is 300% larger than even Takeda, making it 1,000% larger than Eisai!! How can Eisai's failing marketing team and disgruntled, underpaid, sales force possibly compete against two of the largest pharma companies on the planet selling what appear to me to be superior drugs?? The combo of both Novo Nordisk and Takeda ganging up on the failing Eisai is not going to be pretty…
5. Belviq: a "Big Flop", Questionable Efficacy, Serious Risks, and Non-Zero Chance Belviq Gets Pulled From The Market Entirely
a. Belviq Sales Have Been A "Big Flop", -80% lower than launch expectations: In May 2013, Eisai CEO stated he expected $200m in sales over the next 9 months (by 3/2014). A few weeks later, Eisai exec Lionel Coates stated he was hoping for "over $150m" in Belviq sales in 2013. A few weeks later, ARNA CEO, Jack Lief was quoted as stating the $150m number would be "conservative" at the 2013 ARNA shareholder meeting. Shortly after launch, it was obvious the product was not selling well, so some analysts lowered Belviq sales estimates to $70m.
i. For 2013, Belviq generated… (drum roll please)… ~$30m in gross sales for 2013, missing its $150mm public target by approx -80%. A "Big Flop"
1. This is after ARNA has lost >$1.2 BILLION to-date, primarily to develop this failing drug.
ii. Eisai has doubled the sales force, doubled print advertising spend since October 2013, coverage of insured lives has gone from 30% to 50%, it put print ads in People, Sports Illustrated, Oprah, Cooking Light with 15-day free coupon for the drug, and it seems to be pushing as hard as possible. Despite all of this, Belviq continues to disappoint versus expectations.
iii. For the last quarter, Oppenheimer estimated $4.1m in Belviq royalty income, but ARNA only received $2.4m. A "Big Flop".
b. Why? There are many reasons, but primarily, Belviq just doesn't work that well while doctors and practitioners speak out against Belviq's risks.
i. "There are so many bad side effects reported that it is scary." "Both the University of California's Wellness Letter and Consumer Reports have published critical reviews that would discourage just about anyone but the most desperate from taking it".
ii. Some of the more notable critics include Senior Doctor Sid Wolfe, in the British Medical Journal. Two doctors from Dartmouth wrote in peer-reviewed JAMA Internal Medicine. Consumer Reports spoke out publicly three times. The FDA itself said: "The efficacy of Lorcaserin (Belviq) is not impressive." Huffington Post and UC Berkley Wellness are also very critical of Belviq.
iii. "In almost all cases, the weight loss was slight, and the weight was regained after the trials."
iv. "[T]he FDA said lorcaserin met one of the agency's effectiveness standards "by a slim margin" and failed another. FDA said the amount of weight loss seen among patients taking lorcaserin was "relatively low".[14]
v. The reality is with Belviq, weight loss could be minimal to zero for many people, while many patients regain much of the weight, and the potential risks can be severe. Furthermore, "The exact mechanism of action is not known" with Belviq, so the honest reality is nobody knows exactly why or how it does(n't) work, and the very long-term effects are still unknown.
c. For some reason, ARNA investors don't appreciate that the "likelihood of a blockbuster weight loss drug with 3% placebo adjusted should be considered remote"[15], let alone one which is potentially dangerous, doesn't work for many people, and is expensive.
d. In contrast to Belviq's risky ~3% placebo-adjusted weight loss, Kellogg's Special K cereal commercials claim to help people lose 6 lbs in two weeks, without risk of "painful erections" or "hallucinations". Personally, I would stick with the cereal.
e. Investors underestimate the risk Belviq gets pulled by the FDA: Belviq was only approved by the FDA under the requirement additional studies be done on various risks. If these studies or more user data turn up serious heart or other risks, I believe ARNA and Belviq could be "Fen-Phen'd" and head towards $0.
i. This is clearly not an impossibility given the tumor risks and heart valve risks raised during trials and highlighted by the EU in their rejection.
1. "Belviq, the drug causes a 16 per cent increase in heart valve damage, with a weight loss benefit of just over 3 per cent compared to those taking a placebo."
2. "You're going to have to do more studies. In the United States they said, well that's a problem but let's just put it on the market and find out afterwards... in other words, experimenting on the entire population in this country. Not a good idea."
3. "In our view, approving the drugs for marketing without more definitive evidence [of heart safety] is an unnecessary gamble," wrote the editorial authors Dr. Steven Woloshin and Dr. Lisa M. Schwartz of the Dartmouth Institute
4. Given ARN's track record of over-promise, under-deliver, we are not surprised to learn "the required post-marketing safety trials are behind schedule."
ii. Sid Wolfe, director of Health Safety Group, has 40 years of experience in his role, and has publicly spoken out against Belviq several times because of serious risks and minimal usefulness.
1. "When this drug Belviq was in clinical trials before it was approved there was an increase in heart valve damage not quite statistically significant but a big increase causing worry on a lot of people's parts including our own."
2. "Fen-Phen, was taken off the market because it caused heart valve damage and it's in the same chemical class and, unlike Belviq, when 'Fen' (fenfluramine) was going through its clinical trials there was no heart valve damage."
3. "Fen-Phen, like lorcaserin, was a "serotonin agonist", and affects the brain and central nervous system in similar ways."[16]
iii. Dr. Sanjay Gupta said on CNN, "the thing about a lot of these diet pills in the past, including the ones from more than a decade ago, they're on the market for a while, the side effects get more amplified you see it in more people, then they get taken off the market."
iv. There is tremendous historical precedent for similar situations. Not just "Fen-Phen", but global pharma juggernaut Abbott Labs's disastrous Sibutramine in 2010, Aminorex, Rimonabant, Sibutramine, etc.
v. Given both Europe and Switzerland's agency "Swissmedic" turned Belviq down and the FDA already shot down Belviq once, I believe there is a very real chance the required additional studies result in Belviq getting removed from the market. The way Belviq was approved, with restrictions and follow-up studies, creates more risk, and there are many pharma stocks without wipe-out risk. I am not saying this will happen tomorrow, but ARNA investors should be prepared for this kind of potential downside if they invest in ARNA, because it has happened before (ex. Phen-Fen) and could easily happen again.
6. ARNA Management and Board: Paid $61m for $1.2 BILLION in LOSSES, 2,200%+ dilution, Board has track record presiding over alleged fraud and shareholder losses
a. Is ARNA's management and board the worst in all of pharma?
b. Investing, at its core, is simply trusting your money to a team of people you believe will create shareholder value for you over time. Even excluding the lawsuits and fraud allegations, the team at ARNA has created a financial disaster for over a decade straight, with repeated failure and some questionable ties to an alleged pharma fraud and blowups. In my opinion, ARNA management and board are truly some of the worst-quality executives in the world at building shareholder value.
c. As founders, Jack Lief and Dominic Behan have been at ARNA since its 2000 IPO at $18/sh. During their 14-year reign, ARNA stock has fallen approx. -65%, losses now top -$1.2B, and shareholders have footed the bill with brutal dilution, as shares outstanding have ballooned 2,200%. Shares outstanding have grown from ~10m to the current 220m shares out, but why should insiders care? They barely own stock, most given to them in options and stock grants by the board. (Not stock bought with cash out of THEIR pockets!)

ARNA -$1.2 BILLION (so far) In Cumulative Losses With Stock Price -65% From 2000 IPO: Impressive!?
d. Serious question: How many groups of people do you know have lost over -$1.2 BILLION dollars without consequence? If I literally flushed hundred dollar bills down the toilet as fast as I could, I don't know if I could burn money faster than these people.

ARNA Share Count Has Increased 2,200%: Shazam Shareholders!
e. Evidently, ARNA management have little confidence in the future of ARNA (insider stock sales with minimal stock ownership), plus a long, impressive track record of spending enormous amounts of shareholder money.
i. So why does ARNA still exist, and how is the current management team still in place?
ii. Answer: They are getting paid a fortune for this "impressive" track record.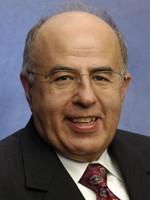 Jack Lief, CEO and Founder of ARNA:
Paid $19m to lose -$1.2 BILLION (so far), only in publicly traded pharma!
Also chairman of comp committee at Mast Therapeutics (NYSEMKT:MSTX)
$21mm total MSTX compensation since 2006
Lief collected ~$750K during this time period
Company burned $146mm FCF on <$2mm of revenue
MAST stock down 90% since 2006 peak
And THIS is the guy running the show at ARNA??
a. ARNA Board: Track Record Presiding Over Alleged Fraud And Epic Pharma Blow-up
iii. Where has the board been with their legal obligation to represent shareholders? Unfortunately, it turns out the board has a pretty amazing track record of failure and capital destruction of their own.
iv. Harry Hixson -- Member of ARNA Corporate Governance Committee
1. Joined SQNM board in 2003
2. As chairman of SQNM board, presided over alleged misreporting of data to FDA and SEC 2008-2009, as well as [27], fraud allegations.
3. Currently, chairman at SQNM and CEO: What was he doing for the 5 years he was on the board BEFORE the alleged misreporting to the FDA/SEC? Where was the oversight to prevent this from happening?
4. SQNM produced roughly -$515mm of free cash flow from 2003-current
5. Hixson has had $10.6mm total calculated compensation during SQNM tenure
6. SQNM share count 13.3mm-116.3mm from 2003-current
7. SQNM stock down 75% from 2003 peak
8. Other SQNM execs made $10s of millions over this time period
9. Sound familiar?
10. Harry has made ~$1.2mm at ARNA so far as a director
v. Randall Woods -- member of Comp Committee at ARNA
1. Former CEO of Corvas International, made $2.4mm at Corvas
2. IPO at $12 in 1991, sold at $3 in 2003 - shareholders say "ouch" to -75% losses
3. Made almost $1mm at ARNA so far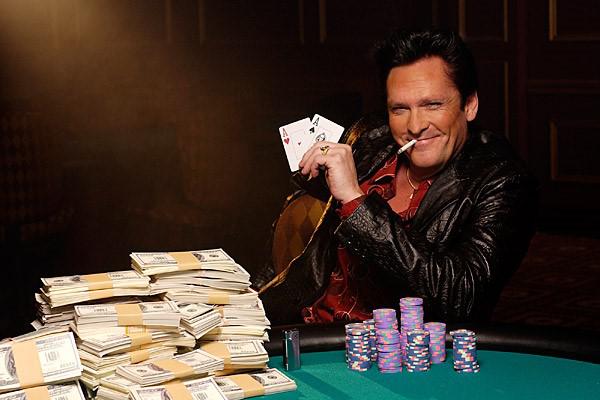 "Look Around the Poker Table; If You Can't See the Sucker, You're It"
(Picture source)
7. ARNA Dramatically Overvalued at $6/share: $1.25 Per Share Fair Value Estimate and -80% Downside
a. ARNA currently has a $1.35b market cap, with optimistic analysts forecasting 2014 sales of ~$40m, meaning ARNA trades at an absolutely incredible 33.75x forward sales estimates (which I believe are too high). This is absolutely crazy, in my opinion, for something with the kind of risks and management issues ARNA has.
b. A leading investment bank I spoke with typically applies royalty valuation multiple to pharma companies of 6x. Belviq, in my opinion, is clearly a lower-quality drug than is typical in pharma given the shorter patent life, the many non-responders, along with unusually high risk of complete failure. Also, an obesity drug like Belviq will clearly require more ongoing marketing spending if sales are even to remain stable, than would be typical for many drugs that cure life-threatening diseases. Furthermore, given ARNA, Eisia, and Belviq's repeated failures and credibility questions, Belviq likely deserves a valuation discount. Being generous anyway and using a 7x (premium multiple) on optimistic analyst estimates for ANRA's 2014 Belviq royalty stream gets a generous $280m value for ARNA's share of Belviq (remember, ARNA gave ~70% of Belviq sales to Eisai as marketing partner). For simplicity's sake, let's say the risk of outright Belviq product removal and the max 12 years (IF it gets the 2026 extension) until patent expiration offset any potential value from ARNA's speculative and early-stage pipeline (likely worthless, in my opinion).
c. ARNA has $220m in cash, but its cash burn is jaw-dropping (remember, it's lost -$1.2 BILLION so far) and ARNA has $73m in "financing obligations" (sale/leaseback), leaving net cash of $150m. ARNA is guiding 2014 for $94m of R&D expense and $33m of SG&A (remember, insiders are getting rich), so according to my estimates, the $150m in net cash only covers ~2 years of cash burn before more equity will need to be raised. $150m in net cash is a lot less than it sounds if you burn $90-100m+ per year. Given ARNA management's history of burning over $1b, with consistent dilution and estimates of continued cash burn, I think this cash is a wash and doubt any of it will be left for shareholders.
d. ARNA owns a ~$50m stake in Tai Gen; we will not apply any liquidity discount to this, but generously value it at the full stated value.
e. This leaves us with an optimistic value for ARNA of $330m, with its unbelievable 220m shares outstanding, that is ~$1.50 per share value. However, this is using generous assumptions, and using more realistic valuations for Belviq gets a lower share price than this. Furthermore, in various credible downside cases (drug gets pulled or has renewed safety concerns, Contrave crushes it, sales decline, ARNA management burn another cool $1B and dilute everyone a la CTIC, etc.) I could see ARNA being a total wipeout.
f. Note this $400m valuation is not as unreasonable as some may state. Both OREX and VVUS currently have better management teams, in my opinion[17], superior drugs, and more credible pipelines of later-stage drugs with higher probability of near-term promise. VVUS is ~$500m and OREX is ~$600m market cap, while ARNA has $1.4B market cap. I see no reason for ARNA to trade at nearly a 3x higher price with all the potentially disastrous red flags and an apparently inferior product and track record. Being generous to ARNA and probability weighting the various outcomes I see listed above, I arrive at my $1.25 per share valuation for -80% downside to the stock once investors wake up to what they own.
g. In fact, a pairs trade of long OREX and short ARNA could be favorable given this huge and unjustified valuation spread between ARNA and OREX. Contrave looks destined to dominate Belviq, and ARNA is clearly floundering, with extremely "questionable" management, in my opinion.
h. Furthermore, ARNA stock looks to me to have been putting in lower lows and lower highs, while it has recently broken down through resistance and exhibiting a classic breakdown of a "downward wedge" chart pattern. The stock is already down to $6 from the recent high of ~$12 and all-time high of $43. ARNA stock has not performed well, and looks set to continue this trend of declining stock price.

The ARNA chart indicates technical stock price weakness to me.
Management Response
I called ARNA and spoke to multiple IR representatives to get their thoughts on issues presented here, and found their overall tone to be uncomfortably promotional as well as inaccurate. When asked directly if there were any investigations into the company, the response was "no open investigation at the moment." The official SEC FOIA REQUEST I received in April above indicates this is incorrect, and I find the discrepancy troubling. When asked about the disclosure and tumor risk lawsuit, the response from the individual we spoke with was that since it was from the past, they had no comment and didn't know the details. When asked about shareholder value, the comment was that they felt everything they did was always for the benefit of shareholders.
Conclusion:
Upon reviewing this report, I realize some may believe it is one-sided, and you may feel it is unfair or not giving ARNA credit. Honestly, though, I spent considerable time thinking of what I could give ARNA credit for, and am struggling. I guess the fact it eventually got Belviq to a point where it has some revenue is worth some credit, but it has been a huge disappointment even to ARNA, and I seriously don't see how this works out well. ARNA's pipeline is all extremely early-stage compounds mostly focused on markets already crowded with what appear to me to be more promising drugs being put forth by more credible and experienced management teams. I estimate ARNA spent nearly $1B developing Belviq, and has underperformed its initial publicly stated sales expectations by over -80%.
In this context, it is very possible ARNA's pipeline could actually have negative value if ARNA management throws more shareholder money at disappointing drugs. Some ARNA shareholders seem to think smoking or addiction have promise, but those are already crowded markets with numerous established competitors marketing effective drugs, and don't forget, Belviq has serious risk questions still. Smokers have higher heart risk to begin with, and there is serious risk, in my view, that Belviq demonstrates unacceptable heart problems when given to heavy smokers. Belviq was barely even allowed on the US market, and could still get pulled if further studies show tumor or heart risks. I believe ARNA management sees the same thing I am seeing, and that, in addition to whatever law enforcement investigation they face, is causing them to see ARNA is overpriced and vulnerable. As a result, they are selling their stock in large quantities, even though the stock is already down dramatically from $11 to $6.
Given my ARNA management concerns, $1.2B in losses (and counting), 10+ years of failure, enormous compensation, disclosure concerns, and overall "pumpiness", I rate ARNA a "STRONG SELL" with a price target of $1.25, -80% down from the current price of $6.
---
[1] Note that management of a company is not necessarily required to disclose investigations, they have some discretion depending on when and to what extent an investigation could be "material", so until management clarifies what is going on here, investors simply don't know.
[2] Page 60 Amended complaint 5/13/2013
[3] Page 2-3 2011 Amended complaint cv-01959
[4] ARNA Conference Call Sept 18, 2009
[5] Page 2, Document 2 case cv-02132
[6] Page 3, 2011 Amended complaint case cv-01959
[7] Page 7, 2013 Amended complaint case cv-01959
[8] Page 4, Document 75 case cv-01959
[9] 2013 Amended complaint cv-01959
[10] Page 7 of 2013 amended complaint cv-01959
[11] Page 32 2013 amended complaint cv-01959
[12] Page 9, complaint document 1 from case cv-02344
[13] Cowen's Survey #3 on Obesity Pharmacotherapy. March 12, 2014
[14] 10/16/2010 Wall Street Journal
[15] Barclays report 10/14/2010
[16] Page 13 amended complaint filed 2013 cv-01959
[17] Based on much lower lifetime losses
Disclosure: The author is short ARNA. The author wrote this article themselves, and it expresses their own opinions. The author is not receiving compensation for it. The author has no business relationship with any company whose stock is mentioned in this article.
Additional disclosure: Please see full disclaimer at www.pumpstopper.com/disclaimer.html
Editor's Note: This article covers one or more stocks trading at less than $1 per share and/or with less than a $100 million market cap. Please be aware of the risks associated with these stocks.