Introduction
The objective of this write up is to qualitatively supplement the collective body of research contributed by Seeking Alpha community. At a high level, my aim is to explain to the readers what Yelp (NYSE:YELP) does and how it generates its revenue. I'm going to refrain from overly emphasizing Yelp's optimistic valuation relative to its FY2014 revenues as other SA authors have written many articles on this topic. However, I do want to point out that with a current enterprise value of approximately $4.28 billion (72 million diluted shares x $65 per share (June 5th 2014 closing price) less its $400 million in cash), it's trading at 11.72 times FY2014 forecasted revenue. It's really hard to make money on the long side paying this type of EV/Sales, especially adjusting for the fact that Yelp has a high absolute enterprise value. Moreover, notwithstanding biotech stocks, which rationally can sport aggressive EV/Sales ratios because the market is betting on its future blockbuster pipeline of molecules, online advertising doesn't have the same optionality upside, unless a company is starting from a very low base.
What Yelp does and how it generates revenue:
Essentially Yelp's goal and mission statement is to connect consumers with great local businesses. As of Q1 2014, Yelp operates in 120 cities. When Yelp enters a city or a defined geography, it hires a community marketing manager that's essentially the key brand ambassador for that territory. This person is tasked with spreading the Yelp gospel and proselytizing patrons in the city to join the Yelp community. Said differently, they must build brand awareness and generate buzz through creativity activities such as hosting events and marketing campaigns.
If all goes according to plan, brand ambassadors create a virtuous feedback loop of establishing and growing a community. This community then writes online reviews and hopefully creates valuable content by sharing their interactions and experiences with local businesses. This usually leads to an increase in web and mobile unique monthly visitors. The larger an audience, especially an engaged audience, the greater propensity there is for Yelp's telesales team to convert unpaid businesses to Yelp advertising customers. Yelp's Vice President of Corporate Communication, Vince Sollitto, discussed the 1-9-90 rules on its Cantor Fitzgerald Q4 2013 presentation. This rule means that within a community, 1% of users are dedicated to the community and frequently share their experiences with local businesses by publishing their opinions of a business and rating their experience 1 out of 5 stars. The 9% are occasionally contributors that write an online review when they have a really good or bad experience. Lastly, there is the 90% of the community that only reads online reviews and uses the site for informational purposes.
In terms of the economics of the business model, Yelp has and continues to make significant technology investments in developing its online platform and site interface, which is the central template as local cities use these tools and building blocks to acquire users and enable them to share their content. Yelp didn't explicitly say how much an average brand ambassador is paid, other than saying it is less than 100K. Then depending on the size of and the presence in a Yelp city, there is a telesales team, which according to management, are young college educated eager beavers, paid $30,000 - $40,000 base salaries with monetary upside in form of commissions for strong sales performance. In theory, if a local business has seen positive reviews, it should be more of a warm lead to selling advertising.
However, there is a lag between the time it takes to establish a foothold in a locale, build the community that generates content, educate local businesses as to the merits of the product, and ultimately convince local businesses to sign up for a campaign that consists of at least six months. Yelp also refers to its Yelp cities as cohorts and tracks when they entered a market. Some of Yelp's earliest cohorts have exhibited strong growth in user generated content and ultimately advertising revenue (see exhibit 1).
For a ballpark figure, Wendy Lim, Yelp's Investor Relations head, said an average annual campaign taking the form of cost per click advertising or a flat negotiated rate, generally cost $3,600 - $4,000 per year. Lastly, a local ad campaign enables paying customers to have featured ads that show up first during a specific yelp search, empowers local businesses the ability to post compelling pictures and share online videos, a call to action feature that prompt them to contact the business (for tracking purposes), and more controversially, it enables paying customers to block competitors from showing up on Yelp search results (see Exhibits 2 & 3). In a perfect world, Yelp should be able to drive strong contribution margins as the community manager and telesales team are on the only personnel, thus strong top line local ad revenue should be very profitable.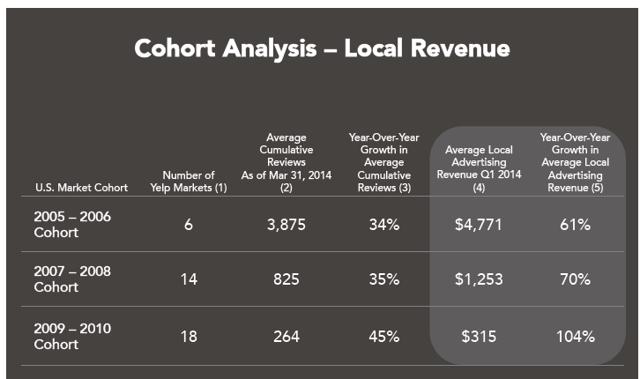 Exhibit 1 - Source: Page 23 of Yelp's Q1 FY2014 Investor Slide deck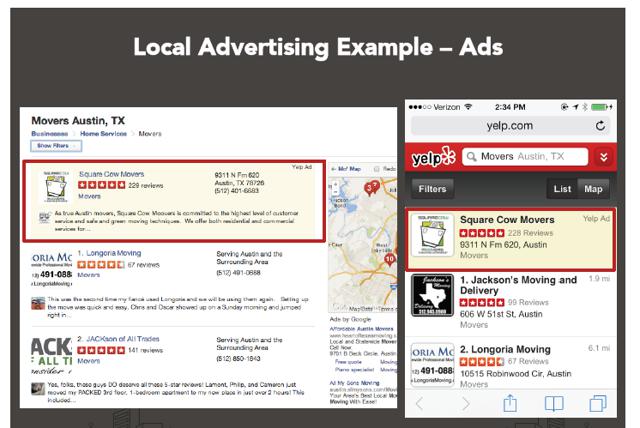 Exhibit 2 - Source: Page 28 of Yelp's Q1 FY2014 Investor Slide deck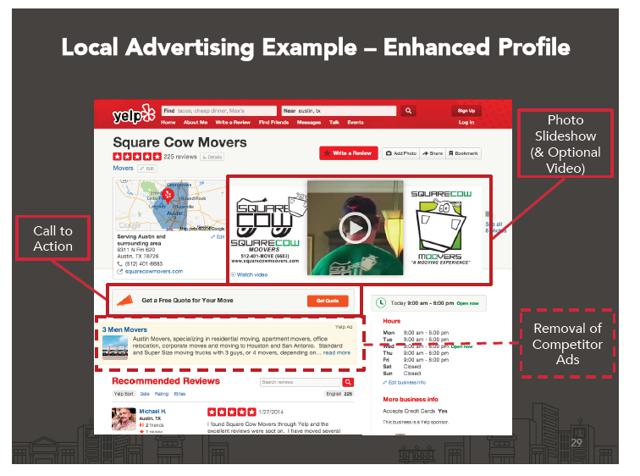 Exhibit 3 - Source: Page 29 of Yelp's Q1 FY2014 Investor Slide deck
Analysis Portion
Now with the overview of what Yelp does and how it generates revenue out of the way, let's dive into my analysis portion of the write up. At face value, if you read Yelp's earnings transcripts, investor presentations, and investor slides, you could see how some investors might get swept up in Yelp's tall tales of a massive total addressable market measured both in terms of local advertising dollars and the sheer number of global local businesses that could become eligible paying customers. In fact, during its two sell side presentations in Q4 2013 (UBS and Cantor Fitzgerald), Yelp's management team frequently mentioned a few buzz worthy big numbers. They said that according to the source, BIA/Kelsey, the total local advertising spend in 2013 was $133 billion, with online only making up 15% of this figure and that there are at least 20 million local businesses in the U.S. and an additional 25 million globally that could potentially become paying customers. Management then goes on to infer that Yelp is only in the second inning of this massive secular growth trend dynamic where local ad dollars will shift to online in the direction of Yelp. Moreover, they said cumulatively, the Yellow Pages properties still generate total revenues of upwards of $7 billion compared to Yelp's less than $250 million FY2013 revenue.
However, according to management, surely Yelp's product is vastly superior and more compelling in value from a ROI perspective. Yelp then goes on to boast about its new and improved technology features like its dashboard that track the number of visitors, specifically tracking mobile calls, the number of people who click for directions, as well as other bells and whistles for tracking.
Here's the problem, although Yelp quite impressively attracts compelling unique average monthly users to its web/mobile properties, with 132 million measured in Q1 2014, when investors start valuing stocks based on page views instead of revenue and EBITDA, it starts to feel like the technology bubble of 1999-2000 and we all know how that ended. Moreover, the fact that 31 million or 23% of these unique monthly users and 59 out of Yelp's 120 cities are international yet Yelp generated only 3% of its revenue from international local ads in Q1 FY2014. This could be the canary in the coal mine as Yelp appears to be aggressively chasing growth to appease Wall Street. I get it that the mystique of global revenues streams are sexy, yet better stewards of investors' capital would take a more deliberate approach as the Yelp business model clearly isn't translating overseas.
Some bulls might snap back arguing that look at Yelp's impressive 2005 - 2006 cohort analysis (exhibit 1). Although I acknowledge that the growth in this small cohort of only six markets is quite impressive measured by all metrics, I would point out that this is classic cherry picking. Moreover, these first test bed markets, for Yelp, are the largest metropolitan locales in the United States, and there is only one San Francisco, Los Angeles, New York city, etc. If Yelp didn't experience success in these vibrant markets given their population, education levels which translate into tech savvy and awareness, and high disposable income then Yelp wouldn't have any positive EBITDA.
Here is another problem, unlike the vertical integrators like Trip Advisors that closely monitors its user content with its editing staff, business owners have no way of verifying if negative user reviews are authentic content. In fact, I have written nine reviews on Trip Advisor, with one of them that was negative. Not only did Trip Advisor contact me to verify that I did eat at that restaurant, the actual restaurant owner requested a phone call with me. I accepted the owner's request and we had a productive twenty minute conversation. Initially, he was trying to verify if my review was legitimate and it was, but then the discussion evolved in a learning experience from my key findings. Now, I could have declined the phone call or email from the owner, but the overarching point is that unlike Yelp, Trip Advisor verifies its user content.
Yelp's steadfast protection of its users' anonymity has led to a ground swell of negative business sentiments towards Yelp from some business owners. In fact, a small group of business owners have become so incensed with Yelp they leveled allegations that positive user reviews suddenly disappeared soon after they refused to embark on a Yelp advertising campaign. Perhaps more alarmingly, some vocal business owners claim that strong negative reviews appeared on Yelp and with no way of verifying them. This explains why Yelp only has 73,600 paying business customers, despite its 132 million unique monthly users and its 57 million cumulative reviews posted to its sites since inception. Moreover, the Federal Trade Commission (FTC) is actively investigating the 2,045 complaints leveled against Yelp from businesses during the time period of 2008 and 2014. I'm at a loss for words as to how any investor can feel comfortable owning this stock at this valuation when FTC is investigating its aggressive business tactics. Negative findings could permanently impair Yelp reputation and credibility with would be paying local business owners.
Also, according to the SEC filings, Yelp insiders have sold $928 million worth of stock. This is unreal as only in America can you have an enterprise value of $4.3 billion and insiders have sold more absolute dollar value of stock than FY2013 revenue by a factor of three, yet retail investors are chasing this name.
Conclusion: Given the risk factors argued above, retail investors should ignore Jim Cramer's recommendation and avoid shares of Yelp as this is a low probability long at current valuations.
Disclosure: I have no positions in any stocks mentioned, and no plans to initiate any positions within the next 72 hours. I wrote this article myself, and it expresses my own opinions. I am not receiving compensation for it (other than from Seeking Alpha). I have no business relationship with any company whose stock is mentioned in this article.