The S&P 500 remained virtually unchanged Thursday after a cuts in profit forecast from bellwether stock FedEx (NYSE:FDX) overshadowed gains in technology shares before Apple's (NASDAQ:AAPL) release of the iPad tablet computer in China. FedEx, the second-biggest U.S. package-shipment company, lost 3.8% and homebuilder Pulte Group (NYSE:PHM) shed 3.9% as reported foreclosures reached a record. But Apple gained 2.4% to an all-time high of $276.57 and technology stocks advanced the most among 10 industries in the S&P 500 Index. Elsewhere Ford Motor (NYSE:F) climbed 4.8% after Barclays Plc raised its recommendation on the shares.
Today the chat in Europe is the resumption of a big asset reallocation play out of bonds and into equities, which gave bourses an early boost.
Notable movers today include Allied Irish Banks (AIB) has had another bad day hair day, tumbling a further 8.2%. The lender is being removed from the Stoxx Europe 600 Index and the changes are due to take place after the close of trading today.
But European tech names are bid today after the upside surprises from Oracle (NASDAQ:ORCL), RIM (RIMM) and Texas Instruments (NYSE:TXN) after the bell stateside last night. ARM, the U.K. designer of semiconductors that power Apple Inc.'s iPhone, gained 1.6% and SAP (NYSE:SAP), the world's biggest maker of business-management software, rose 2.3%, while STMicroelectronics (NYSE:STM), Europe's largest maker of semiconductors, increased 4.2%.
Invensys jumped 6.3% after the company formed an alliance with CSR Corp. of China to sell train controls and railway signalling internationally.
Carrefour (CRERY.PK) is ahead by 5.7%, the highest level since June 2008, after Chief Executive Officer Lars Olofsson said the world's second-largest retailer plans to invest about 1.5 billion euros over 2 1/2 years to revive its superstore format in western Europe. The retailer also forecast higher sales and profit through 2015. Separately BNP Paribas (OTCQX:BNPQY) also raised its recommendation for Carrefour to "outperform" from "neutral," citing the plans and analysts at Kepler upgraded the retailer to "buy" from "reduce." In other news related to the stock French daily Le Figaro reported the retailer is considering selling its Dia hard-discount unit, without saying where it got the information.
In London, Sainsbury's (OTCQX:JSAIY) climbed 2.2% after UBS AG raised its recommendation for the U.K. supermarket chain to "buy" from "neutral." Analysts also upgraded the company's share price estimate by 29% to 450 pence.
Away from equities the big story is the ballooning of Irish bonds spreads out to record levels versus Germany this morning on the back of a rather sensationalized take by the Irish Independent of a piece of research from Barclays which says that Ireland MAY require outside assistance (ESF / IMF). Given the NTMA have said publically that Ireland is fully funded until June 2011 the moves seems overdone. That said Ireland has a bond and a T Bills auction next week on Tuesday & Thursday to negotiate & there is also supply from Portugal. News reports that the opposition Fine Gael party now favour renegotiation with Anglo Irish Bank's bond holders is also causing a few jitters & not helping investor sentiment toward Ireland Inc.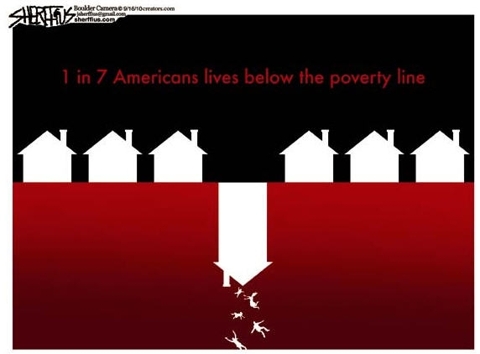 Click to enlarge
Today's Market Moving Stories
The impact of new bank regulations from the Basel Committee on Banking Supervision during the weekend is likely to be some 30% tougher than the headline ratio suggests, the Financial Times reported Thursday on its website, citing regulators and industry participants who have studied private banking data. The data model the impact of earlier rule changes on the definition of what counts towards the core Tier 1 capital ratio, the FT said. The new rules raised requirements for Tier 1 capital, the paper reported. Banks will also have to take out goodwill, various tax credits and minority investments from equity and retained earnings, it said. The data the committee received suggest the real impact could be equivalent to raising the minimum capital requirement to 10% from 2% for many banks, the FT said. The deductions are likely to cut many banks' equity totals 30%-40%, the FT reported people who had seen the data as saying.
Liverpool's new sponsor Standard Chartered (OTCPK:SCBFF) is pressing ahead with contingency plans to relocate abroad and avoid the increasing burden of regulations and taxes in Britain, U.K. newspaper The Times reports on Friday. The board has discussed the issue in depth at several meetings and has a team working on the feasibility of a move to the Far East or elsewhere, The Times said, without citing specific sources.
Spain's Banco Santander (STD) $10 billion four-nation buying spree since June has some analysts and investors asking whether Spain's biggest bank is overreaching. The $3.7 billion purchase of 70 percent of Poland's Bank Zachodni WBK SA, announced on Sept. 10, follows acquisitions in Britain, Germany and Mexico, as Chairman Emilio Botin snaps up assets from firms battered by the financial crisis. "I really ask myself whether they're overstretching," said Tom Kirchmaier, who lectures on finance and corporate governance at the London School of Economics. "I wonder whether they've got enough good people they can parachute in to take control." Santander's strategy chief, Juan Inciarte, acknowledged the risk of overexpansion in June, when he said the company can't fulfil its goal of acting as a "local bank, a commercial bank, a mom and pop shop," in more than 10 to 12 markets worldwide because of the difficulty of finding strong local management. The Zachodni purchase will add Poland to Santander's nine top markets, which include Brazil, Mexico, Britain and the U.S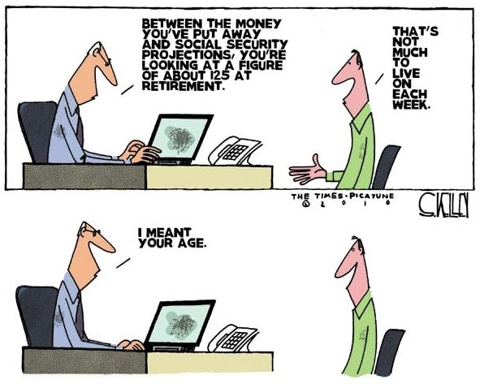 Click to enlarge
Company / Equity News
Texas Instruments, the second- largest U.S. chipmaker, raised its dividend by 8.3 percent and said it is adding $7.5 billion to funds available to buy shares. The stock rose in late trading. The company will raise the quarterly dividend payment to 13 cents a common share from 12 cents, for an annual payout of 52 cents, the Dallas-based company said in a statement. The buyback authorization is in addition to a $1.3 billion Texas Instruments already has approved by its board.
Oracle, the second-largest software maker, rose in late trading yesterday after its first- quarter results and sales forecast topped analysts' estimates, helped by an expansion into computer hardware. Excluding acquisition costs and other expenses, earnings climbed to 42 cents a share last quarter, beating the 37-cent average of projections compiled by Bloomberg. The company is counting on hardware to spur a new wave of growth, underpinned by its acquisition of Sun Microsystems Inc. this year.
Dell (NASDAQ:DELL) plans to spend more than $100 billion over 10 years to broaden operations in China and capture more sales in the world's second-largest economy. The company will open a second China operations centre next year and will also add an office and as many as 500 workers at its existing Xiamen site, the Round Rock, Texas-based company said in a statement.
Recently under fire Research In Motion, maker of the BlackBerry smartphone, reported second-quarter revenue and profit that beat analysts' estimates on rising demand for advanced phones that can surf the Web and manage e-mail. Sales for the quarter rose 31 percent to $4.62 billion, RIM said today in a statement. Analysts had predicted $4.49 billion, the average of estimates compiled by Bloomberg. The shares surged in late trading. RIM is battling Apple Inc.'s iPhone and a slew of handsets based on Google Inc.'s (NASDAQ:GOOG) Android software from Motorola Inc. (MOT) and HTC Corp.
Talks starting next week on changes to Australia's planned controversial 30% mining tax will focus on when the levy should apply to iron ore production, Resources Minister Martin Ferguson said. "The question is at what stage in the production line does the taxing point kick in," Ferguson said in a phone interview today. "This is the start of the process" for negotiations.
Johnson & Johnson (NYSE:JNJ) and Crucell (NASDAQ:CRXL) today announced that they are in advanced negotiations for a potential public offer by Johnson & Johnson or an affiliate for all outstanding ordinary shares of Crucell not already held by Johnson & Johnson and its affiliates. Johnson & Johnson, through an affiliate, currently holds approximately 17.9 percent of the outstanding shares of Crucell.
And Finally

Disclosure: None