Heading into June, we think that the 4 countries listed below warrant extra focus. Our complete list of country rankings can be accessed here: Country Ranking Model
3 Points to set the Global Landscape
Through the first 5 months of the year, country returns have been tight. The MSCI ACWI Index is up 4.22% this year and the average country is up 6.08%.
Emerging markets are gaining momentum. Over the last 3 months the MSCI EM Index is up 7.02% while the MSCI USA Index is only up 3.56% and MSCI EAFE Index is up 2.44%.
Turkey is well into a breakout within the Emerging Market region. The MSCI Turkey Index is up 37.71% over the last 3 months, outpacing the ACWI by over 34%. However, Turkey only makes up 1.73% of the emerging markets index.
2 Countries that are rising

Norway (BATS:ENOR)(NYSEARCA:NORW) rose 11 spots from 13th to 2nd overall, in the June rankings. Norway has great momentum and even better valuations. The P/E on Norway is 13.3 compared to the average country at 16.9. Norway may also stand to benefit from ongoing ECB activity.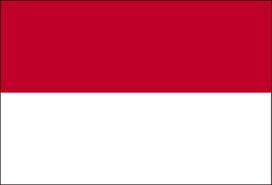 Indonesia (NYSEARCA:EIDO) moved into the top 5 and is currently ranked 4th overall. They are the second best performing market this year, up 22.97%. Additionally they have one of the best fundamental profiles showing the highest ROE and internal growth rate.
2 Countries that are falling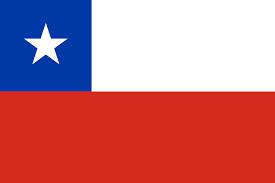 Chile (NYSEARCA:ECH) fell 3 spots and is now the lowest ranked country we follow. Despite improving performance in Latin America, Chile has had declining momentum and increasing risk. The Chilean peso is overvalued which will be an additional headwind.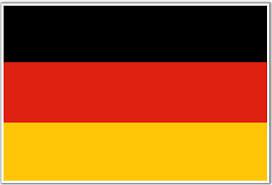 Germany (NYSEARCA:EWG) (NASDAQ:FGM) fell out of the top 5 and is now ranked 15th overall. Fundamentals and momentum have quickly deteriorated. Germany has underperformed the average country in the MSCI ACWI Index by 5.62% over the last 3 months.
Disclosures: The material provided in this report is for informational use only and should not be seen as an offer to sell or as a solicitation of an offer to purchase any security or to subscribe to any investment or advisory service. This information was obtained from the disclosed sources and is believed to be reliable. The information is subject to change without notice. Accuvest Global Advisors does not guarantee the accuracy or completeness of the information nor make any warranties with regard to the results that may be obtained from its use.
Debt and equity investments associated with certain foreign countries may involve increased volatility and risk due to, among others, political risk, sovereign risk, economic quality, liquidity risk. Differences in the extent of these risks vary from country to country, among investment instruments, and over time. Investing in non-U.S. securities, including ADRs, may entail certain risks. The securities of non-U.S. issuers may not be registered with, nor subject to the reporting requirements of the U.S. Securities and Exchange Commission (SEC). There may be limited information available on foreign securities. Foreign companies are generally not subject to uniform audit and reporting standards, practices and requirements comparable to those of U.S. Securities. Some foreign companies may be less liquid and their prices more volatile than securities of comparable U.S. companies. In addition, exchange rate movements may have an adverse effect on the value of an investment in a foreign stock and its corresponding dividend payment for U.S. investors. Past performance is not indicative of future results. You should not assume that any future performance of any security or country referred to in this Report will be profitable or equal to any corresponding performance levels that might be provided. Investment risks are borne solely by the investor and not by AGA. Certain names, words, titles, phrases, logos, icons, graphics or designs or other content in this Report are trade names, trademarks, or protected by copyright laws. Any unauthorized re- transmission, copying or modification of trademarks and/or the contents of this Report may be a violation of federal or other law that may apply to trademarks and/or copyrights and could subject the copier to legal action. Unless otherwise authorized, no one has permission to copy, redistribute, reproduce, republish, store in any medium, retransmit, modify or make public or commercial use of, in any form, the information contained in this Report.
Disclosure: The author is long ECH, EIDO, ENOR, EWG, FGM, NORW.
Business relationship disclosure: Accuvest Global Advisors is a registered investment advisor in the SF Bay Area. This article was written by David Allen, one of portfolio managers. We did not receive compensation for this article, and we have no business relationship with any company whose stock is mentioned in this article.