Intel (NASDAQ:INTC) has recently been posting new 52-week highs. The small run-ups are not due to gimmicks but a gradual increase in investor confidence. Yes, Intel has been stuck for the last 10 years. However, this old dividend aristocrat dog is showing the world it can still learn new tricks.
It is ruthlessly extending its proprietary x86 micro architecture to wearables, mobile gadgets, and micro mini computers.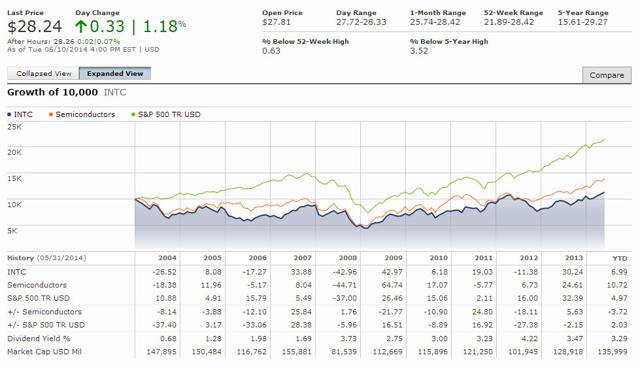 Source: Morningstar
Intel's big operating losses on its mobile chip division make it look like a fumbling amateur. However, in my own assessment, the company is just being merciless in its quest of keeping its x86 kingdom safe. Contra revenue is a very effective tool to keep all Intel's competition bleed in lost sales and lower profit margins.
We are in the 2nd half of 2014 and June has seen INTC breach new 52-week price points. Intel might finally break out of its tepid performance. $28.40 is just a small step away from $30.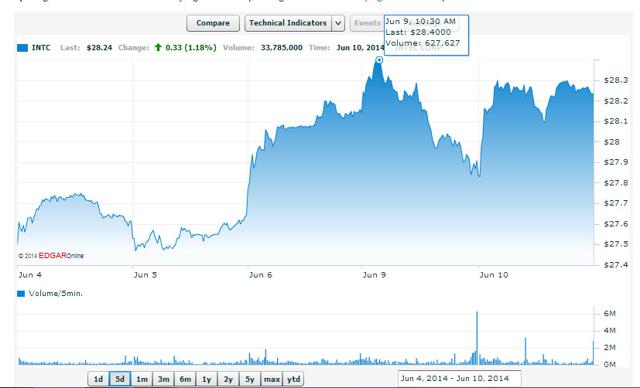 Source: NASDAQ.com
Intel Is Making Friends In China
Investors should not only appreciate the strong fundamentals and near-monopoly hold of Intel on server processors. Unlike Cisco (NASDAQ:CSCO), IBM (NYSE:IBM), Microsoft (NASDAQ:MSFT), Hewlett-Packard (NYSE:HPQ), and other American tech companies, Intel is not experiencing any resentment from the Chinese government. Dividend growth investors should find Intel safer than IBM, Cisco, or Microsoft.
The Chinese government is issuing edicts requiring firms in China to replace Cisco routers, Microsoft's software, and IBM servers due to cyber-espionage allegations. Microsoft's Windows 8 is barred from Chinese government-owned computers. Intel processors are not.
Intel is actually even gaining friends from China. It has hired China's biggest tablet chip producer Rockchip to make a quad-core version of its upcoming 3G-integrated SoFIA system-on-a-chip. Shenzhen-based white box tablet makers are also lining up to join Intel's crusade to deliver 40 tablet chip sales this year.
This obvious advantage should already be enough reason to favor INTC over other tech dividend aristocrats. Unlike Qualcomm (NASDAQ:QCOM), Intel is also not facing any investigations over bribery or excessive pricing allegations in China. INTC has outperformed QCOM this year and the legal troubles of Qualcomm is likely a factor.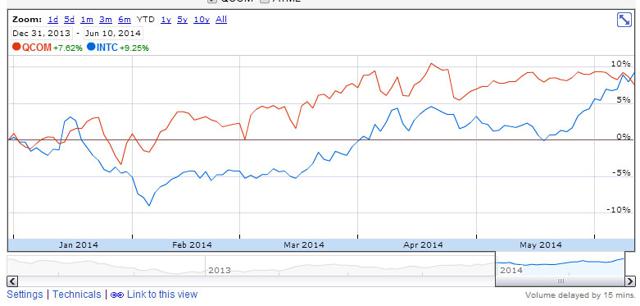 Source: Google Finance
Intel Can Outlast The Server ARMy
Intel's ruthless use of contra revenue to make OEMs and ODMs use Bay Trail-T chips inside tablets bleeds its ARM-based competitors. Intel has a carefree attitude when it comes to price wars because the world is gravely addicted to its high-margin Xeon processors. With a fat war chest, Intel can cakewalk a response to the threat of 64-bit ARM-based server processors.
The server processor market is still much bigger than that of smartphone/tablet chips. Intel values its server products than its mobile chips too. AMD (NYSE:AMD), AppliedMicro (NASDAQ:AMCC)), Cavium (NASDAQ:CAVM), and other ARM-based server chip players will have to fight tooth and nail to steal some of Intel's more than 90% server market share.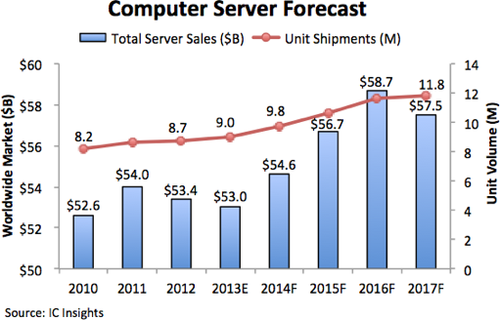 Intel already has 7W and 6W TDP low-power Atom SoCs for price-sensitive cloud computing companies. Avoton and Rangeley are energy-efficient x86 processors that are ideal for microservers. The 14-nanometer Broadwell and Denverton server processor should deliver even lower TDP.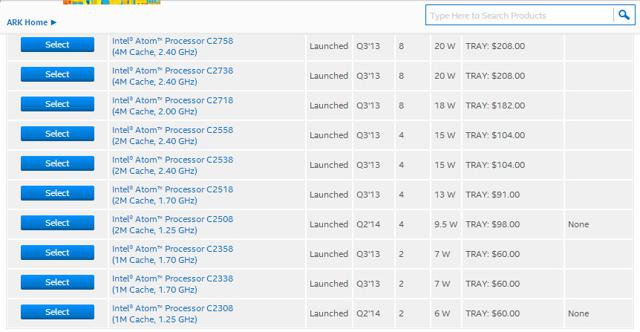 Source: Intel
Conclusion
Intel can still post new 52-week highs this year. Its effective use of contra revenue is keeping ARM chip producers busy on the mobile front. Intel's willingness to lose billions of dollars on mobile chips means Qualcomm, MediaTek, and Samsung (OTC:SSNLF) will not dare step on the desktop and server territories of Intel. Should they risk this, Intel will just increase its contra revenue artilleries.
Intel is and has always been a ruthless operator when it comes to protecting its proprietary x86 assets. One has only to look at Intel's treatment of AMD to realize that it is best not to antagonize Intel. INTC is a dividend aristocrat that has no China problems. Intel is therefore a better buy for long-term investors. China is now the 2nd biggest market for technology products.
Medium term and long term technical indicators are also hinting 100% Buy endorsements for INTC. Short-term indicators are 80% Buy.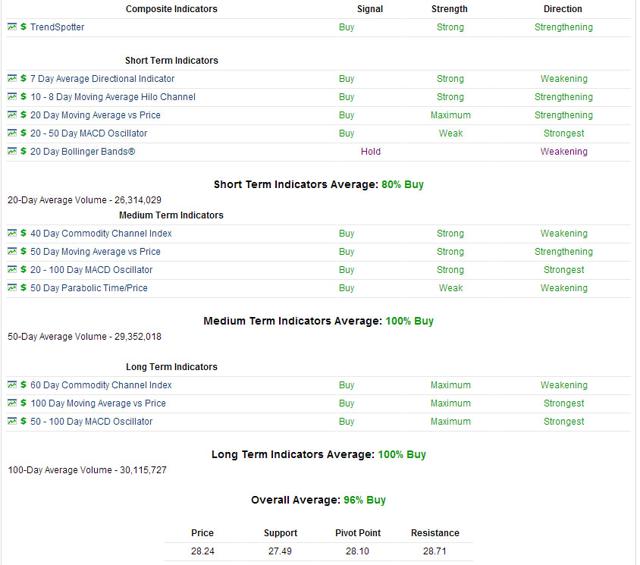 Source: BarChart
Disclosure: The author is long INTC, AMD. The author wrote this article themselves, and it expresses their own opinions. The author is not receiving compensation for it (other than from Seeking Alpha). The author has no business relationship with any company whose stock is mentioned in this article.